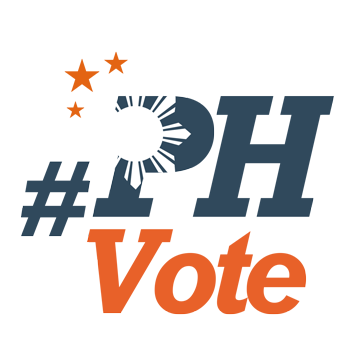 1
Duterte to supporters: Respect others' opinion

TACLOBAN CITY, Philippines – Presidential candidate Rodrigo Duterte has a word of advice for his supporters who bully others online supposedly to defend him: respect the rights of others to say what they want.
"Yung mga supporters ko naman (To my supporters), I'd like to caution them, remember that this is a democracy, the rule is I may disagree with you but I will defend your right to say it. That is the golden rule for everybody here," he said during an ambush interview in Palo, Leyte on Monday, March 14.
Over the weekend, purported supporters of his have posted death threats and hateful messages to a University of the Philippines-Los Baños student who asked Duterte to answer his question directly.
Another student, who was mistaken as the one who asked the question due to an erroneous Rappler video (which has since been corrected), was also bullied.
"I would like to call on my supporters that, you know, this is a free country and we respect each other's opinion," he told reporters earlier that day in Tacloban City.
Duterte tells supporters who bully others, issue death threats, insults to respect principles of democracy. #PHVote pic.twitter.com/BIcR6BFgMH

— Pia Ranada (@piaranada) March 14, 2016
He also asked his "overeager" supporters to "relax, everything is going well and candidates are neck-to-neck in the surveys so there's nothing really to be excited about."
'Ways of the youth'
Asked if he felt insulted by the student's request for him to answer directly, he said he was not.
"No. I was once a student. Ganoon talaga estudyante (Students are really like that). You do not expect them to be old people na prim and proper. Those are the ways of youth and I can understand. Sanay ako nang ganoon (I'm used to that)," he said.
But he also explained why he could not answer the question to the point.
He said he could not properly hear the student's question. (Watch the full Question and Answer portion of the forum here.)
"He was asking and everyone else was talking. I could not get it because yung trapped air ko in between the ears, sa drums, we rode a helicopter, I could not blow the air out... My answer was vague because the question was really vague to me," he said in a mix of English and Filipino.
Fake Duterte supporters?
His running mate, Senator Alan Peter Cayetano agreed that Duterte's supporters should avoid picking a fight.
But he pointed out that, based on his team's investigation, some Duterte supporters online may actually be "fake" supporters trying to ruin Duterte's campaign.
"Nung inimbestigahan namin yung iba, yung iba hindi namin supporter. Yung iba supporter ng ibang partido na talagang pinapalabas na talagang barumbado ang Duterte supporters," he told media in Tacloban City.
(When we investigated some of them, some are not our supporters but supporters of another party who are trying to make it appear that Duterte supporters are crazy.)
His team, he said, have looked at the Facebook accounts of some of the commenters showing that these accounts lack pictures or personal details, indicating they may be troll accounts created just for the elections.
In some cases, the Facebook users pose as Duterte or Cayetano supporters when older photos show they support another candidate, said Cayetano. – With a report from Editha Z. Caduaya / Rappler.com
Who won in the 2016 Philippine elections?
Check out the 2016 official election results through the link below:
Check out the 2016 unofficial election results for the national and local races through the links below
For live updates on the aftermath of the May 9 elections, check out our extensive
2016 Philippine elections
coverage!