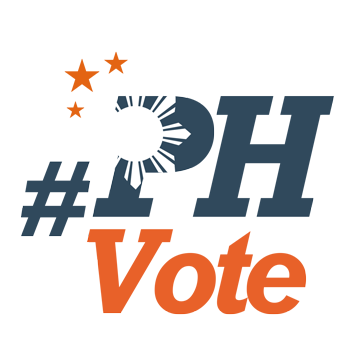 1
Crowd in Tacloban cheers as Duterte pokes fun at Roxas, Binay

TACLOBAN CITY, Philippines – In the so-called Ground Zero of Super Typhoon Yolanda, Rodrigo Duterte poked fun at administration bet Manuel "Mar" Roxas II and Vice President Jejomar Binay – to the delight of the crowd.
Addressing a huge audience in the Remedios Trinidad-Romualdez (RTR) Plaza in Tacloban City on Monday, March 14, Duterte criticized his rival presidential candidates in his typical manner: through jokes.
The audience at the plaza is the biggest crowd Duterte has drawn since the start of the campaign period, Duterte's camp said.
First to be roasted was Roxas, a former interior secretary who got flak for the national government's supposedly slow response to Yolanda.
"He cannot handle a crisis," said Duterte to a crowd, that just based on their cheers, appeared to agree with him.
He illustrated his point through a story.
"Eh baka pasabugin ng China yung Coast Guard [boats] tapos gisingin siya, 'Sir, sir, sir.' 'O bakit? O bakit?' 'Sir, yung Coast Guard natin pinaputok ng China.' Eh gusto niyo malaman kung anong gagawin niya? 'Korina, Korina, ano ang dapat gawin?'" said Duterte.
(China might bomb our Coast Guard boats and then someone wakes him up. 'Sir, sir sir.' 'Why, why?' 'Sir, China bombed our Coast Guard [boats].' You want to know what he will do? 'Korina, Korina, what should we do?')
Duterte was referring to Korina Sanchez, Roxas' broadcaster wife.
He also called Roxas "hambog (arrogant)" and again described the administration's slogan of "Daang Matuwid (straight path)" as "kulubot (wrinkled)."
Binay's 'big arms'
Next to be the butt of his jokes was Binay.
"Yung isa, boboto kayo doon? Naka-droga kayo? (The other one, you will vote for him? Are you on drugs)?" he started.
"May isang account lang, P2 billion. Lalabas na 'yun. Kaya doon sa debate, kita mo si Binay, hindi makasalita," he said.
(Just one of his accounts has P2 billion. It will come to light. That's why in the debate, Binay could not say anything.)
But his punchline was his explanation of why Binay has such big arms.
"Yung T-shirt niya talagang [masikip]. Yung kanya, hanggang ngayon ganoon. Sa Bisaya, uy, hindi madaling mag-count ka ng bilyon, sige ka, witik ng kamay mo diyan," he said while demonstrating with his arms the way Binay supposedly counts his money.
(His T-shirt is really tight. Until now, it's like that. In Bisaya, hey, it's not easy to count billions. Your arm is always flicking out.)
The vice president faces allegations of corruption involving an overpriced parking building in Makati City where he was mayor.
'Choose between us'
But after his tirade against the two candidates, he put himself under the spotlight.
"Ang akin daw, sabi sa akin, extrajudicial killing. O sige, para wala nang, totoo, sino ang pinatay ko? Criminal? Ano'ng makuha ko kung patayin ko sila? Nagkapera ako doon?"
(My issue is supposedly extrajudicial killing. Okay, let's say it's true. Who did I kill? Criminals? What do I get if I kill them? Did I get money from that?)
Huge crowd here in RTR Plaza in Tacloban waiting for Rody Duterte and Alan Cayetano #PHVoteDuterte pic.twitter.com/2Dh7yH5XDb

— Pia Ranada (@piaranada) March 14, 2016
He then asked the audience to choose:
"Mamili kayo, doon sa kawatan, itong walang bayag, o itong pumatay ng kriminal? Pili kayo (You choose. A thief, a man without balls, or this one who kills criminals? Choose.)"
Though he picked on Roxas and Binay, Duterte spared his female rivals for the presidency, Grace Poe and Miriam Defensor-Santiago.
He previously said he has nothing against Poe save for her citizenship issues. As for Santiago, he has never hidden his admiration for the lady senator – an admiration that Santiago reciprocates.
Lito Birao, a Tacloban resident who was at the public rally, agrees with Duterte's assessment of Roxas.
"Tama naman. Si Mar Roxas kasi dirty tactics. Style niya, kahit saan si Roxas, sinisiraan niya si Binay. (It's true. Mar Roxas is into dirty tactics. That's his style. Wherever he goes, he criticizes Binay)," he said.
It's not surprising that many in Tacloban City are critical of Roxas. The former interior secretary was among national government officials who flew to Tacloban before the storm's landfall and who stayed behind to lead relief efforts.
The issue of a rift between national and local governments surfaced when Tacloban City Mayor Alfred Romualdez accused Roxas of dragging politics into relief operations.
Roxas dismissed assumptions that he would not get any votes from the Yolanda-stricken city. – Rappler.com
Who won in the 2016 Philippine elections?
Check out the 2016 official election results through the link below:
Check out the 2016 unofficial election results for the national and local races through the links below
For live updates on the aftermath of the May 9 elections, check out our extensive
2016 Philippine elections
coverage!