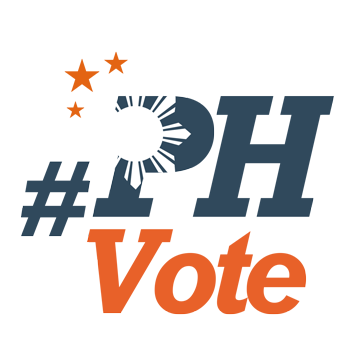 8
Duterte maintains lead in Rappler's February SMS poll

MANILA, Philippines (UPDATED) – Davao City Mayor Rodrigo Duterte continues his winning streak in the February round of the Rappler SMS poll, maintaining a comfortable lead over his rivals in the presidential race, with 39% of responders choosing him as their bet.
It's the third straight month that the tough-talking Davao mayor was chosen by responders via a text poll conducted by Rappler, in partnership with Laylo Research Strategies.
A total of 47,138 Globe subscribers responded to the poll conducted from February 15 to February 29, 2016. As in the previous SMS polls, responders were asked to answer a series of 10 questions about presidential candidates.
The results of the February SMS poll continued the trend from the January survey, showing Duterte in the lead, followed by administration standard-bearer Manuel Roxas II with 20%, opposition standard bearer Vice President Jejomar Binay with 16%, Senator Grace Poe with 13%, and Senator Miriam Santiago with 5%.

But compared to last month's survey, Duterte's vote share among responders increased by 4 percentage points: from 35% in January to 39% in February.
Roxas, too, saw his numbers increase slightly, up by just one percentage point, from 19% in January to 20% in February.
Meanwhile, the 3 other candidates fell slightly in the most recent survey: Binay lost 2 percentage points (from 18% to 16%), while both Poe and Santiago lost 1 percentage point each.
Duterte's dominance in major areas
Duterte's numbers increased across all major areas, with the highest being a 4-percentage point increase in the National Capital Region: from 31% in January to 35% in February.

His increased vote share in specific regions, especially in Luzon, contributed to the jump in his overall vote share. In North and Central Luzon, for instance, Duterte has snatched the top spot away from Binay, who dominated that region in the January SMS poll with 25% against Duterte's 23%.
In the recent poll, however, Duterte got the nod of 26% of responders, as against Binay's 23%.
Cagayan Valley remains a bailiwick for Binay, where he enjoys a comfortable 20-percentage point edge over Duterte. But compared to the January survey, Binay's vote share in the region has decreased; from 42% in January, it decreased slightly to 39%.

The Davao mayor recovered from this loss, posting a slight 5-percentage point increase, from 14% in January to 19% in February.
Both Duterte and Roxas gained points in South Luzon and in Visayas. The administration standard- bearer also continued to hold on to his lead in the Bicol region, even increasing his vote share by 5 percentage points compared to the January poll. In the February survey, Roxas enjoys a 10-percentage point lead over Duterte.

In the Visayas, Duterte remains dominant with 41% of responders choosing him, followed by Roxas with 25%. Both candidates posted slight improvements in their numbers compared to the January survey.

Duterte dominates the Visayas, even posting a 30-percentage point lead against his nearest rival, Roxas, in the Central Visayas region. Western Visayas, however, remains a Roxas bailiwick, although there was only a one-percentage point change from January.
In Mindanao, Duterte is the clear frontrunner, with 61% of responders choosing him in the February survey, putting him way ahead of his nearest rivals, Roxas and Binay, who both trail behind with 11% each.

Duterte's numbers in Mindanao soar to as high as 81% in his home region, Davao, while his rivals trail behind with single-digit figures.
The results of the February poll showed that Duterte's engaged voters continue to gain momentum. While Binay and Roxas overtook Duterte in some regions, the recent survey showed that they only maintained their numbers or, as in Binay's case in Cagayan Valley, decreased when compared to the January poll.
Rappler polls
Two other surveys conducted by Rappler on Facebook and on the Rappler website show Duterte as the preferred presidential candidate for Rappler readers and netizens.
But compared to the SMS poll, where Santiago lagged behind with only single-digit figures, her online supporters rallied to make her the runner-up in the two online polls.

On Facebook, she earned the votes of 11,538 netizens, taking 2nd place behind Duterte, who got 36,973 votes.
On the Rappler site survey, Santiago also placed 2nd with 15,236 votes – but still far behind Duterte, who got 74,415 votes.
In both online polls, Roxas and Poe placed 3rd and 4th, respectively. On Facebook, Roxas got 2,597 votes, while Poe got only 729.
On the Rappler site survey, Roxas got 15,171 votes, while Poe got 5,462.
Meanwhile, Binay, who ranked 3rd in the Rappler-Laylo SMS survey, was not as popular with netizens. On Facebook, he got 505 votes – only 27 votes more than those who selected "none of the above."
But on the Rappler site survey, more readers chose "none of the choices" than Binay. There were 2,520 votes for "none of the choices," while only 2,224 selected Binay as their preferred presidential candidate.
Mindanao debates a factor?
The SMS poll was conducted before and after the first presidential debate, held in Cagayan de Oro City in Mindanao last February 21.
Several Rappler polls held during the debate also showed Duterte being the consistent winner for Rappler readers and netizens.
According to Carijane Laylo, Rappler's survey consultant, if most responders sent their SMS votes for Duterte after the debate, it showed how Mindanao voters rallied their support for the Davao mayor.
According to The Standard Poll conducted after the presidential debate, 3 candidates are statistically tied for first place.
Laylo said that Duterte's rise to tie with Poe "show an acknowledgment of how well he performed in the debate" – at least to the eyes of his followers and supporters.
She added that the standing of the presidential candidates is also "very sensitive" to current events and how they are being reported in the news.
Laylo said the recent Supreme Court decision on Poe's disqualification case is also expected to "radically change" the standings in the next survey round. – Rappler.com
Who won in the 2016 Philippine elections?
Check out the 2016 official election results through the link below:
Check out the 2016 unofficial election results for the national and local races through the links below
For live updates on the aftermath of the May 9 elections, check out our extensive
2016 Philippine elections
coverage!