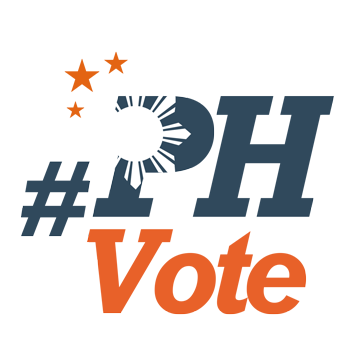 2
Early bird Binay courts Cebu ahead of presidential debate

CEBU CITY, Philippines (UPDATED) – Vice President Jejomar Binay arrived in Cebu on Friday, March 18, two days ahead of the second presidential debate organized by the Commission on Elections, taking the opportunity to do the rounds of areas outside of the provincial center.
The presidential candidate went to the Carcar City Public Market and around the city in the morning. He also held a motorcade in the municipalities of Argao and Talisay in the afternoon toward the evening.
His running mate, Senator Gringo Honasan II, will join him on Saturday until debate day on Sunday, March 20, at the University of the Philippines-Cebu.
Several times before the official campaign period started, Binay had visited Cebu. In the 2010 vice presidential election, Binay lost big to LP's Manuel Roxas II in the province, although he won nationwide.
Cebu is the most vote-rich province, with 2.7 million voters for the 2016 elections. To secure votes, Binay has forged an alliance with local political party One Cebu, which is headed by the Garcia clan.
After the Sunday event, Binay will stay behind in Cebu for more sorties.
In February, the Vice President also arrived in Cagayan de Oro ahead of other presidential candidates, and took time to campaign before the debate.

Where are the others?
Senator Grace Poe arrived in Cebu on Saturday, while Roxas and Davao City Mayor Rodrigo Duterte are set to be in the city on debate day, Sunday.
The 5th presidential candidate, Senator Miriam Defensor Santiago, earlier announced that she would skip the presidential debate in Cebu to undergo a clinical trial for an anti-cancer pill.
Her running mate, however, has been campaigning in Cebu since Thursday. Ferdinand Marcos Jr has scheduled sorties in the vote-rich province until Sunday.
Local chapters of national parties and several allies of national candidates have pre-debate activities scheduled, while others are setting up viewing parties for Sunday's big day. – with reports from Mara Cepeda, Bea Cupin, Camille Elemia, Pia Ranada, and Ryan Macasero/Rappler.com
Who won in the 2016 Philippine elections?
Check out the 2016 official election results through the link below:
Check out the 2016 unofficial election results for the national and local races through the links below
For live updates on the aftermath of the May 9 elections, check out our extensive
2016 Philippine elections
coverage!