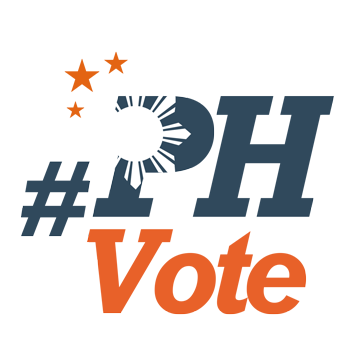 1
Ex-LP chair in Negros Occidental declares support for Poe, Escudero

BACOLOD CITY, Philippines (UPDATED) – The former provincial chairman of the Liberal Party (LP) in Negros Occidental – 3rd District Representative Alfredo Abelardo Benitez – finally declared his support for presidential candidate Senator Grace Poe and running mate Senator Francis Escudero on Friday, March 18.
The lawmaker, who had been tight-lipped about his choice for president and Vice president for months, joined the tandem in their various sorties in the province on Friday.
He expressed confidence that many Negrenses would back Poe even if the province is considered a bailiwick of another presidential candidate, LP's Manuel Roxas II, whose mother Judith Araneta Roxas is from Bago City.
"In the same manner that I'm here, I'm sure there are others in the Visayas who would think the same way," Benitez said.
Benitez said he is supporting Poe because "ako ay may puso at tunay na Pilipino katulad ni Grace Poe (like Grace Poe, I have a heart and I'm a true Filipino)."
Benitez, who was unceremoniously stripped of his functions as LP provincial chair, is seeking reelection as an independent candidate.
He said he left LP after the administration party supported local candidates who were not part of his lineup in the district.
Before that, he was absent from a few engagements of the administration party for Roxas: when Roxas declared his presidential bid in July in Manila; during the gathering of LP friends in Cebu in August; and during Roxas' sortie in Negros Occidental in September.
Benitez, the 4th richest congressman in the country and the leader of the Visayan bloc in the House of Representatives, leads the local political group Love Negros. It is the rival of United Negros Alliance, headed by Governor Alfredo Marañon Jr, who is a known ally of Roxas and President Benigno Aquino III.
Asked if all Visayan congressmen will also support Poe and Escudero, Benitez said that the bloc was created to lobby for the interests of the districts in the Visayas, and was not designed for other political purposes.
He stressed that the 35-member bloc is "not a political party to begin with. There are no instructions, mandate, or otherwise. It's design to promote the interests of Visayas."
Three Visayan politicians issued statements one after another to reiterate their support for Roxas and running mate Leni Robredo.
Capiz 1st District Representative Antonio del Rosario said: "Congressman Albee Benitez's decisions do not affect our stand; one person does not make for a 'split' in an extremely solid bloc. We remain full in our support for Mar Roxas and Leni Robredo."
Iloilo City Representative Jerry Treñas said: "I have nothing but respect for Cong. Albee based on our past working relationship, but I can tell you: his actions change nothing." He said the Visayan bloc is solidly behind the administration bets.
Iloilo Governor Arthur Defensor, who is also for Roxas, criticized Benitez for "prioritizing politics ahead of their constituent's interests."
He said in a statement, "It would be irresponsible for any leaders local or national to risk our country's gains and people's lives by endorsing candidates who are either unproven or corrupt." – Rappler.com
Who won in the 2016 Philippine elections?
Check out the 2016 official election results through the link below:
Check out the 2016 unofficial election results for the national and local races through the links below
For live updates on the aftermath of the May 9 elections, check out our extensive
2016 Philippine elections
coverage!