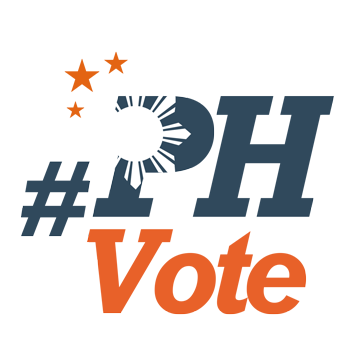 1
PiliPinas 2016 Cebu Presidential Debate: Winners of Part 1

MANILA, Philippines – Rappler editors named the following candidates as the winners for each of the 3 separate segments of the first parts of the presidential debate:
Part 1 (on the FOI bill and corruption): Grace Poe

Part 2 (on tax laws and Yolanda rehabilitation): No clear winner

Part 3 (on crime and the coco levy issue): Mar Roxas
The event was held Sunday, March 20 at UP Cebu.
The first round saw a panel of journalists asking questions to each candidate, who then had two minutes to respond. The others would then have 30 seconds each for a rebuttal, and the candidate would then have another 30 seconds to reply.(PiliPinas 2016 Cebu Presidential Debate: Part 2 goes to Grace Poe)
Round 1, Part 1: Grace Poe
Grace Poe was the winner of the first round of the first part of the second presidential debate, according to Rappler editors. (PiliPinas 2016: The Cebu Presidential Debate)
The heated discussion commenced immediately and rapidly turned into a tense discussion specifically on Jejomar Binay's corruption allegations as well as Poe's citizenship issue.
Editors deemed Poe the most consistent and composed when it came to answering hard questions against her. She was able to turn key questions against her, relating to her citizenship, to a discussion about her plan to help Filipinos abroad, although she appeared to lose her cool in some moments.
Poe was notably more aggressive in answering and asking questions in the second presidential debate. She was asked why she felt the FOI bill she championed languished and who she thought might be help or hindrance to this later on.
The other 3 candidates all said they would support FOI in their administrations. This spiraled to a debate on corruption, as Poe told Binay that she found it difficult to believe he would champion this, given that he is facing corruption allegations and that he did not appear at the Senate probe investigating these allegations.
Duterte reiterated his earlier challenge to Binay, that both of them should withdraw if they should be found guilty of stealing.
The second question intensified the ongoing discussion on corruption. Asked what he would do with the pending cases of his son, dismissed Makati mayor Junjun Binay, VP Binay said that he would comply with the law – even if he believed his son was innocent.
Binay later hit Poe on her citizenship issue, citing that she turned away her Filipino citizenship when she took an oath to become an American citizen. She hit back, likening her situation to Filipinos who worked abroad but did not love the country any less – and that one of her goals was to provide more opportunities for them.
Round 1, Part 2: No clear winner
No clear winner was visible in the second part of the first round, focusing on taxes and Yolanda rehabilitation. Candidates went off-topic, veering away from the original questions asked.
In the second part of the first round, Binay was asked about how he would reconcile his massive infrastructure program with the resulting decrease of funds to be gleaned should his plan to exempt those earning P30,000 or less a month of taxes.
He said that there would be compensatory measures, and noted that there are savings to be had from other areas and projects.
Following that, he hit alleged underspending in the government, to which Mar Roxas was asked to react.
Calling Binay's analysis "convoluted," Roxas pointed out his own project for tax reforms, which would be addressed after the election period.
Poe brought forward the need to create more permanent jobs and fair compensation, in addition to changes in tax laws. Using her previous comments about Filipinos working abroad as a jumping off point, she pointed out that other countries enjoyed lower tax rates – and that this was of course attractive to Filipinos.
Duterte reiterated what he's previously said – that such projects and endeavors would only be effective if corruption were eradicated.
The following question, for Mar Roxas, brought up the spending that was aimed at rehabilitiation following super typhoon Yolanda. It was noted that of a P200 billion budget, only 90 billion has been released.
Roxas spoke about his own record – that of the 90 billion, 4 billion was coursed through DILG and that this was accounted for.
Above the fray, Poe spoke about the need for communication and good planning in emergency situations, citing the lack of satellite phones, which would have worked over mobile phones. The elected leader, she said, would need to exercise a more effective management style.
Round 1, Part 3: Mar Roxas
The third part of the ongoing first round tackled crime and the coco levy issue. Rappler editors named Mar Roxas the winner of this round, for his more nuanced approach to answering the questions and cited specific numbers with regard to his defense on how he's handled crime.
Asked about how he would tackle crime in the Philippines as president, Duterte repeated older statements that he would try to eradicate crime in months.
He later hit Roxas, saying that under his watch, crime continued even behind bars.
Duterte repeated that he will do what he did in Davao. It's a very simplistic approach to crime, which has other elements such as an inefficient and corrupt police, a sometimes indifferent public, loose firearms, etc. The drug problem is a tough one. The fact that drugs are being peddled right inside Muntinlupa shows the extent of this problem. Duterte says the Muntinlupa issue came about under Aquino administration, but this issue has been prevalent for decades.
The discourse descended into chaos when Duterte hit Roxas once more about his Wharton degree, which has already been resolved earlier by the alma mater itself.
Roxas used this to highlight what he called the "Duterte brand of justice" – that Duterte would insist that what was in his head was the truth.
Duterte called Roxas an apologist for the current administration. But Roxas defended the achievements of the current government, citing families whose lives has improved under the administration's projects.
Roxas also chided Poe for her failure to push for a bill that would have facilitated the release of coco levy funds to coconut farmers. Poe denied she was protecting the interests of businessman and Marcos crony Eduardo "Danding" Cojuangco, accused of misusing the funds to build his own fortune. But she evaded Roxas' question on whether she voted for a bill that would have assisted the farmers. Poe simply said the Senate leadership should be blamed for the non-passage of the bill.
Criteria
Rappler editors judged the winner based on the following criteria:
Truthfulness (values, consistency)

Overall impact (vision, leadership, ability to articulate thoughts)

Knowledge/facts on file
Senator Miriam Defensor Santiago skipped this debate for health reasons, as she was set to participate in a clinical trial for a "new, unnamed anti-cancer pill."
Cause of delay
The atmosphere minutes before the main event had already been tinged with tension, as viewers complained about the delay leading up to the debate, which had been scheduled for 5pm but started 90 minutes later, at around 6:30 pm.
The delay was later attributed to an apparent last-minute argument by camps over debate rules. (READ: Cebu debate delay: Can candidates bring notes?)
The Cebu debate, held Sunday, March 20, at University of the Philippines Cebu, is the second in a series featuring the presidential candidates. It is mounted by the Commission on Elections (Comelec) and its media partners. TV5 and The Philippine Star organized this event. Click here to read a recap of what happened in the first presidential debate, held last February in Cagayan de Oro. – Rappler.com
More from the debate:
Who won in the 2016 Philippine elections?
Check out the 2016 official election results through the link below:
Check out the 2016 unofficial election results for the national and local races through the links below
For live updates on the aftermath of the May 9 elections, check out our extensive
2016 Philippine elections
coverage!