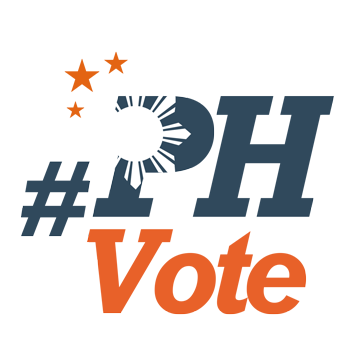 1
Poe, Binay face off on rule of law, corruption, citizenship

MANILA, Philippines – All gloves are off.
If, before, presidential bets Senator Grace Poe and Vice President Jejomar Binay only hit each other in their respective speeches, now they did it in front of each other.
It started when TV5 public affairs host Lourd de Veyra asked Binay at the 2nd presidential debate in Cebu City on Sunday, March 20: what would he do if his son, dismissed Makati Mayor Jejomar Erwin Binay Jr, would be convicted of plunder under his administration?
Other presidential bets also focused on Binay's corruption issues.
The Vice President, in response, once again attested to the innocence of his son and said he would follow the rule of law, prompting Poe to question Binay on corruption issues.
"Eh 'yun hanggang ngayon stage pa lang na bintang pa rin. Pagka na-convict, parusahan. Eh 'yun ang conviction eh. Kaya lang ang bintang di ho iyon ang conviction," Binay said.
(Until now, that's still in the accusation stage. If he's convicted, then punish him. That's what conviction is. But accusation is not conviction.)
He added: "So uulitin ko sa 'yo, at abogado rin ako, sa Diyos at sa tao, walang kasalanan ang anak ko. Pero kung ano mang desisyon, susundin natin. (So I'll say it again to you, to God, and the people, my son is innocent. But whatever the court decides, we'll submit to it.) We must be a government with the rule of law."
Poe took the chance to hit Binay when he mentioned "rule of law." The 2nd debate was delayed for over an hour after Binay insisted on bringing his notes and documents – something that TV5 allowed him to do, but turned out to be prohibited by the Commission on Elections.
"Ito na lang, rule of law? Pero meron din tayong rules ngayon na dapat ay sinunod. Siguro maganda pahiwatig ang paggalang sa batas at paggalang din sa mga naging regulasyon ng debate na ito. Bigyan nating ng benefit of the doubt ang ating [former] Mayor [Binay], siguro nga mali ang nasabi sa kanya. Pero para sa akin, importante na sana nakadalo siya sa Senado para mag-eksplika rin ng kanyang punto kung walang 'tinatago," Poe said referring to Binay's non-attendance to the Senate hearings on alleged overpriced Makati City hall buldings.
(Let me just say this, rule of law? But we also have rules now that should be followed. Maybe respecting the law and debate regulations is a good sign. Let's give the former Mayor the benefit of the doubt, maybe he was really misinformed. But for me, it is important that he faced the Senate to explain issues if he really has nothing to hide.)
Citizenship
Binay did not take Poe's accusations sitting down. He hit her using the biggest issue that hounded her presidential bid – her citizenship.
Notwithstanding the Supreme Court ruling reversing the Comelec's cancellation of her certificate of candidacy, Binay insisted the neophyte senator is not a true-blue citizen as she abandoned the country.
"Alam mo, Madame Senator, pinag-uusapan natin rule of law, ha? Lagi mong sinasabi na ikaw ay tunay na Pilipino, paano ka magiging tunay na Pilipino? Eh sumumpa ka maging Amerikano at kinahihiya mo pinanggalinan mo," Binay told Poe.
(You know, Madame Senator, we're talking about rule of law, ha? You always say you are a true Filipino, how can you be a true Filipino when you took oath to become an American and you were ashamed where you came from.)
Poe then rebutted: "Paano mo nasabi 'kinahihiya? Ilang milyon ang ating kababayan na nakatira sa ibang bansa. Ang pagiging malayo sa bayan ay nakakapangulila pa nga. Sinasabi mo ikaw number 1 na nagsasabi na pinoprotektahan ang OFWs tapos sasabihin mo ang isang nakatira sa ibang bansa ay di na pwede bumalik dito para manilbihan?"
(How did you say I'm ashamed of it? We have millions of countrymen who live abroad. Being far even stirs longing for the country. You say you are the number 1 protector of OFWs but now you're saying a person who lived abroad cannot go home to serve?)
Binay then claimed Poe is not an overseas Filipino worker. But Poe pulled back the issue on corruption.
"Di ako OFW, nanirahan sa ibang bansa. Ngayon ang Pilipino nanirahan sa ibang bansa, bumabalik dito para manilbihan. Bakit tayo nagpasa ng batas na RA9225, na sinasabi mo na rule of law? Di ba rule of law din 'yun? Nandito ka nga nakatira sa bansa pero nangulimbat ka naman ng pera," Poe said, receiving loud applause from the audience.
(I am not an OFW, I lived abroad. Now a Filipino who lived abroad, goes home to serve. Why did we pass RA9225, which you are saying is rule of law? Isn't that also rule of law? You are living here but you are stealing money.)
Conspiracy?
Binay, left with no words, said Poe, just like his other opponents, is part of the "conspiracy" against him.
"Conspiracy? Kami walang pera, wala kaming makinarya. Ikaw may pera, ikaw may makinarya," Poe responded.
(Conspiracy? We do not have money, we do not have machinery. You have the money, you have the machinery.)
But Binay went on: "Di ka tunay na Pilipino dahil 'kinahiya mo. Sinabi mo when you took your oath of allegiance for you to be naturalized, 'I abjure,' ikinahihiya ko."
(You are not a true Filipino because you were ashamed of it. You said when you took your oath of allegiance for you to be naturalized, 'I abjure,' I am ashamed of it.)
Poe reiterated she is a natural-born Filipino citing Republic Act 9225 or the Citizenship Reacquisition and Retention Act, the law that allowed her to reacquire her former natural-born status in 2006.
Poe again likened her situation to millions of OFWs living abroad, most she said were enjoying dual citizenship.
"Mayor Binay, ikaw mismo nandito noong bumalik ako, ang administrasyon ay laban sa amin, pero ako'y bumalik dito. Halos 10 million nakatira sa ibang bansa, madami dun ay may dual citizenship," she said.
(Mayor Binay, you were here when I came back, the administration then was against us but we came back. Almost 10 million Filipinos live abroad, many of them have dual citizenship.)
But Binay was not one to stop and insisted that the issue is Poe's abandonment of her Philippine citizenship, adding the senator was "ashamed" of it.
"Ang issue ay: ikaw ba ay tunay na Pilipino? 'Kinahiya mo nga. Ladies and gentlemen, oath of allegiance, nandun ang 'I abjure' and what does "abjure" mean? 'Kinahihiya ko lahat ng pinanggalingan."
(The issue is: Are you a true Filipino? You were ashamed of it. Ladies and gentlemen, oath of allegiance, you said 'I abjure' and what does 'abjure' mean? You are ashamed of where you came from.)
Cutting Binay, Poe said: "Teka, Mayor, nanatili ka nga sa bayan natin pero ikaw nangulimbat at nagnanakaw.. Ano kaibahan no'n? Malaki ang kaibahan no'n...Overseas Filipinos fighting workers."
(Wait, Mayor, a person stayed in the country but that person stole money. What's the difference? There is a big difference. Overseas Filipinos Fighting workers.)
After repeated accusations of corruption, Binay retorted: "Kung magbintang ka akala mo nahatulan na." (You accuse as if I'm already convicted.)
Poe responded: "Ikaw ba [ang] sinabi kong nangungulimbat? Sinabi ko lang naman na ikaw nagsabi na 'kinahihiya ko ang pagiging Pilipino. Sinasabi ko mas mabuti umalis, nagtrabaho nang tapat kesa naman nanatili dito, umasa sa magulang mo at nagulimbat lamang ng pera. Di ko sinabi kayo 'yun dahil naniniwala ako sa due process. Pakinggan po natin ang iyong kaso."
(Did I say you are the one stealing funds? I just said you were the one who said I am ashamed of being a Filipino. I'm telling you it's better to have left the country than stay here, rely on your parents, and just steal money. I did not tell you that because I believe in due process. I will listen to your case.)
Binay, reading from a document, continued on reciting the Oath of Allegiance to the United States of America – the oath Poe took in 2001 when she became a naturalized citizen: "I herebly declare, on oath, that I absolutely and entirely renounce and abjure...."
But debate moderator and TV5 news executive Luchi Cruz Valdes again reminded the Vice President that documents are not allowed in the debate. – Rappler.com
Who won in the 2016 Philippine elections?
Check out the 2016 official election results through the link below:
Check out the 2016 unofficial election results for the national and local races through the links below
For live updates on the aftermath of the May 9 elections, check out our extensive
2016 Philippine elections
coverage!