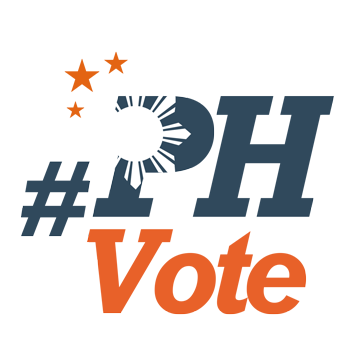 1
Miriam's absence big loss in Cebu debate – Bongbong Marcos

MANILA, Philippines – Senator Ferdinand "Bongbong" Marcos Jr expressed regret over the absence of Senator Miriam Defensor Santiago, his standard-bearer, from the second presidential debate in Cebu, saying that she could have elevated the level of discussion on Sunday, March 20.
"Kung andun sana siya, mas tumaas ang level ng discussion ng ating mga presidentiables," Marcos said during a sortie in Makati City on Monday, March 21. (If she was there, then presidential candidates would have had a higher level of discussion.)
Sunday's debate was filled with banter and heated exchanges between candidates, with each one pouncing on a rival every chance he got. This caused them to drift off the issues being discussed. Some topics that were originally included in the forum, such as health and education, were not tackled.
"For us, she is the best debater among them. She has the record not only as a debater, but as a judge, as a legislator, as a senator, sa executive, and we feel that she would have done very, very well as she always does," the presidential aspirant's running mate added.
Santiago had to skip the Visayas leg of the debate series organized by the Commission on Elections because she had to attend a foreign trial of a new cancer-treating drug. Marcos, her running mate, completed a 4-day caravan in Cebu on Sunday.
According to Marcos' staff, he intended to attend the event to show his support for Santiago if she participated.
Santiago's spirit 'alive' in debate
Some supporters of the feisty lady senator still went to the debate venue even if their bet was not attending.
Rappler spotted a group of 5 people wearing red and claiming to be Santiago supporters as they entered the debate hall.
When asked why they still attended, they said it was to make a statement that Santiago is "still in the race."
#PHVoteSantiago supporter Edelaine Hayco: our presence in the debate means MDS is still in the race @rapplerdotcom pic.twitter.com/4prAQgfX4J

— Patty Pasion (@pattypasion) March 20, 2016
"All the more she needs us to be here. We need the presence. She needs [us] now more than ever," said Edeleine Hayco.
The Cebu chapter of Youth for Miriam volunteer group also attended the debate viewing party at the University of the Philippines grounds to represent the senator.
Thank you very much to my volunteers who watched the #PiliPinasDebates2016 in Cebu. Hugs and kisses! #MIRIAM2016 pic.twitter.com/wzitNAxJH0

— Miriam Santiago (@senmiriam) March 21, 2016
Despite her absence, Santiago still made her presence felt in the heated presidential forum. She posted on her official Twitter account that she supports divorce when all other "presidentiables" did not raise their hands when moderator Luchi Cruz Valdes asked if they were in favor of the controversial legislation.
[STAFF] Miriam supports divorce on two grounds: (1) attempt on the life of a spouse by the other, (2) adultery or concubinage. #MiriamPaRin

— Miriam Santiago (@senmiriam) March 20, 2016
Her staff also issued a statement that Santiago "vows to pass the Freedom of Information Act" and "lower income tax by 25%." The candidates were asked in the debate about their stand on the FOI legislation and the lowering of taxes.
Santiago lags in pre-election surveys, with her numbers not even surpassing 5%. She has also been inactive in campaigning.
In the last 6 weeks of the official campaign period, she has gone out only 4 times and postponed speaking engagements twice. Her supposed visit to her hometown in Iloilo last weekend with Marcos was also cancelled. – Rappler.com
Who won in the 2016 Philippine elections?
Check out the 2016 official election results through the link below:
Check out the 2016 unofficial election results for the national and local races through the links below
For live updates on the aftermath of the May 9 elections, check out our extensive
2016 Philippine elections
coverage!