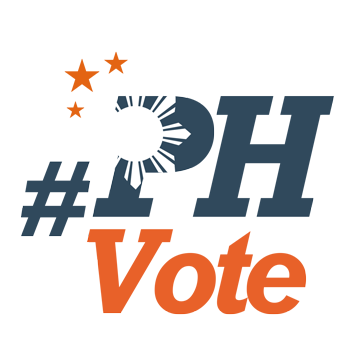 3
Marcos edges out Escudero as top VP bet – Pulse Asia

MANILA, Philippines (UPDATED) – For the first time, Senator Ferdinand "Bongbong" Marcos Jr topped a voter preference survey among vice presidential candidates, dislodging perennial front runner Senator Francis "Chiz" Escudero, according to the latest Pulse Asia Research, Incorporated, released on Tuesday, March 22.
The ABS-CBN-commissioned survey conducted from March 8 to 13 among 4,000 registered voters showed Marcos and Escudero still statically tied at 25% and 24%, respectively.
Marcos improved by 3 percentage points from his rating in the last commissioned poll conducted from March 1 to 6, while Escudero's rating fell by 1 percentage point.
Administration bet Camarines Sur Representative Leni Robredo, the biggest gainer in the last poll, lost 1 percentage point – 20% from 21% – while Senator Alan Peter Cayetano's rating slid to 13% from 14%.
Senator Antonio "Sonny" Trillanes IV and Senator Gregorio "Gringo" Honasan II, the United Nationalist Alliance bet, maintained their ratings at 6% and 5%, respectively.
Two months before the elections, 6% of registered voters would not say or were undecided on their vice presidential candidate – a crucial segment considering that the top 3 contenders are just several percentage points apart.

Based on geographical location, Marcos is the top pick in Metro Manila, with a voter rating of 35%, though this 2 percentage points lower than in the first week of March, and the Balance of Luzon, up by 2 percentage points at 29%. Among socioeconomic classes, he is most favored by Class ABC with a rating of 31%, down from 33%; and Class D, up by 4 percentage points to 27%.
Marcos has been holding campaign sorties in places where his father, the late strongman Ferdinand Marcos, had projects and programs, tapping into the "debt of gratitude" of supporters.
In February, martial law victims began campaigning against Marcos, who has refused to acknowledge the human rights abuses and atrocities under his father's regime. President Benigno Aquino III had also spoken against his candidacy at the 30th anniversary of the EDSA People Power Revolution in February, marking the late dictator's ouster and the restoration of Philippine democracy.
Escudero and Robredo are the top choices of the poorest Class E, both with a rating of 23%. Escudero is also a close second among top candidates in Balance Luzon (28% from 32%) and Class D (25% from 27%).
Robredo, meanwhile, remains the top choice in the Visayas (34%), while Cayetano is the preferred candidate in Mindanao, the bailiwick of his presidential candidate, Davao City Mayor Rodrigo Duterte, though is rating fell by 1 percentage point to 24% from 25%.
Escudero, still top 'alternative' bet
Escudero continues to be the top alternative choice of voters, should their favored candidate bow out of race, with a rating of 26% – unchanged from the previous poll.
The ratings of the other candidates were also unchanged: sharing second place among alternative candidates are Marcos (16%), Cayetano (15%), and Robredo (13%).
Pulse Asia president Ronald Holmes said 16% of voters did not identify a second choice for vice president.

Work harder
In a statement, Marcos said the latest survey results inspire him to work even harder in the campaign.
"We are happy that our message of unity resonates and is being accepted by the people. I think we are moving in the right direction. We remain focused on the campaign and we will continue to work harder to get our message across to more people," he said.
Robredo said latest survey results show that the vice presidential race is still anybody's game, as the gaps between the candidates remain tight.
"Hindi pa nakakapagdesisyon ang ating mga kababayan kaya ipagpapatuloy pa rin natin ang sipag sa pag-iikot upang maiparating ang ating adhikain at platapormang mabigyan ng oportunidad na umasenso ang lahat ng ating kababayan," she said.
(Our people have not decided yet so we will continue to do our best to step up our campaign around the country, bringing with us our advocacy and platform of inclusive growth.)
During the survey period, among the dominant issues were the Supreme Court decision to allow Senator Grace Poe to run for president, the Bangladesh Bank heist involving a Philippine bank and casinos, the Commission on Audit finding that Binay is liable for graft and corruption in connection with the alleged overpriced Makati City Hall Building II.
Pulse Asia said its nationwide survey has a ± 1.5% error margin at the 95% confidence level. Subnational estimates for the geographic areas have the following error margins at 95% confidence level: ±4.6% for Metro Manila, ±2.3% for the rest of Luzon and ±3.4% for Visayas and ±3.3 for Mindanao. – Rappler.com
Who won in the 2016 Philippine elections?
Check out the 2016 official election results through the link below:
Check out the 2016 unofficial election results for the national and local races through the links below
For live updates on the aftermath of the May 9 elections, check out our extensive
2016 Philippine elections
coverage!