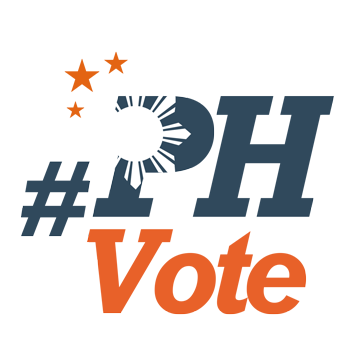 2
In Cebu debate, Binay's game plan 'boomeranged' – analysts

MANILA, Philippines – Vice President Jejomar Binay came to the second presidential debate armed with documents that were supposed to disprove corruption allegations against him – a secret weapon he was not allowed to use.
Political analysts agreed it was the wrong tactic for the United Nationalist Alliance (UNA) standard-bearer to resort to, especially because it delayed the debate for an hour and a half.
"Binay lost that. At the end of the day, the documents didn't really help him. Nag-boomerang (It boomeranged) because it didn't benefit him at all," said political analyst Aries Arugay from the University of the Philippines (UP) Diliman.
TV5 head Luchi Cruz Valdes had allowed Binay to bring documents, unaware of the standing agreement against any form of cheat sheets at the debate among the Commission on Elections, media organizers, and the political camps.
Binay and his trusted ally, Cavite Governor Jonvic Remulla, then got into a heated argument with the other candidates onstage why he should be permitted to use the documents. (READ: Rule on documents: Who missed what in Cebu debate meetings)
Unnecessary move
Arugay found Binay's move "unnecessary." He believed that Binay should have just conceded to the pre-set debate guidelines.
"I felt that the VP could have benefited more if he rose to the occasion and said, 'Okay, I thought I could bring them. You know, I could do away with them.' Insisting to use the documents doesn't really show that he is politically savvy and flexible to situations like this," said Arugay in a mix of English and Filipino
UP's Jean Encinas-Franco agreed, saying the debate was not the proper venue to present such documents.
"Hindi siya tamang venue for me, kasi it's not your space alone. Hindi mo espasyo 'yun. And 'di ba na hindi siya humarap siya sa Senate kasi wala siyang control over the rules of the hearings? E ganun din naman sa debate," Franco told Rappler. (READ: Binay skips Senate blue ribbon hearing)
(It's not the proper venue because it's not your space alone. And didn't he say before that he didn't want to appear before the Senate because he cannot control the rules of the hearings? But it's the same situation in the debates.)
She said the pre-debate argument may have influenced Binay's performance during the debate proper.
Davao City Mayor Rodrigo Duterte, Senator Grace Poe, and Liberal Party (LP) standard-bearer Manuel "Mar" Roxas all brought up the corruption allegations against Binay during the debate.
"On the defensive na siya agad (Binay was on the defensive already)," said Franco.
Missed opportunities
Arugay and Franco believe the Vice President missed the opportunity to discredit his opponents during the debate, particularly Poe and Roxas.
Franco said raising Poe's renunciation of her Filipino citizenship to become an American citizen was futile, because the Supreme Court had already ruled that she is a natural-born Filipino and therefore qualified to run for president.
"I think the point that he wanted to tell the people watching the debate [is that] Grace Poe is a fraud. 'Yun 'yung naga-appeal siya sa nationalistic pride ng mga voters, pero I guess medyo mahirap 'yung ganun (He was appealing to the nationalistic pride of voters, but that's difficult to do already)," said Franco.
During the debate, Poe also accused the administration party of selective justice, which Arugay said Binay could have used to slam Roxas as well. After all, Binay said he resigned from the Aquino Cabinet due to its "crooked, failed" governance.
"He can really make a case na, 'Nung tumiwalag ako sa administration, doon ako tinitira. Nung kasama ako sa Gabinete, walang mga kaso sa akin,'" said Arugay.
(He can really make the case that when he resigned from the administration, that's when he was being hit. There were no cases against him when he was still part of the Cabinet.)
The UP professor conceded, however, that Binay has limited room to make such an argument, given the controversies he is facing and the 5 years he spent as a Cabinet member.
Arugay also said Binay should not have brought up Nazi Germany chief propagandist Joseph Goebbels during the debate to hit Roxas and Poe.
Goebbels is commonly credited for the quote, "If you tell a lie big enough and keep repeating it, people will eventually come to believe it." (Some say this might be a misattribution, however.)
"That was ad hominem. That was a low blow. Every time you label your adversary as [connected] to Hitler, you already lost the debate," said Arugay.
"It shows you cannot attack them on a level of issues, so you go one step down," he added.
Good points, advice for last debates

But there were positive points for Binay, too.
World Universities Debating Championships Finals adjudicator and bar topnotcher Joan De Venecia said the Vice President "came in swinging" and was able to expound more on his proposals for tax reform and infrastructure. (READ: Binay 'lackluster' in 1st presidential debate – analysts)
"He showed quick thinking, and his gut reaction to the barbs thrown at him were more on point than the first debate," said De Venecia, who was among the members of Rappler's adjudication panel.
UNA president and Navotas Representative Toby Tiangco said their camp was "very, very satisfied" with Binay's performance. He said Binay's allies inside the debate hall even sang the "Only Binay" campaign jingle every time the debate went on commercial break.
With the last presidential debate happening in Luzon on April 24, what advice would political analysts have for Binay?
"If I were him, sa tingin ko it's important to rally his troops itong third [debate]," said Arugay.
(If I were him, I think it is important to rally his troops for the third debate.)
He advised Binay to strengthen his pointed message for Classes D and E, and also convince the undecided and overseas Filipino workers to vote for him.
Stronger ground campaigning is also crucial, said Franco, noting that One Cebu had already broken off ties with Binay a few hours after the Cebu debate.
"Focus on his machinery sa ground. Palakasin niya pa 'yun, especially with the coming local elections," she said.
(Focus on his ground machinery. Strengthen that, especially with the coming local elections.)
In the latest Pulse Asia Research, Incorporated survey commissioned by ABS-CBN, Binay ranked third, with 22%. – Rappler.com
Who won in the 2016 Philippine elections?
Check out the 2016 official election results through the link below:
Check out the 2016 unofficial election results for the national and local races through the links below
For live updates on the aftermath of the May 9 elections, check out our extensive
2016 Philippine elections
coverage!