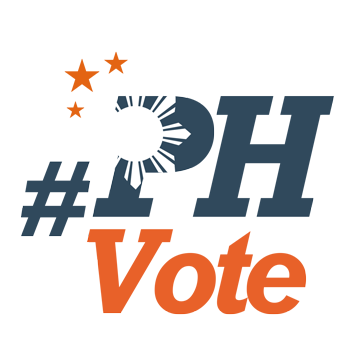 2
Grace Poe won Cebu presidential debate – SWS respondents

MANILA, Philippines – Senator Grace Poe was named the winner of the second presidential debate held in Cebu City on Sunday, March 20, according to respondents of the Social Weather Stations (SWS) Bilang Pilipino Mobile Survey conducted a day after the event.
Fifty-two percent of respondents said they watched the debate. Of these, 39% said Poe came out best, compared to her 3 other rivals who participated in the debate.
She was closely followed by Davao City Mayor Rodrigo Duterte, who got the nod of 31% of respondents. Administration standard-bearer Manuel Roxas II came in at 3rd place with 17% of respondents naming him the winner. Only 8% picked Vice President Jejomar Binay. Meanwhile, 4% of respondents could not give an answer.

Senator Miriam Defensor Santiago was not present at the debate. She earlier announced that she would be skipping the event to undergo a clinical trial for an anti-cancer pill.
Rappler adjudicators also called the debate in favor of Poe, noting her "aggressive" debate style and "fact-driven" framing of the arguments.
The senator, who has been topping recent pre-election surveys, was also named the winner in Part 2 of the debate and in one segment of the panel discussion portion by Rappler editors.
The Bilang Pilipino SWS Mobile Survey used a sample of 1,200 validated voters nationwide. Of the 1,200 panel respondents, 794 or 66% responded to the mobile survey.
This gives sampling error margins of ±3% for national percentages, and ±7% in Metro Manila, Balance Luzon, the Visayas, and Mindanao, according to SWS.
Breakdown by area
Of the voter-respondents who tuned in to the second presidential debate, 52% were from Metro Manila, 54% from Balance Luzon, 51% from the Visayas, and 47% from Mindanao.
Poe was named the winner among respondents in Balance Luzon and in the Visayas, but slid to second place among respondents in Metro Manila and Mindanao.
In Balance Luzon, Poe scored 46% – a 21-percentage point lead over her closest rival, second placer Duterte, who had 25%. Roxas followed with 18%, Binay with 8%, while 4% could not give an answer.
In the Visayas, Poe was also the front runner, with 36% of respondents choosing her. This time, it was Roxas who followed behind with 29%, Duterte with 21%, and Binay with 9%. Meanwhile, 5% of respondents could not give an answer.
In Metro Manila, Duterte edged slightly ahead, scoring 36% against Poe's 35%. Roxas followed at 3rd place with 18%, Binay at 9%, while 3% could not give an answer.
Mindanao remains the strongest area for the Davao mayor, where 53% of respondents judged him the winner. Poe came in second with 32%, Binay with 7%, and Roxas with 3%, while 5% could not give an answer.
Duterte was also the top choice among male respondents, with 36% choosing him. Poe was second place with 29%, Roxas with 23%, and Binay with 7%.
The trend is reversed among female respondents: Poe was the preferred pick with 51%, followed by Duterte with 26%, Roxas with 10%, and Binay with 9%. – Rappler.com
Who won in the 2016 Philippine elections?
Check out the 2016 official election results through the link below:
Check out the 2016 unofficial election results for the national and local races through the links below
For live updates on the aftermath of the May 9 elections, check out our extensive
2016 Philippine elections
coverage!