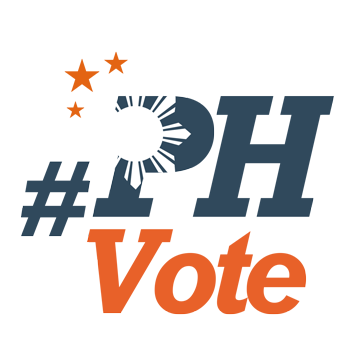 1
Filipino voters are 'rational' – analyst

MANILA, Philippines – Communications expert and analyst Clarissa David cautioned against attacking how the masses choose their leader for the 2016 polls, saying their reasons for choosing the next president should not be labeled as "irrational."
In an interview with Rappler, David said the masses should not be automatically labelled uninterested or indifferent when it comes to policy issues or discussions on platforms and governance.
"Everybody's rational; they just have different reasons why they're voting for candidates. For example, a candidate is popular because he's a personality and people are talking about certain candidates because they like personalities. I prefer to think about it as character. Is this a person I can trust? Is this person going to think about what I need?" she said.
David made the remarks on the sidelines of the second presidential debate held in Cebu City on Sunday, March 20, where candidates faced off on climate change, corruption, and tax reform, among other topics. The town hall format of the debate, however, allowed candidates to go off tangent and attack their rivals on their credibility and track records.
For voters to get a more solid idea of where a candidate stands on controversial issues, these topics need to be talked about. But assuming that the masses are not interested in substance and meaty discussions will leave candidates with an easy way out.
"The more we assume that the masses are not interested in the issues, the less likely the candidates are not going to talk about the issues. It's a cycle," David said.
"There is nothing productive to insulting the mass of voters. We don't get anything from it. What we want is even the candidates should acknowledge that everybody's interested in the issues," she added.
Anger as emotional contagion
With only a little more than a month left before voters cast their ballots, David said that the race still is tight and unpredictable among the 5 bets gunning for the presidency.
On the online world, their supporters are also locked in tense exchanges against the rivals' camps, with social media increasingly being used as a medium to attack other people.
David said that public anger does not seem to be an entirely new phenomenon, only that it has become more "palpable" because social media allows some supporters to attack others while hiding behind a virtual identity.
It also tends to spread quicky and act as an "emotional contagion."
"You have this venue where it can just spread really quickly....You have people who are together angry, it makes them even more angry. It's a little difficult to break that cycle to bring it back to a more calm discussion, but I think media is in a particularly important position to bring it back to talking about the issues. Emotions are not necessarily bad as long as it doesn't cloud reason," she said.
To stop a mob from fueling more anger and hate, David said candidates must step in and address their supporters.
But she acknowledged that once the wave has begun, it can be difficult to control.
Media, she added, will have to be on the lookout to prevent these issues from spiraling out of control. (READ: #AnimatED: Online mob creates social media wasteland)
"One thing we need to focus on is to prevent it. To know what kinds of things we need to avoid, to know what kinds of things we need to watch out for so that we can control it....These are completely new issues in media, you never had to deal with it before. All of it is something we just need to figure out answers to," she said. – Rappler.com
Who won in the 2016 Philippine elections?
Check out the 2016 official election results through the link below:
Check out the 2016 unofficial election results for the national and local races through the links below
For live updates on the aftermath of the May 9 elections, check out our extensive
2016 Philippine elections
coverage!