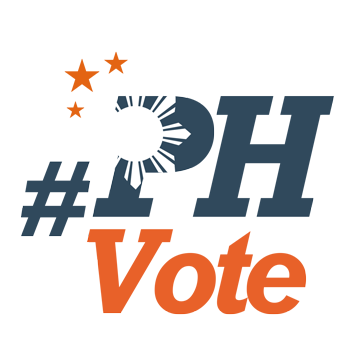 2
Duterte supporters threatened by Romualdos in Camiguin?

CAMIGUIN, Philippines – There was an undercurrent of tension during a public rally for Rodrigo Duterte in Mambajao town in Camiguin, an island province led by a political family allied with the Liberal Party.
During the rally held on Wednesday, March 23, Duterte faced an audience of hundreds. Compared to other public gatherings, this was a small crowd, but one composed of hardcore supporters.
If the camp of Duterte is to be believed, the crowd was smaller because of moves by the Camiguin local government to sabotage the event.
The mayor of Mambajao is Luisa Romualdo. Her husband, Jurdin Jesus Romualdo, is Camiguin governor. Their son, Xavier Jesus is a congressman.
Peter Laviña, spokesperson and chief of Duterte's media team, quoted local coordinators as saying local officials threatened those who would attend the rally. Besides alleged removal of benefits, including cash allowances for government employees, those attending the rally "were told to be delisted from 4Ps, PhilHealth, and scholarship programs," Laviña said. 4Ps refers to the government's anti-poverty flagship program, Pantawid Pamilyang Pilipino Program.
Locals randomly interviewed by Rappler said they too heard rumors about this but themselves received no threat.
Ellen, a local who did not want to give her surname, said those who were solid supporters of Duterte still showed up despite the threats but others opted to stay home.
Eric Rimban, a local who attended Duterte's rally, said he knows the Romualdos to be suppressive when faced with dissent.
He was told not to attend the rally because it supposedly had no permit.
Instead of being held in a plaza, organizers assembled a small stage in the vicinity of the Mambajao Freedom Park.
Rimban said he's not surprised the Duterte camp is being given a hard time.
"Hindi ka bibigay ng permit kung hindi mo sila iboto. Tapos ang daming tax. 'Pag hindi ka nila hawak, hindi ka basta makakapasok," he told Rappler. (They won't give you a permit if you don't vote for them. And there are too many taxes. If you're not with them, it's not that easy to get in.)
Behind the makeshift stage put up for Duterte could be seen a smaller stage crowded with sound system equipment.
A staff member of the sound system provider told Rappler they had difficulty rendering the service they were hired for because the private homeowner they were supposed to source electricity from could not assure them a steady source of power.
The home owner was allegedly told not to provide electricity for the rally's sound system, said Duterte's assistant and sortie manager Bong Go.

Rather than risk losing the sound system in the middle of Duterte's speech, the campaign team decided to rent a generator.
The generator was used the entire time.
Asked about the rumors, Duterte said he was not surprised.
"It's the usual parochial, feudal system. When one family dominates, they think [the town] is their property already," he told media before giving his speech.
But he warned local government officials who may be involved in the sabotage.
Duterte said, "There's always a time for reckoning for that. Just make sure their candidate will win because if not, there will be a problem also for them."
Despite the tension, Duterte was received enthusiastically by the crowd. Most did not hide their laughter when Duterte repeated his jokes against Liberal Party standard-bearer Manuel "Mar" Roxas II.
Some in the audience were heard shouting "Tuwad na Daan (upside-down path)" in reference to the Aquino administration's "Tuwid na Daan," also being used by Roxas as his campaign slogan. – Rappler.com
Who won in the 2016 Philippine elections?
Check out the 2016 official election results through the link below:
Check out the 2016 unofficial election results for the national and local races through the links below
For live updates on the aftermath of the May 9 elections, check out our extensive
2016 Philippine elections
coverage!