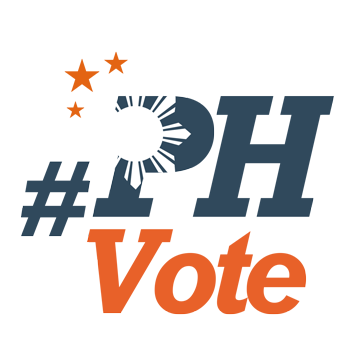 1
Comelec: We can protect votes despite hacking

MANILA, Philippines – The Commission on Elections (Comelec) on Monday, March 28, vowed that it can protect the public's votes even if the hackers' group Anonymous Philippines defaced its website a day earlier.
Asked about perceptions that the Comelec cannot safeguard votes in the Philippines' 3rd automated polls, Comelec Spokesman James Jimenez said, "Hindi 'yon tama sa tingin ko." (That's not right in my opinion.)
"Unang una, 'yung website na 'yan, that's meant to be accessible to the public, meaning to say, hindi 'yan Fort Knox," Jimenez said in an interview with reporters, referring to the highly-protected US gold reserves facility in Kentucky.
(First of all, that website, that's meant to be accessible to the public. Meaning to say, that's not Fort Knox.)
The Comelec spokesman explained that the security for its website "is not as tight" compared to the voting process that it really needs to secure, "come hell or high water."
"It's the difference between securing a grocery list, on the one hand, and securing a list of commands to the army. Sure they're both important, and sure you're going to protect both of them, but are you gonna use as many resources protecting your grocery list, as your orders to the army? Of course not," Jimenez explained.
"It will be a question of, at that point, what's more important to protect and how many resources you want to devote to that protection," he added.
Separate systems
The Comelec spokesman also said the Comelec website, www.comelec.gov.ph, is separate from the site where the poll body will upload election results in May.
He said, too, that the system running the Comelec website is different from the one that runs vote-counting machines (VCMs). He described VCMs as "standalone." (Read: How does the PH automated election system work?)
The group Anonymous Philippines, which has defaced other government websites in the past, said it targeted the Comelec website for a reason.
Anonymous Philippines said it wants the Comelec to implement the security features of VCMs for the May 9 elections.
This comes after Comelec critics said they will file a new case against the poll body this week.
The new case involves a security feature of VCMs – digital signatures – which, watchdogs said, "should belong to a person, not a machine."
Days before this, the Supreme Court (SC) ordered the Comelec to issue voting receipts as another security feature of VCMs.
Critics said the poll body has ignored these security features since 2010, when the Philippines held its first automated elections. – Rappler.com
Who won in the 2016 Philippine elections?
Check out the 2016 official election results through the link below:
Check out the 2016 unofficial election results for the national and local races through the links below
For live updates on the aftermath of the May 9 elections, check out our extensive
2016 Philippine elections
coverage!