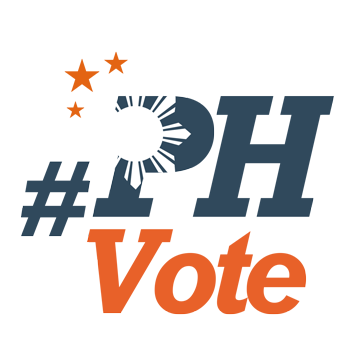 1
Lim: Erap won in 2013 due to 'mass buying of votes'

MANILA, Philippines – Barely days into the official campaign period for local candidates, Liberal Party (LP) Manila mayoral candidate Alfredo Lim went on the offensive against incumbent Mayor Erap Estrada, accusing him of stealing the 2013 elections by buying votes.
Lim and Estrada squared off in a bitter race to head the Philippine capital in 2013. (READ: Erap wins as Manila mayor)
Lim, who once headed the National Bureau of Investigation, was gunning for re-election when Estrada, a wildly popular action star turned politician, challenged him. The opposition-allied Estrada, who's from the other city of San Juan, won over Lim, the ruling party's bet that year. (Check the list of all local candidates running for various posts here)
For the 2016 elections, the two will face off again with another former Manila mayor in the mix: Amado Bagatsing. (READ: The wacky local races: What you need to know)
"Noong nakaraang eleksyon nagkaroon ng mass buying of votes. Akala siguro nila ay maganda ang papalit pero ngayon tinaasan ang taxes... Lahat ng vices pumasok na sa Manila," said Lim during campaign sorties in the capital. (There was mass buying of votes in the last elections. Many probaby thought life would be better under a new mayor, but he raised taxes...and all kinds of vices were allowed in Manila.)
Speaking to reporters and later to residents of the Islamic Center in Manila on Monday, March 28, Lim debunked Estrada's supposed lies – that Lim left the city in debt and that he did nothing for the Philippine capital.
Lim brought with him documents from city hall as proof that he didn't leave a huge debt as Estrada claims. He also enumerated the number of hospitals built under his term to prove that he's delivered for the city.
Lim campaigned on Monday with LP standard-bearer Manuel Roxas II. They visited different parts of the city ahead of a proclamation rally in Plaza Miranda.
Estrada, who was ousted as president in 2001 and later convicted of plunder, was set to endorse independent presidential candidate Grace Poe.
Lim, a retired cop, is running on the promise of restoring order and eradicating crime in the city, on top of bringing back basic services which Estrada supposedly removed. His fliers around Manila promise the return of "free hospitalization and free medicines."
During the last election, the two rivals slugged it out, trading barbs over media and in public debates.
Former allies
Things were not always bitter between Estrada and Lim.
While they were rivals in a 10-way presidential contest in 1998, the two became political allies. As president, Estrada appointed Lim as his interior secretary, and later endorsed his senatorial bid in 2004, and then his bid to return as Manila mayor in 2007.
Asked if he expects a repeat of their bitter 2013 rivalry, Lim said he was not out to destroy his opponents but to answer their allegations.
Sources earlier told Rappler that Estrada suffered low approval ratings in the city as early as 2015. Lim said as much in a chance interview with reporters, claiming he was ahead of both Bagatsing and Estrada.
Manila is home to close to 1 million registered voters.
(Rappler has a page for each of the 1,489 municipalities, 145 cities, 81 provinces, and the special region of the Autonomous Region in Muslim Mindanao.) – Rappler.com
Who won in the 2016 Philippine elections?
Check out the 2016 official election results through the link below:
Check out the 2016 unofficial election results for the national and local races through the links below
For live updates on the aftermath of the May 9 elections, check out our extensive
2016 Philippine elections
coverage!