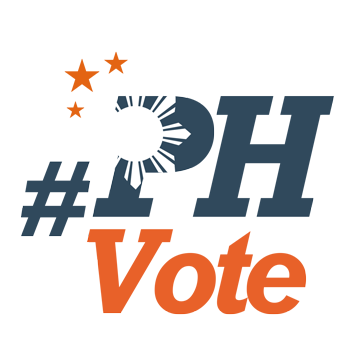 1
In Aquino province, some NPC mayors back Bongbong Marcos

TARLAC, Philippines – Mayors here who belong to the Nationalist People's Coalition (NPC) set aside the party's earlier endorsement of another vice presidential candidate, and instead declared on Monday, March 28, their support for Ferdinand "Bongbong" Marcos Jr.
Senator Marcos' vice presidential bid was endorsed by some NPC mayors in the northern towns of Tarlac, where he did the rounds after Holy Week. Later, in the afternoon, he was endorsed by reelectionist Manila Mayor Joseph Estrada during the latter's proclamation rally at Liwasang Bonifacio.
The Central Luzon province of Tarlac is home to President Benigno Aquino III, Marcos' harshest critic. Aquino father, a senator who belonged to the opposition against martial law regime, was assassinated in 1983, widely believed to be upon the orders Marcos' father and namesake, dictator Ferdinand Marcos.
It is common knowledge in the province, however, that local elections are often dominated by candidates fielded by businessman Eduardo "Danding" Cojuangco Jr – a Marcos crony who was a first cousin of President Aquino's mother, the late President Corazon Cojuangco Aquino.
Marcos visited the towns of San Manuel, Moncada, Paniqui, Camiling, and Sta Ignacia – all home to Ilocanos. Locals in these parts said they have more affinity with the Marcos family than the Aquinos. Some even belied the notion that Tarlac is an Aquino country.
At his first stop, in San Manuel town, Marcos was welcomed by Mayor Benjamin Tesoro. A classmate of the senator in Scout Ranger training, the local chief executive said he could not say no to Marcos.
Camiling Mayor Neil Tan Agustin said he sought clearance from the party's national ladership to endorse Marcos personally because he is a loyalist of the family.
The party leadership earlier endorsed former party mate Francis Escudero for vice president.
"I'm a Marcos loyalist. Back in the days, I organized loyalists here in Camiling town," Agustin told reporters in Filipino.
Moncada Mayor Benito Aquino, who openly proclaimed his support for Marcos, claimed that the local chapter of NPC agreed to endorse Marcos just "the other day."
"Before, we were undecided here, but we (the party) came to an agreement that we are going to support him (Marcos)," he said.
Asked about NPC's earlier proclamation of support for Escudero, the senior local executive said, "I don't know about them. What I'm standing for my own decision."
Mayor Aquino is not related to President Aquino, but he said he is "very close" to him.
President Aquino's second cousin, Paniqui Mayor Miguel Cojuangco Rivilla, also backed Marcos' bid.
Rivilla said he and Marcos had been childhood friends and treat each other as brothers.
Danding's blessing?
According to Marcos, who is with the Nacionalista Party, the mayors' support is known to NPC founder and chairman emeritus Danding Cojuangco.
"Ang sinabi ng ninong ko, si Tito Danding, open naman lahat. Nagbitiw na siya ng salita na okay sa kanya," Marcos said. (My godfather, Tito Danding, said [he's] open to everything. He gave his word that [their endorsement] is okay with him.)
Marcos calls Cojuangco godfather because he was one of the trusted men of his father.
Cojuangco also had a rift with Escudero back in 2010, when he left the party after it refused to back his vice presidential bid at the time.
Marcos loyalists
Ernesto Natore, 48, told Rappler that, locally, they remain loyal to the Cojuangco-Aquino clan, but prefer the Marcoses nationally.
"Because we see that there is no change here, unlike in Ilocos Sur, where my wife hails from," he said in Filipino.
Asked about his expectations of the vice presidential candidate, he said he is looking forward to the fulfillment of his promise of building more infrastructures in the rural areas.
Meanwhile, 63-year-old Efren Martin stood firm that no political party should govern a person's choice. "It's really up to the person who to vote for," he said in Filipino.
A husband of a barangay official, Martin said he would want Marcos to fulfill his promise of giving benefits to barangay employees. – Rappler.com
Who won in the 2016 Philippine elections?
Check out the 2016 official election results through the link below:
Check out the 2016 unofficial election results for the national and local races through the links below
For live updates on the aftermath of the May 9 elections, check out our extensive
2016 Philippine elections
coverage!