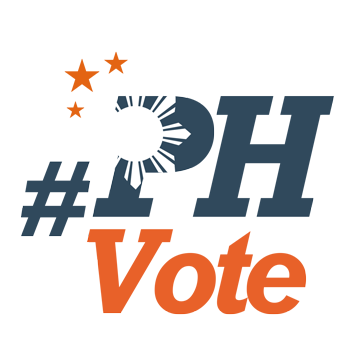 2
Bongbong Marcos courts local execs in Aquino bailiwick
Senator Ferdinand "Bongbong" Marcos Jr takes his vice presidential campaign to Tarlac, home of the Aquinos, his family's harshest critics.
He visits Ilocano-speaking towns and gets endorsement from local executives. Some belong to the Nationalist People's Coalition (NPC).
The endorsement comes almost a month after national officials of the NPC announced their support for the tandem of senators Grace Poe and Francis Escudero.
Patty Pasion reports. – Rappler.com

On his return to the campaign trail from the Lenten Season, Bongbong Marcos visits the province of Tarlac.
Tarlac is known to be the bailiwick of the Aquino family the Marcoses' mortal enemy in politics.
He went around the towns of San Manuel, Moncada, Paniqui, Camiling, and Santa Ignacia – home to many Ilocanos.
He was well-received by the mayors, who threw their support behind his bid.
Some of them are from the Nationalist People's Coalition or NPC. NPC earlier announced that they would support senators Grace Poe and Chiz Escudero.
But for these mayors, their support for Marcos is personal.
BENNY AQUINO, MONCADA MAYOR: Before, we were undecided here, but we came into an agreement the other day that we are going to support him.
QUESTION: Ah, but sir, NPC is endorsing Chiz Escudero, right?
BENNY AQUINO, MONCADA MAYOR: Ah no, never. I just don't know about them. What I am standing for is my own decision.
NEIL SAN AGUSTIN, CAMILING MAYOR: You know in NPC, I sought for their clearance. Besides, my term is about to end and I am a Marcos loyalist. I was the one organizing loyalists here in Camiling town back in the days.
Marcos explained that the NPC's announcement of support for Escudero was unofficial.
He added that the local executives' support for him was approved by NPC head Danding Cojuangco.
BONGBONG MARCOS, VICE PRESIDENTIAL CANDIDATE: Tito Danding, he said that he is open to everything, it's okay. He also gave me his word that it is okay with him.
Marcos calls Cojuangco godfather because he was one of the trusted men of the late President Ferdinand Marcos.
It is also notable that Cojuangco and Escudero had a rift back in 2010.
Marcos and Escudero remain statistically tied in surveys.
Would the seemingly weak NPC endorsement of Escudero be the key for Marcos to win the vice presidency?
Patty Pasion, Rappler, Tarlac.
Who won in the 2016 Philippine elections?
Check out the 2016 official election results through the link below:
Check out the 2016 unofficial election results for the national and local races through the links below
For live updates on the aftermath of the May 9 elections, check out our extensive
2016 Philippine elections
coverage!