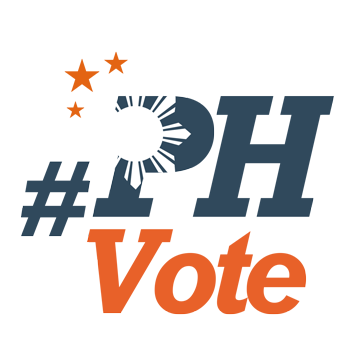 1
Duterte promises airport for extreme Northern Luzon

MANILA, Philippines – During a campaign sortie in Dolores, Abra, Rodrigo Duterte said he would have an airport built in extreme Northern Luzon.
"Wala ba kayong airport dito (Don't you have an airport here)?" he said during a public gathering on Tuesday, March 29, at the Dolores Civic Center.
When members of the audience said "no," Duterte said, "I will build an airport in the extreme north plus a feeder road para mabilis ang biyahe (so that the journey is fast)."
Though there are no airports in Abra currently in use, there are existing airports in the Northern Luzon area. These include the Laoag International Airport, Tuguegarao Airport, and Basco Airport in Batanes.
The Laoag airport is around 3 hours from Dolores, Abra, while the Tuguegarao airport is around 6 hours away.
The Mindanaoan presidential bet also pitched for federalism in Abra, saying this form of government will allow Abra more opportunities for development.
Duterte said most infrastructure funds are devoted to Metro Manila "and the remainder is distributed to the rest of the country. But how are we supposed to live on that? We can't build roads to connect farmers to their markets."
The Davao City mayor's advocacy for federalism is a "centerpiece" of his presidential campaign.
Debate over federalism
But Liberal Party standard-bearar Manuel "Mar" Roxas II earlier said federalism is not the answer to the country's woes, saying it is only an excuse for local officials to ask for more resources.
Roxas said local government units are already being given more funds under the present unitary system.
"Hindi nila nakikita sa kasalukuyang sistema 'yung pagtanggap ng pagdagdag ng resources, kaya naghahanap sila ng ibang paraan, federalism, at iba pang mga paraan," Roxas said during a Manila sortie.
(They don't see that, under the current system, additional resources have already been given to them, so they're looking for other means, like federalism.)
Roxas also said federalism may mean more taxes on citizens as is the case in the United States, a federal state.
But Duterte's camp retaliated by saying Roxas is "twisting" federalism.
"He is wrong and his statement misleading," said Duterte spokesperson Peter Laviña. "It is not about imposing taxes. It is about how taxes are shared and spent."
Laviña said the current centralized system keeps power in the hands of political elites in the national government based in Metro Manila.
"It is a form of government that controls power and dictates the pace of the nation. This is a form of government that is a breeding ground for corruption. This is what Roxas wants to protect," said the spokesman. – Pia Ranada/Rappler.com
Who won in the 2016 Philippine elections?
Check out the 2016 official election results through the link below:
Check out the 2016 unofficial election results for the national and local races through the links below
For live updates on the aftermath of the May 9 elections, check out our extensive
2016 Philippine elections
coverage!