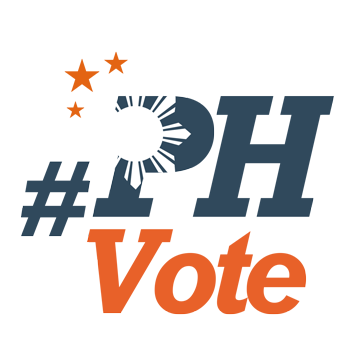 2
Time to change our hypocritical approach to vote buying

Through the years, vote buying has seeped through the foundations of our electoral culture. From merely something that could be tolerated many decades ago, it has ripened into something not only socially acceptable but even expected.
Votes have never been commodified as it is now. Voters have never been this willing to sell their votes, and politicians more eager to buy them. This rhythm of supply and demand is so evident that, in many small towns of the Philippines, the market and all its surrounding stores literally go empty on the eve of election day, down to the last gram of rice.
At this proportion, the problem of vote buying has always been complicated to address. Posters and slogans, which have been our primary weapons of choice, apparently no longer work. Threats of hell from our well-meaning priests no longer work either.
So are we missing something in the campaign against vote buying?
Vote buying and selling are election offenses under Section 261 (a) of the Omnibus Election Code. They are punishable with imprisonment of not less than one year but not more than 6 years.
Despite the severity in the penalty, why does no one seem to comply?
Many people would be quick to point their fingers at the poor enforcement of our election laws, with the Commission on Elections being the main recipient of the blame. There is indeed a problem in law enforcement, but it is wrong to confine the blame to the Comelec.
It must be understood that the Comelec is a 5,000-man national agency based in Manila. During elections, much of this manpower and most of its attention are dedicated to ensuring that all 54-plus million voters can vote within 11-12 hours in 92,509 clustered precincts spread over the 7,000-plus islands of the archipelago.
With this magnitude and considering that it has only two field employees in every municipality (and slightly more in cities), the Comelec has no manpower, the time, nor the capability to police every square inch of this archipelago like everyone expects.
The local government units (LGUs) and their officials cannot be relied upon either to fill in Comelec's handicap. Most of them (if not their family or party mates) are likely running in the elections, so they have vested interest in not enforcing the law, or they may even be the very people involved in buying votes.
The local police officers, usually with strong ties to the LGU leadership, are equally unreliable, as shown by their poor record of non-partisanshipship and neutrality every election.
This, however, is an incomplete narrative of the vote-buying problem.

Many of us have overlooked this layer or dimension of the problem: the link of poverty to vote buying.
While this correlation might be obvious, many of our policies on and approaches to vote buying remain oblivious to this fact. Many would rather dismiss it as a case of poor people selling their votes because they are bad or greedy, but not because they are just poor and they needed the money.
All institutional campaigns to date are grounded on this pretentious narrative of an ideal Filipino, one who is poor yet moral enough to refuse the temptation of vote buying. The Catholic Church, for example, approach the issue of vote buying by appealing for people to make the moral choice and return the money. As if, it is as simple as that.
Such approach is so detached from our social reality that it borders on being hypocritical. We, the fortunate ones, can afford to take the moral high ground and conveniently argue that the poor should not sell their votes. Life affords us a choice to look beyond the next meal and think of the social, moral, or political implications of our actions.
But seen through the lens of someone who has nothing to eat, money is money, and this is the painful reality that we have to include in our equation.
In the book Brokers, Voters, and Clientelism, authors Susan Stokes, Thad Dunning et al confirm the obvious by proving that income levels significantly influence people's attitude toward vote selling, prevailing over other variables, like education, age, or sex. They conclude that "poor people are more risk averse" – they will more likely risk accepting money in exchange for their votes. They further explain how Great Britain and the United States "killed" vote buying during the 19th century, as follows:
"Vote buying focuses on the poor; when the poor and vulnerable among the electorate shrank and the middle class grew, relatively fewer votes could be purchased with cash or minor consumption goods."
In other words, vote buying is not just a legal problem, but a symptom of deeper social problems. That will remain a fact of life as long as the great majority of our electorate remain poor and cannot afford to refuse our politician's money.
Since we cannot really stop people from accepting money, how then should we address the problem of vote buying?
This reminds me of my former boss, Attorney Sixto Brillantes Jr. Many years ago, whenever he was asked by the media about vote buying, he would advise people to get the money and not vote for the candidate who buy their vote. It made me cringe hearing it, not only because it was politically incorrect, but because that's the last thing you would want to hear from a Comelec chairman.
The Catholic Bishops Conference of the Philippines and some election watchdogs were very quick to dismiss his advice for "twisting and distorting our people's values" and for "encourag[ing] voters to be corrupted and the candidates to corrupt the electorate."
In hindsight, perhaps the old man was right – that we approach this problem pragmatically or practically, rather than too ideally. Perhaps there is a need for us to recalibrate our strategy and realign it with the reality that people, by reason of poverty, will succumb to vote buying at the end of the day.
There should be a shift in the message of our anti-vote buying campaigns, this time putting the emphasis more on not voting for or boycotting the vote buyers. The vote sellers should be made to feel that deviating from whatever commitment they made with vote buyers is the right and moral thing to do under the circumstances. Couple this with an assurance from the Comelec that the voting system actually affords them secrecy and, thus, an opportunity to do what is right.
Vote buying thrives because it works for politicians. With the paradigm shift we propose here – where there this no certainty or where "return on investment" is not guaranteed – politicians will be more hesitant in spending money on buying votes. While this may not be the most definitive or ideal solution to the problem, while we struggle with poverty, it is the best solution available for us. – Rappler.com
Emil Marañon III is an election lawyer who served as chief of staff of recently retired Comelec Chairman Sixto Brillantes Jr. He is currently studying Human Rights, Conflict and Justice at SOAS, University of London, as a Chevening scholar.
Who won in the 2016 Philippine elections?
Check out the 2016 official election results through the link below:
Check out the 2016 unofficial election results for the national and local races through the links below
For live updates on the aftermath of the May 9 elections, check out our extensive
2016 Philippine elections
coverage!