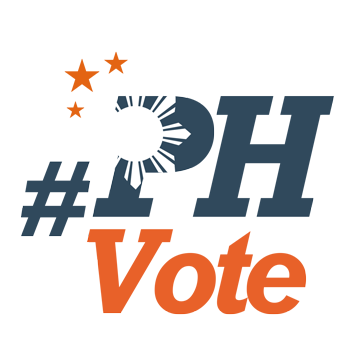 1
Roxas: SC justices of next president can change character of judiciary

MANILA, Philippines – Liberal Party presidential candidate Manuel Roxas II stressed the importance of choosing the country's next leader carefully, since the successor of President Benigno Aquino III can appoint 10 Supreme Court (SC) justices who can "change the entire character" of the judicial system.
"The wrong choice might mean that black becomes white and white becomes black or red becomes blue and blue becomes red. Because they can interpret. Ten Supreme Court justices. And that's why we need to be very, very careful," Roxas said at a forum hosted by the Makati Business Club and the Management Association of the Philippines on Wednesday, March 30.
He told the businessmen: "It will change the entire character of our judicial system. It will therefore change the entire character of the rules and regulations under which we live as a society, and under which we build our businesses as an economy."
Roxas issued the same warning to lawyers in a September 2015 gathering of the Philippine Bar Association in Makati.
The next president will have the power to appoint a total of 10 SC justices until the end of his or her term in 2022. Aquino had only 6 appointees to the SC: Chief Justice Maria Lourdes Sereno, and Justices Bienvenido Reyes, Estela Perlas-Bernabe, Marvic Leonen, Francis Jardeleza, and Alfredo Caguioa.
Roxas also told the business groups that he plans to strengthen the judicial processes in the country by expanding the "justice zone" system currently being implemented in Quezon City.
The system aims to speed up legal proceedings by incorporating the electronic court system and expediting the issuance of judges' orders, among other reforms.
Roxas said this system would particularly benefit the poor, who do not have the resources to go through a long, protracted legal process.
"We started that when I was in the DILG (Department of the Interior and Local Government) together with Secretary Leila de Lima and Chief Justice Sereno where we said: 'Let's have an area where everything works, where justice is actually fast, effective, efficient. So, people can actually get justice. Let's complete all of the elements, so justice can be obtained,'" he said.
Roxas added: "That's what we've done in Quezon City. That's we're going to do for the rest of the country." – Rappler.com
Who won in the 2016 Philippine elections?
Check out the 2016 official election results through the link below:
Check out the 2016 unofficial election results for the national and local races through the links below
For live updates on the aftermath of the May 9 elections, check out our extensive
2016 Philippine elections
coverage!