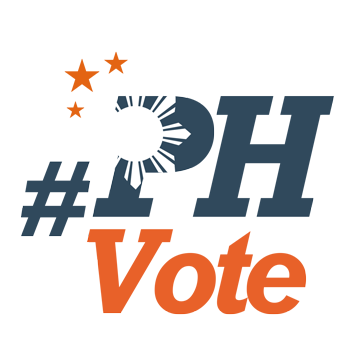 1
Comelec to spend P1.23M, too, for employees' shirts

MANILA, Philippines – On top of the P26.55-million ($576,351) uniforms that the Commission on Elections (Comelec) will purchase for teachers and support staff, the poll body is also buying election day T-shirts for its employees.
The Comelec is set to spend P1.23 million ($26,701) for these T-shirts, as confirmed during a Comelec briefing on Wednesday, March 30. This is reportedly the first time the Comelec is buying election day T-shirts for its employees.
The poll body on Wednesday briefed potential bidders who could supply these T-shirts worth P200 ($4.34) each.
Rey Doma, vice chairman of the Comelec bids and awards committee, said two companies so far want to bid for the contract for the Comelec employees' T-shirts.
The bids and awards committee released the following specifications for the Comelec employees' T-shirts:
Type: Polo shirt
Color: Light gray
Printing: Front and back
A sample T-shirt has the Comelec's logo for the 2016 elections, which resembles the Philippine flag.
It also has the words "PiliPinas 2016: Tamang Pagboto, Tamang Pagbilang," the Comelec's slogan for the 2016 elections under elections chief Andres Bautista.
Waste of money, critics say
At the same time, the Comelec said it is buying "bib vests" as election day uniforms for teachers.
The Comelec is prepared to spend P26.55 million for these "bib vests."
The poll body earlier said these bib vests – a first in the Comelec's history – would help uplift the "dignity" of teachers serving as boards of election inspectors (BEIs).
Critics, however, said this is a waste of money.
Senator Aquilino Pimentel III said in a phone interview with Rappler, "Why are we throwing away P20 to P22 million for an unnecessary expense?"
Election watchdog Lente, for its part, said the Comelec should "divert money instead to additional per diem of BEIs."
The uniforms have also sparked concerns that BEIs and Comelec employees, by wearing these, could easily be identified by political camps that want to cheat by harming them.
The Comelec under Bautista, who used to run Shangri-La hotels and resorts in the Philippines, has consistently stressed the need to improve its public image.
The poll body, however, faces problems such as issuing voting receipts at the last minute as ordered by the Supreme Court.
Its website was also defaced on Sunday, March 27, and its database was hacked the following day. – Rappler.com
*US$1 = 46.03
Who won in the 2016 Philippine elections?
Check out the 2016 official election results through the link below:
Check out the 2016 unofficial election results for the national and local races through the links below
For live updates on the aftermath of the May 9 elections, check out our extensive
2016 Philippine elections
coverage!