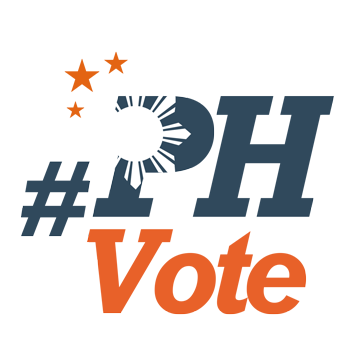 2
Duterte, Cayetano promise to return coco levy fund to coconut farmers
The tandem of Davao City Mayor Rodrigo Duterte and Senator Alan Peter Cayetano continue to woo Luzon.
In Quezon province, Duterte vows to return the coco levy fund to farmers.
Pia Ranada reports. - Rappler.com

Here in Quezon province where local government positions are dominated by other political parties, Rodrigo Duterte goes straight to the people.
Here he continues his campaign in Luzon, a region where presidential candidate Grace Poe and Jejomar Binay are strong, according to recent voter preference surveys.
Quezon province is home to 1.12 million voters.
In this coconut storage facility in Catanauan town, Duterte and running mate Alan Peter Cayetano talk to coconut farmers from all over Quezon and the Bondoc Peninsula.
RODRIGO DUTERTE, PRESIDENTIAL CANDIDATE: When I am elected president, God willing, I will return to you the coco levy. I will force the issue with Congress, if there's a need for a survey or a need for a census of who are the beneficiaries, we will do it in the soonest possible time. I will return your money. What is yours and the program for coconut farms. For example yung scholarships and everything, it will be done.
The P71 billion coco levy fund comes from taxes collected from farmers during the Marcos regime.
Now with the government after a long court case, the funds are still not being used to help coconut farmers.
It's the same promise made by presidential candidate Grace Poe in her visit to Quezon.
But Duterte and Cayetano say, unlike Poe, they are not beholden to elites involved in the coco levy scam.
Poe is supported by Danding Cojuangco, a Marcos crony who allegedly milked the fund for his own businesses.
RODRIGO DUTERTE, PRESIDENTIAL CANDIDATE: You all know some candidates cannot speak about the coco levy because the one spending for them is Danding. They are beholden. So how can they make a stand?
The tandem sign a manifesto saying that if elected, they will ensure the coco levy fund is used to improve the lives of coconut farmers within their first 100 days in office.
As in other sorties, Duterte repeats his promise to rid the country of drugs.
His words resonate with Catanauan resident Danilo Estrella.
DANILO ESTRELLA, CATANAUAN RESIDENT: The best thing he said was that he will get rid of drugs in the entire Philippines. So that children will not get raped. It's good for our country if drugs and crime are eliminated.
Coconut farmer Jerry Rivadolla is still deciding between Poe and Duterte. But he agrees with Duterte's call for the death penalty for druglords.
JERRY RIVADOLLA, COCONUT FARMER: For me, it will be good to have death penalty for druglords. If there is death penalty, a harsher punishment in our country, foreigners who put up drug laboratories here will get scared.
Duterte's brand of change has caught the imagination of the poor and the disenfranchised like the coconut farmers.
Without the advantage of the established parties and their machineries, will it be enough to bring him to Malacanang?
Pia Ranada, Rappler, Catanauan, Quezon.
Who won in the 2016 Philippine elections?
Check out the 2016 official election results through the link below:
Check out the 2016 unofficial election results for the national and local races through the links below
For live updates on the aftermath of the May 9 elections, check out our extensive
2016 Philippine elections
coverage!