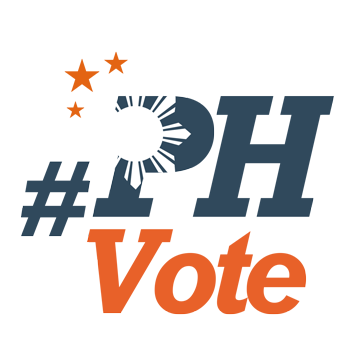 10
#PHVoteWatch: Report vote buying, other election wrongdoing

MANILA, Philippines – Know of any election-related anomalies?
Through the #PHVoteWatch Map, Rappler will crowdsource cases of vote buying and vote selling, campaign offenses, election-related violence, technical glitches, and other election-related problems observed in communities.
These cases will be plotted in an interactive alert map, patterned after the Agos Alert Map, which Rappler and its partner groups use for disaster reporting.

Report using Twitter
You can also report directly using Twitter. Just follow the instructions on the graphics below:

Tweets with precise location turned on are automatically plotted on the map.
Report directly using the #PHVoteWatch map
The #PHVoteWatch map is mobile-friendly and is very easy to use:
First, go to rappler.com/phvotewatch
To report incidents of vote buying, irregularities, violence and other election wrongdoing, click the "REPORT" icon.

This will prompt you to log in using your Facebook, Twitter, Google+, or LinkedIn accounts.

You may also choose to create a Rappler account.
Give as much details about the incident as you can, including the type of election violation, who the concerned parties are, and where the incident happened.
It would help if you also upload pictures of the incident.


The map automatically gets your location.
If you are reporting about an incident that happened somewhere else, you can drag the marker to the area where the incident happened.

You can browse other incident reports by clicking on the icons on the map.

Go to the "data" tab and click on the type of data you want to see.

You can zoom in on reports for each location by using the search bar. Clicking on the links within the pop-up will redirect you to Rappler stories related to violations from previous elections in the particular area you chose.

What happens to reports?
Once plotted on the map, Rappler reporters, election watchdog partners (such as Lente, PPCRV, and Namfrel), and MovePH volunteers will verify the reports.
Verified reports will be shared with the Comelec and other concerned agencies for action.
You can also reply to reports.

Through #PHVoteWatch, voters can directly collaborate with election watchdogs to help promote a credible process, encourage issue-based choices and ensure that the true will of the voters will prevail in the 2016 elections.
Apart from allowing people to report directly on election-related irregularities, the #PHVoteWatch map also shows past cases of election and campaign offenses, with direct links to relevant Rappler and Newsbreak stories.
The map is also layered with necessary data per area, such as voter's population, and election hot spots.
Discourage vote buying
Vote buying and vote selling are against the law.
According to the Omnibus Election Code, such offenses carry a penalty of imprisonment of not less than a year but not more than 6 years, and shall not be subject to probation.
The offender will also be perpetually disqualified from voting and holding public office.
In 2013, the Comelec disqualified a mayor and councilor in Bulacan for alleged vote buying. But very few cases against politicians who engaged in vote buying have actually prospered.

Since the start of poll automation in 2010, incidents of vote buying and vote selling have increased tremendously, according to watchdog groups.
We can change this through vigilance and fearless reporting.
Rappler's stories on vote buying aim to inform the public about the different forms of vote buying. You can share the Facebook album below to help spread the word.
As election nears, the Comelec and election poll watchdogs are encouraging Filipinos to remain vigilant. Guard your...

Posted by Rappler on Tuesday, March 29, 2016
Once people are familiar with the various modus operandi at work, they can identify and report such cases in their respective communities.
The elections are not only about the candidates, but more importantly, are about the voting public.
Let us actively protect our votes. Let us discourage vote buying. Let us send that message to those who intend to flout the law that we are watching them.
Remember, online vigilance can lead to concrete offline results.
You can make a difference. Learn more. Stay engaged. Scrutinize leaders well before you vote. Together, let's each find #TheLeaderIWant and agree on who we want.
To volunteer for the elections and for any of these efforts, email us through move.ph@rappler.com. – Rappler.com
Who won in the 2016 Philippine elections?
Check out the 2016 official election results through the link below:
Check out the 2016 unofficial election results for the national and local races through the links below
For live updates on the aftermath of the May 9 elections, check out our extensive
2016 Philippine elections
coverage!