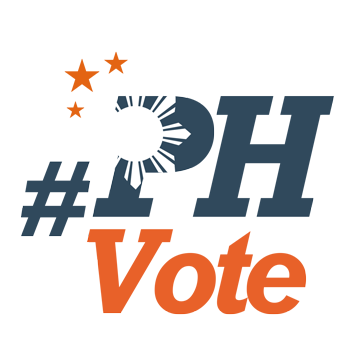 2
EXPLAINER: Can Comelec regulate 'Pride' ad that attacks Roxas rivals?

ACS Manufacturing, maker of Pride laundry detergent, aired on TV and radio an advertisement that appeared to attack the rivals of administration presidential bet Manuel Roxas II. In the TV advertisement, 4 children spoke directly to the camera, uttering these lines:
Sabi ni nanay, huwag magnakaw. (Mother said, do not steal.)
Sabi ni lola, huwag mangupit. (Grandmother said, do not filch.)
Sabi ni tatay, huwag papatay. (Father said, do not kill.)
Sabi ni lolo, kung hindi pa handa, 'wag pilitin. (Grandfather said, if you're not ready, don't force it.)
Pero sabi nila may kandidatong magnanakaw. (But they say there's a candidate who's a thief.)
May kandidato daw na kupitero. (They say there's a candidate who takes what isn't his.)
May kandidato daw na papatay ng tao. (They say there's a candidate who will kill people.)
Bakit may kandidato na hindi pa handa? (Why is there a candidate who's unprepared for the job?)
Tanong lang po. (We're just asking.)
Sila po ba ang dapat asahan para sa aming kinabukasan? (Are they the right ones to trust when it comes to our future?)
Anyone who has been closely watching the presidential race in the past 5 months would know to which candidates these criticisms pertain. And, of course, anyone would quickly notice which lucky guy obviously got excluded from ACS' negative "reminder" to voters.
Comments on social media have since criticized Mar Roxas for the ACS advertisement, even suggesting that the Commission on Elections (Comelec) credit the advertisement's airtime against the candidate's allowance and its cost accounted under his campaign expense.
Do these calls have basis?

It is quite obvious that the ACS advertisement, in highlighting the negative stereotypes of some presidential candidates, was designed to promote their defeat. While an attempt to discredit one's rivals could easily fall under the category of "election campaign" or "partisan political activity" in our election laws, this ad may have a way out.
The ad was paid for and published at the behest of ACS. Being a private entity and a non-candidate, ACS takes this controversial advertisement to the category of free speech, and thus cannot be subjected to any form of regulation by the Comelec.
This rule has been confirmed in the controversial case of The Diocese of Bacolod vs COMELEC (GR Number 205728, January 21, 2015). In that case, the Supreme Court expressly and unambiguously ruled that, while Comelec has the power to regulate the exercise of freedom of expression of franchise holders and candidates, it has "no legal basis to regulate expressions made by private citizens." (READ: Remember 'Team Patay'? Here's how it will affect campaigning now)
This means that any and all regulations pertaining to election propaganda under Republic Act Number 9006 – like the size, airtime limit, labelling and attribution, expenditure accounting and reporting – do not apply to private citizens like ACS.
Unfortunately, despite the clarity of the above ruling, it would still appear that Comelec has not yet fully embraced the new ruling, based on its public pronouncements and its most recent version of the implementing rules of Republic Act Number 9006. (READ: Comelec asks netizens to repot campaign offenses)
If the Comelec cannot regulate ACS, should that commercial be credited to Roxas' airtime and expense allowance?
If Roxas would admit to the authorship of the ACS advertisement (the likelihood would be close to nil) or if such fact can be established by evidence, then there is not much controversy. In those cases, the Comelec should treat ACS as a mere conduit of Roxas, and obviously the latter would have to account the airtime of the commercial against his time allowance, and the expense incurred on airing the ad should be declared in his Statement of Contributions and Expenditures.
Without an acknowledgement from Roxas or any available documentary evidence of the ad producers' link to Roxas (the owners of ACS are from Roxas City, the candidate's hometown), then it will be very difficult, if not impossible, to charge the airtime and expenses to Roxas' allowance.
It must be noted that none of Roxas' name, appearance, or representation appear in the commercial. The content also does not promote his candidacy directly. Many argue that a TV advertisement against his opponents benefits him by deduction. This, however, is problematic, as such deductive benefit is not only uncertain and speculative, it is also cannot be quantified objectively.
Roxas can always argue the other way around, that such negative commercial against his opponents can be off-putting to many voters. It may strike voters as "karuwagan" (cowardice) on his part, resorting to unsavory "paninira" (attacking behind one's back) instead of facing his opponents face to face. In fact, backlash is a well-documented risk of negative campaigning that many political strategists stay away from it.
In sum, the difficulty in attributing authorship of this type of political advertisement and in quantifying how it benefits a candidate – in this case, Roxas – make the policing of negative political advertisements very complicated. Apart from this, there is a very thin line that separates it from free speech, a hurdle to cross for anyone who may want to question or oppose this type of advertising strategy. – Rappler.com
Emil Marañon III is an election lawyer who served as chief of staff of retired Comelec Chairman Sixto Brillantes Jr. He is currently studying Human Rights, Conflict and Justice at SOAS, University of London, as a Chevening scholar.
Who won in the 2016 Philippine elections?
Check out the 2016 official election results through the link below:
Check out the 2016 unofficial election results for the national and local races through the links below
For live updates on the aftermath of the May 9 elections, check out our extensive
2016 Philippine elections
coverage!