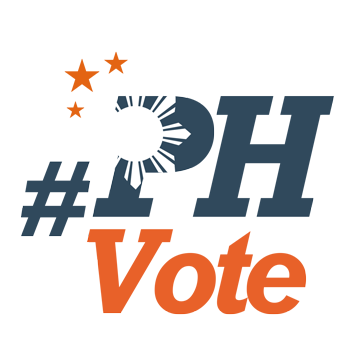 1
Where do VP bets stand on traffic, transportation?

MANILA, Philippines – How much time do you waste in traffic? Not a fun experience, is it?
Congestion in Metro Manila roads worsened in recent years. Last August 2015, one of the worst "carmeggedons" affected over a million commuters in the metro, leaving some stranded overnight, walking along the highway, and unable to come home after a full day's work.
This issue has been plaguing the administration for quite some time now. Blame is often pinned on the national government for not building an efficient transport infrastructure for Filipinos.
On May 9, Filipinos will choose among Senators Alan Peter Cayetano, Francis "Chiz" Escudero, Gregorio "Gringo" Honasan II, Ferdinand "Bongbong" Marcos Jr, and Antonio Trillanes IV; and Camarines Sur Representative Maria Leonor "Leni" Robredo for vice president.
Are the vice-presidential (VP) bets paying attention to the people's complaints about traffic?
Among the bets, only Robredo said that transportation is among her top priorities.
While most candidates share the belief that rural development should help decongest Metro Manila, some already filed legislative bills to address the problem.
Here's a rundown of the candidates' plans to solve traffic in the metro:
Alan Peter Cayetano
Part of Cayetano's platform is the construction of a Mindanao Railway system.
As Davao City Mayor Rodrigo Duterte's running mate, Cayetano shares the mayor's view on Mindanao rural development.
In previous statements, the senator said that Metro Manila is congested because opportunities in the capital cannot be found in other regions.
An Inquirer report quoted Cayetano as saying that the railway system will provide low-cost transportation system for agricultural commodities from Mindanao, thus keeping the country's food prices low and affordable for people in big cities.
He also said in a forum organized by Rappler that the national budget should be proportionately distributed among the major islands so that local executives, who know their areas best, can plan on their own.
"If you allowed them to bid out their own projects, they would have a railway system by now," said Cayetano. (READ: Duterte-Cayetano: Dispersal is key to decongesting Metro Manila)
Francis "Chiz" Escudero
For Escudero, the only way to solve the traffic woes of Metro Manila is to expand the train system outside the capital.
In a statement, he said that the system should be connected to Bulacan, Pampanga, up to Tarlac in the north, and then Laguna, Batangas, down to Quezon in the south.
He also slammed Liberal Party standard-bearer Mar Roxas' proposal of terminating all bus franchises as a solution to traffic. He said that it was "anti-poor" and "anti-business".
What he proposed instead was to scrutinize the existing franchise system. He said that the LTFRB should review granting special franchises to bus companies, especially during holidays.
"The LTFRB should identify those part of the 'kabit system' wherein drivers who do not have a franchise borrow or ride along from those who have," said Escudero.
On developing air transportation, Escudero filed a Senate resolution earlier this year with Partido Galing at Puso's standard-bearer Senator Grace Poe.
Senate Resolution 1728 is pushing for the immediate development of Clark International Airport to address air traffic congestion at the Ninoy Aquino International Airport (NAIA).
Gregorio "Gringo" Honasan II
On solving traffic woes, Senator and Vice President Jejomar Binay's running-mate Honasan is rather vague.
He said in previous statements, however, that finger-pointing will not solve the problem.
According to Honasan, it's about time that the national government "really" gives the authority and responsibility to local government leaders for services, such as solving issues on traffic and transportation.
Devolution, for him, is key as LGUs have more direct contact with the citizenry than the national government.
Last March, Honasan filed a Senate bill on National Land Use Policy Act, saying that it may be the answer to solving traffic.
Honasan, in a Manila Bulletin report, said that the review of the policy will help the government identify areas either as commercial, industrial, educational, or recreational centers.
Classifying land, the senator said, will help leaders in planning road and transport infrastructure.
Apart from empowering local executives, he shares the same belief as Binay on Clark being developed as a commercial hub to build a new community.
In one of the sorties of the United Nationalist Alliance in Angeles, Pampanga, he cited former president Fidel V. Ramos' plan of building a bullet train that would connect Metro Manila to Clark.
Echoing Binay, he said this would help decongest the capital.
Ferdinand "Bongbong" Marcos Jr
Similar to other bets, Marcos Jr believes that developing areas around the capital will help prevent too many people flocking to Metro Manila.
In a press release, he said some of the areas that have a strong economic potential are Cavite and Batangas to the south; Bulacan, Pampanga, Olongapo and Tarlac to the north; and Rizal to the east.
He said that people from the provinces no longer have to "crowd" Metro Manila looking for jobs as these are already available in their hometowns.
In 2015, Marcos pushed for updating certain transportation laws and merging them in a "Transportation Code" to protect the welfare of commuters.
The senator said in previous statements it is time to build commuter-friendly infrastructure and improve maintenance services.
Maria Leonor "Leni" Robredo
Robredo said that an alternate solution to traffic is to make sure that those from the provinces no longer feel the need to work in Metro Manila.
She said in previous statements that there should be efficient mass transportation to push for rural development. Robredo also said that transport laws should be revisited.
A regular commuter herself, she said that solving transport issues is her top priority.
In a vice presidential forum at the University of the Philippines-Diliman, the Camarines Sur Representative disagreed that traffic is a sign of progress. (WATCH: HIGHLIGHTS: Ang Pagsusuri)
President Benigno Aquino III previously said that traffic is an indicator of a booming economy.
Antonio Trillanes IV
To ease traffic, Trillanes proposed to relocate the country's capital and seat of national government.
The senator said in a statement that ramping up infrastructure and the transportation system will not help alleviate the traffic situation in the National Capital Region.
Last August 2014, Trillanes filed Senate Bill 2354, seeking to relocate the seat of government and the nation's capital from Manila. Under the bill, an ad hoc study commission will be established to produce recommendations for the President. – Rappler.com
Who won in the 2016 Philippine elections?
Check out the 2016 official election results through the link below:
Check out the 2016 unofficial election results for the national and local races through the links below
For live updates on the aftermath of the May 9 elections, check out our extensive
2016 Philippine elections
coverage!