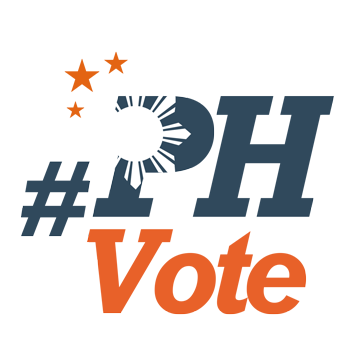 7
Where do VP bets stand on education, K to 12?

MANILA, Philippines – Who among the vice-presidential bets are pushing for better education?
With only a couple of weeks left before election day, it's important to scrutinize what our future leaders have in store for the country's education system. (IN NUMBERS: PH education)
A common element among all candidates is their desire to improve the quality of education by increasing the benefits of teachers. Many of them, however, clash on their views on the K to 12 program. (READ: Presidential bets on education)
Here's a quick rundown:
Stand of 2016 vice-presidential bets on the K to 12 program

Candidate

Stand

Cayetano
Yes, with amendments
Escudero
Yes, but review readiness
Honasan
Yes, but address child malnutrition first
Marcos
No
Robredo
Yes
Trillanes
No
Alan Peter Cayetano

Before becoming a familiar name in the Senate, Cayetano first made his mark as a local politician in Taguig.
As a congressman, he chaired the sub-committee on new schools and the committee on basic education, mostly working on bills establishing schools.
In Congress, he filed bills supporting teachers, librarians, authors, and poor children. His proposals include:
Scholarship grants for relatives of members of the Philippine National Police, Armed Forces of the Philippines, Bureau of Fire Protection, and the Bureau of Jail Management and Penology

Additional benefits for teachers

A national book development trust fund to support Filipino writers
A stronger Literacy Coordinating Council
Automatic appropriation of funds to cover annual shortages of teachers and classrooms
Prohibiting and penalizing hazardous child labor
A comprehensive juvenile justice system and delinquency prevention program
Modernizing librarianship
In 2007, Cayetano was elected to the Senate, where he chaired the Committee on Education, Arts, and Culture. He pushed for the following reforms:
More funding for basic and tertiary education
Better compensation for public school teachers
More accessible educational loans and scholarships
Better education for children with special needs
More support for orphaned and neglected children
He also pushed for the creation of a Philippine High School For Sports. Unfortunately, many of Cayetano's education-related bills remain pending.
He did, however, author the law mandating the University of the Philippines (UP) as a national university in 2008. He also authored the Iskolar ng Bayan Act of 2014, which provides college scholarships for top public high school graduates.
In January, Cayetano and his presidential candidate, Davao City Mayor Rodrigo Duterte promised:
Doubled salary for teachers by the end of their term

Adequate classrooms and double classroom shifts
In 2013, Cayetano supported the goals of the K to 12 program, but proposed amendments.
"I am not against K to 12 per se. I see the wisdom behind it. I just want to make sure that we are ready to implement it in a way that will not further add burden to the poor," he said in a press statement.
He asked the Department of Education (DepEd) and Congress to review the progress of the program "vis-a-vis the reported shortages on teachers, classrooms, textbooks, chairs, and toilets."
Francis 'Chiz' Escudero

Escudero supported the K to 12 program, believing that anyone who graduates from the program is already eligible to work for simple and vocational jobs.
He also urges the government to modernize public schools, stressing the need for better technology to be competitive in the jobs market, citing the booming Business Process Outsourcing industry.
In February, however, the senator called on the government to review its readiness for the K to 12 program.
"Nais ko lang malaman kung handa na ba talaga tayo sa Hunyo o hindi para sa K to 12. Kung hindi pa, dapat bukas ang gobyerno na ipagpaliban iyan. Kung handa na, walang rason para hindi ituloy ang K to 12," Escudero said in a statement.
(I just want to know if we're ready for K to 12 by June or not. If not, the government should be open to postponing it. If ready, there's no reason not to continue K to 12.)
Among the senator's concerns are classroom shortages.
As Sorsogon representative, he proposed bills on improving the preschool system and career assessment for high school students.
As senator, Escudero supported UP as a national university. He also pushed for better basic education and early childhood care and development.
His partner, presidential candidate Grace Poe, is likewise supporting the K to 12 program. She is also pushing for a national school feeding program.
Gregorio 'Gringo' Honasan II

Honasan believes education is the answer to the country's many problems.
Like his presidential candidate, Vice President Jejomar Binay, Honasan supports the K to 12 program. Honasan, however, wants the government to first address malnutrition among children aged 0 to 6.
In fact, he filed a bill to provide free food for public schools and day care centers. The food will be sourced from local farmers.
Ferdinand 'Bongbong' Marcos Jr

The young Marcos promises accessible education for indigenous children.
In the Senate, Marcos proposed bills to provide continuing education for teachers; improve public schools, libraries, state universities and colleges (SUCs). He also pushed for prisoners' literacy.
He also wants free college education across all SUCs, and the creation of more science schools.
"We do not have enough school buildings. Our materials, school supplies that we provide our students in public schools, are below standard. These are the first things that we should attend to," he added.
Unlike his presidential bet, Senator Miriam Defensor Santiago, Marcos does not support the K to 12 program.
"I'm not sure that just putting two extra years will improve the educational attainment of our students. What we should do is strengthen the educational system that we have," Marcos said in a statement in 2015.
Instead, the senator is pushing for higher salaries and training for teachers. In fact, he filed a bill to increase the salary of public school teachers to P25,000 per month.
"Sa palagay ko baka hindi kakayanin ng 2016 (I think we might not make it by 2016). We can have quality education without the additional two years," he continued.
Antonio Trillanes IV

The naval officer-turned-lawmaker is the principal author of the Anti-Bullying Law, which aims to protect elementary and high school students from discrimination.
Trillanes was the only who voted against the K to 12 program during the Senate deliberations, arguing that the proposed law could negatively impact parents, teachers, and students.
For president, Trillanes endorses Senator Grace Poe, who supports the K to 12 program.
As senator, he co-authored laws on the UP Charter, PNP education, Palarong Pambansa, and distance learning.
He also calls for higher salaries of public school teachers.
Leni Robredo

"I'm in favor of the K to 12. We understand that there will be a lot of problems with it, but we already hurdled the first step. Political will is needed to implement this," the congresswoman said in 2015.
Robredo, alongside her presidential candidate Mar Roxas, vows to uphold the K to 12 program.
"Let's be more proactive in facing the problems, the lack of classrooms, teachers, all the other needs, because this will really benefit many Filipinos who may not be able to go to college but will have the opportunity to work well," Robredo added.
She also urged the government to make tertiary education free, calling for a bigger budget for SUCs.

Robredo also proposed a bill that seeks to address hunger and malnutrition among students through a feeding program.
The VP debate will be held on Sunday, April 10. Will candidates go beyond their rhetoric? – Rappler.com
Who won in the 2016 Philippine elections?
Check out the 2016 official election results through the link below:
Check out the 2016 unofficial election results for the national and local races through the links below
For live updates on the aftermath of the May 9 elections, check out our extensive
2016 Philippine elections
coverage!