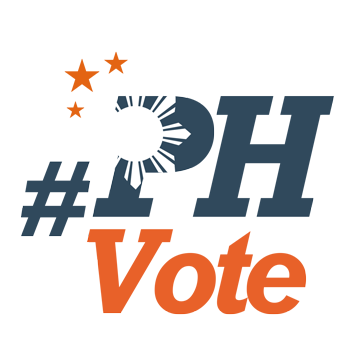 1
Mayor, ex-KB leader, welcomes Bongbong Marcos in Rizal

MANILA, Philippines – Vice presidential candidate Ferdinand Marcos Jr visited the vote-rich province of Rizal for the 3rd time, and no less than San Mateo's power couple welcomed him.
Mayor Jose Rafael "Paeng" Diaz and wife, Vice Mayor Cristina "Tina" Diaz, did not directly declare their support for the vice presidential hopeful, but they received him warmly with a crowd of municipal employees on Monday, April 4.
Marcos even pointed out in his speech that Diaz, son of former San Mateo mayor Jose Diaz, was a former Kabataang Baranggay (KB) leader.
KB was the predecessor of the current Sangguniang Kabataan during the time of President Ferdinand Marcos. Marcos Jr's elder sister, Ilocos Norte Governor Imee Marcos, used to head the youth council.
Rappler earlier reported that Imee gathered her former KB army as early as January 2015 to prepare for her brother's bid for higher office.
The son and namesake of the late strongman was endorsed by former KB leaders in Manila during a gathering in November 2015.
Rizal 2nd District Representative Isidro Rodriguez Jr, meanwhile, threw his full support behind Marcos. He noted that that Rizal arguably delivered the biggest vote for President Marcos when he first ran for office.
In March, the prominent Ynares clan of the province also endorsed Marcos Jr.
'Power' couple
The town of San Mateo, which is adjacent to Metro Manila, has been under the Diazes for a long time.
Mayor Diaz ran for office a few years after his father died. Since 2007, he has served 3 consecutive terms. He is now fielding his wife for mayor in the 2016 elections.
Diaz is on his last term. He's now running as VM and his wife/incumbent VM as mayor. #PHVote @rapplerdotcom pic.twitter.com/74OpujjYHv

— Patty Pasion (@pattypasion) April 4, 2016
Residents said the Diazes had practically been unopposed in past elections, with less popular candidates running against them. Vice Mayor Diaz's only challenger in the mayoralty race now is Councilor Boy Salen.
Most of the residents whom Rappler spoke to in San Mateo said they were content with how the Diazes ran the municipality.
Gay Peñaflor, who relocated to San Mateo from Sorsogon in 1969, said she saw how the town progressed in decades.
"Sa akin naman, umayos ang San Mateo, nagkaroon ng SM dito, (For me, San Mateo progressed. A mall was even built here)" the 58-year-old canteen owner said. Unfamiliar with the details, she also said she is certain that the incumbent local chief has provided social services, although she has not availed herself of them.
Meanwhile, 52-year-old tricycle driver Manuel Ramos said Diaz was better than the previous mayors because he was able to pave the way for many construction projects in their locality.
He added that he would be voting for the mayor's wife because his family owe them a debt of gratitude.
"When my mother, father, and youngest sibling died, they gave us assistance so we wouldn't have to pay for their burial. That's a big thing," he said in Filipino.
But for driver Miguel Lanan, Diaz's administration lacks the heart for the poor.
"Kailangan magbago ang San Mateo. Ang pagbabago nasa bagong mayor. 'Saka di maganda ang ginagawa. Masyado siyang parang pangmayaman lang," he said.
(San Mateo needs to change and change is in the new mayor. Besides, what they are doing is not good. It seems they are only for the rich.)
"[Infrastructure projects], 'yun lang ang pinagmamalaki nila," (that's the only thing they can brag about) added the 58-year-old.
Landfill, flooding
Environmental hazard is seen as an issue in the municipality because of the operation of the San Mateo landfill in Barangay Pintong Bukawe.
Critics say the landfill poses some risk in the air quality and could poison the ground water of nearby areas because it lacks the proper facilities. Jeanie Baltazar, a councilor from Barangay Maly, told Rappler that he still hear of complaints from residents in the vicinity of the landfill.
Municipal administrator Ricardo Gomez said that they have no jurisdiction over the landfill because it is privately owned by the International SWIMS Incorporated (ISWIMS).
Gomez came to the facility's defense, however: "DENR said this is one of the best landfills in Asia. They (ISWIMS) spent P600 million on the project. It is impossible that it is a landfill. It is complete with a leachate facility."
He also said that the local government and the Department of Environment and Natural Resources (DENR) are consistently monitoring the facility every month.
Flooding is another concern in the municipality since it lies near the Marikina River.
Gomez said that only those living by the riverbanks are greatly affected by flooding. He said that the local government, with the help of national housing agencies and the Rotary Club, has put in place two relocation sites that currently houses up to 600 families. – Rappler.com
Who won in the 2016 Philippine elections?
Check out the 2016 official election results through the link below:
Check out the 2016 unofficial election results for the national and local races through the links below
For live updates on the aftermath of the May 9 elections, check out our extensive
2016 Philippine elections
coverage!