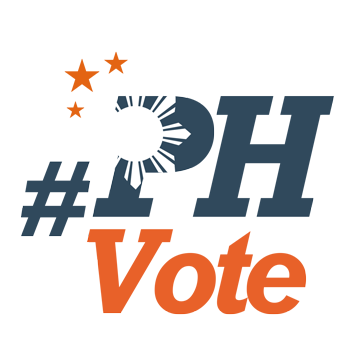 1
#TheLeaderIWant: Rappler senatorial debates kick off on April 8

MANILA, Philippines (UPDATED) – As the race heats up for the May polls, candidates' promises, platforms, and where they stand on the biggest issues facing the country invite greater public scrutiny.
Fifty candidates are vying for 12 Senate seats that are up for grabs. They are a mix of new names, fresh faces, and political veterans.
To help voters make informed decisions on their Senate bets, Rappler and its partner organizations provide relevant content and conversations to help voters assess the candidates' plans and platforms and gauge their capabilities as potential future leaders of the country.
On Friday, April 8, Rappler will kick off its #TheLeaderIWant Senatorial Debates. It will be held at the AMA University and Colleges in Quezon City from 3 pm to 5:30 pm.
For the first leg of the debates, the following senatorial candidates are set to take the hot seat:
They will be asked questions on 6 topics (see video above):
Corruption and governance

Social inequality

Disasters and climate change

Foreign policy

Overseas Filipino workers

Peace and development in Mindanao
For the first part of the debate, candidates will be given 3 minutes to answer this question: Why are you #TheLeaderIWant?
In the Issues Q & A segment, candidates will have 3 minutes to answer a question chosen by Rappler based on the candidate's track record and advocacy. Another candidate can comment on the first speaker's answer for 90 seconds, and the person in the hot seat can present a rebuttal for 90 seconds.
Netizens will also have the chance to pose questions. Rappler will crowdsource questions from the audience.
To be streamed live on Rappler, the debate will reach viewers on nationwide radio via DZRH-Manila and 17 relay stations in the provinces.
On television, viewers can watch it on Media ng Bayan-PTV4's 14 stations all over the country and DZRH News Television (Channel 18 on Cignal).
Netizens can also follow updates on social media and join in the conversations. As the debate proceeds, you can react to the candidates' answers by joining Rappler's online poll, and voting on Rappler's mood meter on rappler.com/phvote.
The Commission on Election (Comelec) will also conduct a demonstration on how to use the Vote-Counting Machines (VCM).
The next two senatorial debates will be on April 15 at the University of the Philippines in Diliman, and on April 22 at the Polytechnic University of the Philippines. – Rappler.com
Who won in the 2016 Philippine elections?
Check out the 2016 official election results through the link below:
Check out the 2016 unofficial election results for the national and local races through the links below
For live updates on the aftermath of the May 9 elections, check out our extensive
2016 Philippine elections
coverage!