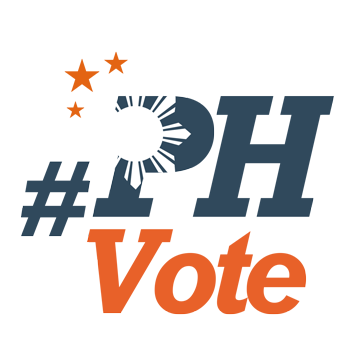 6
What do the 5 presidential bets promise for PH agriculture?

MANILA, Philippines – The deadly Kidapawan farmers' protest gives us a glimpse of one of the worst-case scenarios should the problems in the country's agricultural sector remain unaddressed in the coming years.
The mass demonstration that killed at least two happened because farmers in North Cotabato were not adequately cushioned against the blow of drought that crippled their farmlands and rendered them incapable of earning a living through farming.
The fate not only of farmers but of consumers and the entire economy rests on the shoulders of the next president.
It won't be easy. The agricultural sector is beset by problems like the poverty of farmers, the influx of cheaper agricultural products from all over the world, and climate change.
Who among the 5 presidential candidates will usher in a golden age for agriculture and Filipino farmers?
Jejomar Binay

The Vice President believes the scope of the Department of Agriculture (DA) is too wide. He wants to transfer some of its functions to a new Department of Natural Resources, which he aims to establish if he is elected president.
He wants to boost the agricultural sector by fixing the supply chain for agricultural products to eliminate layers of middlemen. His government will promote high-yielding varieties of seeds to improve productivity. (READ: The Leader I Want: Jejomar Binay's To-Fix list for 2016)
Like Grace Poe and Rodrigo Duterte, Binay wants to abolish the irrigation fee that farmers currently pay. He also wants to widen the coverage of crop insurance for farmers and to subsidize their farming implements, fertilizer, and pesticides. He will push for community seed banks and credit mechanisms for farmers.
Binay has also promised the continuation and expansion of the popular Pantawid Pamilyang Pilipino Program (4Ps) in which beneficiaries receive cash grants from government, provided they use the money for healthcare and education.
Rodrigo Duterte

Duterte says agriculture will be among his top 3 budget priorities, apart from education and health services. Based on the 2016 budget of the Aquino administration, the top budget priorities are education, public works and highways, and interior government.
Duterte wants to create a nationwide plan for agriculture by instructing the Bureau of Soil and Water Management to map out the soil characteristics of every region to find out which crops are best suited for the region. This is similar to the One Town, One Product program.
To allow farmers easier access to markets, he promises to put up a Mindanao railway system and continue the construction of farm-to-market roads in strategic locations. He said he is not so keen on big dam projects, preferring to provide small irrigation facilities to farming communities. Duterte also promises to make irrigation free.
To increase the income of farmers, Duterte wants to build food terminals in farming communities with post-harvest facilities, like dryers and chillers, that increase the value of agricultural products.
Another key aspect of Duterte's platform is the creation of credit cooperatives for farmers. He plans to allot P1 billion per region for such cooperatives. Farmers can borrow money from the cooperative to use on their farm at an interest. The cooperative, as a whole, can then invest whatever funds they amass.
Duterte plans to continue the 4Ps as another form of poverty alleviation.
Grace Poe

Poe promises to allot 10% of the annual national budget, roughly P300 billion, to agriculture. This is much larger than what the Department of Agriculture got in the 2016 budget – P48 billion or 1.6% of the total budget.
She said she would lead the creation of agro-industrial zones to help farmers market their products and create more jobs. She wants seed banks in every region so that farmers will have dependable source of seeds if they run out, for example, after a natural disaster. Another boon to production under her watch will be the creation of post-harvest facilities like chillers and dryers.
Irrigation will also be free under a Poe administration, she promises. She said she would provide scholarships for the children of farmers as a form of poverty alleviation.
Poe says she will continue the 4Ps but add a livelihood component to wean off beneficiaries from dependence on the program.
Mar Roxas

The Liberal Party standard-bearer aims to "revitalize" agriculture in his platform. His strategy is to continue the practice of clustering farmers to make it easier for the government to provide them with support services.
His "bukid revolution" (farm revolution) includes the establishment of post-harvest facilities in every town and the building or repair of farm-to-market roads and bridges. Roxas also plans to provide low-interest loans to farmers.
The Aquino administration's bet said he would continue and improve the 4Ps.
Miriam Defensor Santiago

The feisty senator wants to modernize the agricultural sector by investing in research and technology. She will finance programs to popularize the use of new seed varieties and modern farming tools to increase farm yield.
Santiago will also devote funds to infrastructure that can help enhance the productivity of farms.
To help farmers cope with storms that wipe out their crops, she will create a National Flood Insurance Program.
For irrigation, she wants to provide better water impounding or storage facilities.
---
The agriculture platforms of the 5 candidates aren't that different from one another. Three of the candidates want to abolish the irrigation fee imposed on farmers (Binay, Duterte, Poe). All will continue the 4Ps, a program that counts farming households among its beneficiaries.
All want to put up post-harvest facilities and improve irrigation systems, but only two have stated that agriculture will be a budget priority in their administration (Duterte, Poe).
The next question voters may want to ask is, who among the 5 has the political will to get these projects done? – with reports from Mara Cepeda, Bea Cupin, Camille Elemia, and Patty Pasion/Rappler.com
Related articles:
Climate change, disasters, and 5 presidential bets
Presidential bets on education, K to 12
Presidential bets on RH, divorce, and LGBT rights
Who won in the 2016 Philippine elections?
Check out the 2016 official election results through the link below:
Check out the 2016 unofficial election results for the national and local races through the links below
For live updates on the aftermath of the May 9 elections, check out our extensive
2016 Philippine elections
coverage!