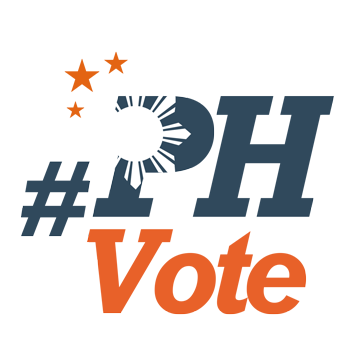 1
Group asks Ombudsman to probe Bongbong Marcos in PDAF scam

MANILA, Philippines – An anti-Marcos youth movement on Wednesday, April 6, filed an affidavit with the Ombudsman, seeking an investigation into Senator Ferdinand "Bongbong" Marcos Jr's involvement in the pork barrel scam.
According to the complaint of the IBalik ang Bilyones ng Mamamayan Movement's (iBBM), the vice presidential candidate allegedly channeled P205 million of his Priority Development Assistance Fund (PDAF) to scam mastermind Janet Lim Napoles' fake non-governmental organizations.
The pork barrel scam was exposed in 2013 when the Commission on Audit (COA) spotted anomalous transactions and disbursements of lawmakers' funds to bogus NGOs.
Senators Ramon "Bong" Revilla Jr and Jinggoy Estrada have since been detained for their involvement in the multi-billion-peso scam, while Senator Juan Ponce Enrile was also detained but later allowed to post bail due to humanitarian reasons.
Rappler earlier reported that Marcos was among the national candidates whose names appear in the files of PDAF scam whistle-blower Benhur Luy. The list supposedly include the lawmakers who allowed their pork barrel to be channeled by government agencies and corporations to Napoles' fake NGOs in exchange for kickbacks.
Marcos' standard-bearer, Senator Miriam Defensor Santiago, is also on the list.
'Legacy of plunder'
Attached to iBBM's complaint is a copy of a statement from the senator's office where he "requested the municipal mayors of General Nakar to tap the services of Social Development Program for Farmers Foundation Incorporated (SDPFFI)."
COA has identified SDPFFI as the biggest recipient of funds among the 82 Napoles groups, receiving at least P585.39 million over several years.
Also enclosed with their affidavit is a copy of 9 Special Allotment Request Orders or SAROs from the senator's PDAF.
"These SAROs constitute part of the Luy files, which show that Marcos Jr himself was directly involved in stealing the people's money," iBBM spokesperson Rafaela David said.
She added: "Marcos' implication in the Napoles scam clearly demonstrates that Marcos is not detached from his parents' legacy of corruption and plunder. Marcos was an accomplice in his family's crimes during the martial law years."
'Part of politics'
The group urged the vice presidential candidate to stop dismissing questions about his unexplained wealth.
But the poll front runner again shrugged off these calls.
"Wala namang bagong lumabas, kung hindi dati pa na nasagot na," he told reporters during his sortie in Las Piñas on Wednesday. (Nothing new was exposed. It's just the same thing we have responded to before.)
"Of course, it's campaign season, people are making up things against us," he added.
He also defended himself against Senator Francis Escudero's statement on Tuesday, urging him to return their ill-gotten wealth.
"Wala kaming hawak na kahit na ano," he said. "Lahat ng mga bagay-bagay na 'yan ay hinuhusga ng korte. Kung ano ang sabihin ng korte, 'yun ang gagawin namin." (We are not in possession of anything. All of those things are within the court's judgement. We will abide whatever the court says.)
Marcos and Escudero are still statistically tied for the top spot based on the most recent survey done by the Laylo Research Strategies for The Standard. Marcos got 25% while Escudero 28%. Liberal Party bet Leni Robredo came in close with 21%. – Rappler.com
Who won in the 2016 Philippine elections?
Check out the 2016 official election results through the link below:
Check out the 2016 unofficial election results for the national and local races through the links below
For live updates on the aftermath of the May 9 elections, check out our extensive
2016 Philippine elections
coverage!