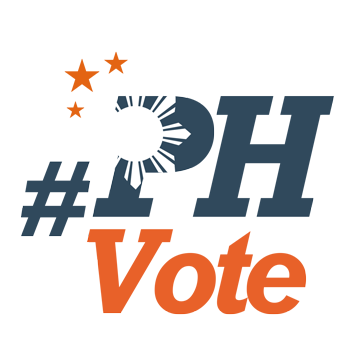 3
#OFWVote: Presidential bets on solving illegal recruitment, abuse

(PART 1 of 3)
(Part 2: 'How presidential bets plan to solve NAIA, balikbayan box issues' )
(Part 3: 'How presidential bets plan to empower OFWs' )
MANILA, Philippines – Tagged as modern day heroes, Overseas Filipino workers (OFWs) undoubtedly play a big role in the Philippine economy. In 2014 alone, their remittances amounted to $27 billion, accounting for most of the Philippines' net factor income from abroad.
Despite this, OFWs remain vulnerable. Stories of abuse and discrimination are still common among them, and the case of Mary Jane Veloso highlights human trafficking, one of the many problems they face on top of their everyday woes.
Every election, candidates race to win the hearts of OFWs. The number of registered OFW voters for the May 2016 polls now stand at 1.38 million – far from the 737, 759 registered overseas voters in the 2013 midterm elections.
On Saturday, April 9, they begin the absentee voting process which ends on May 9. (READ: #OFWVote challenge: Go out and vote)
Where do the presidential candidates stand on issues that directly affect overseas Filipino workers? Below are the platforms they shared with the Commission on Elections.

On solving illegal recruitment
Establish partnerships between government agencies (Philippine Overseas Employment Administration,

Inter-Agency Council Against Trafficking,

etc) with local government units (LGUs).
Strengthen the Presidential Task Force on Illegal Recruitment (PTFAIR) by providing its own funds.
Involve recruitment agencies in the formulation of policies and enjoin them to police their own ranks.
Address inefficiencies and gray areas in judicial process to ensure cases are expedited.
Amend Rules of Court to require the immediate presentation in court of illegal recruitment and human trafficking victims to ensure their cooperation.
Professionalization of services in the recruitment industry by enforcing a fair, acceptable code of conduct governing operation of all (private) recruitment agencies
Institutionalization of accreditation (grading) system that will merit compliant agencies with a national certification of good standing or equivalent citation.
Standardization of employment contracts and recruitment fees acceptable to employers and employees
Enforce compliance monitoring in closer collaboration with the LGUs (such as a posted/circulated updated local register of compliant recruitment agencies in public assistance centers of city and barangay halls)
Intensify information sharing about the modus operandi of illegal recruiters especially in the communities and rural areas.
Focus on improving the implementation of all preventive illegal recruitment measures.
Increase protection for OFWs before their departure and also while they are abroad, through provisions of free legal and social services.
Through the POEA, together with Overseas Workers Welfare Administration(OWWA), intensify public information programs on migration and distribute comprehensive, easy-to-use guidebooks that outline migrant workers' rights and a detailed step-by-step procedure on how to assert these rights.
Further pursue the prosecution of those involved in illegal recruitmen through the Task Force Against Illegal Recruitment (TFAIR) under the Office of the Vice President and post and publish photographs of top illegal recruiters in government offices and other strategic places
Push for the creation of special courts to speed up the hearing and resolution of illegal recruitment cases.
Allocate sufficient funds to LGUs in order to establish OFW Resource Centers in their respective communities. These resource centers will be tasked with providing up-todate information on government-accredited recruitment agencies and policies on overseas employment, among others.
Strict implementation of RA 10022, particularly in the immediate conviction of illegal recruiters and greater penalties.
Increase durations of imprisonment and impose higher fines.
Make the rules of engagement crystal clear with respect to the responsibilities and liabilities of the recruiter and the rights and responsibilities of the worker. The regulator (the administrator) then applies the rules strictly without bias.

On employer abuse
Establish and strengthen existing partnerships between government counterparts in other countries (police attaché, public attorneys, prosecutors, etc.) to assist in the apprehension of abusive employers, rescue of OFW victims, prosecution of employers, and defense of OFWs.
Establish better diplomatic relations with host countries to enable negotiations on workers' welfare.
Encourage collaboration between embassy and non-government groups in host countries that can act as first-responders in cases of abuse.
Establish tie-ups between government offices here and in host countries focused on providing legal aid to victims of abuse.
Encourage OFWs to file and pursue cases against abusive employers by providing assistance (food, accommodation, and if possible, temporary employment).
Address the issue of undocumented migrant workers to minimize risk of Filipinos being employed under undesirable circumstances.
Provide livelihood assistance to encourage victims to pursue charges against abusive employers.
Ensure bilateral cooperation and mutual judicial assistance with host countries through bilateral agreements that provide for stronger welfare protection.
Provide legal orientation for both the OFWs and their families, to inform them of their right while overseas, especially for first timers. Cultural seminars shall also be conducted to allow the OFWs to learn about the locals of the country they will work in.
Offer counseling services, job referral, and temporary shelter for distressed OFWs.
OFWs will have their own health care program with special focus to OFWs who suffer abuse from their employers or those who come home with serious illnesses.
Operate fast and effective special assistance desks in ports of entry and exit as well as in every Philippine embassy.
Enhance personnel and service availability in foreign jurisdictions, provide mobile consular services as often as possible, and survey jurisdictions with additional need for POLO (Philippine Overseas Labor Offices)-OWWA officers.
Strategically map out the presence of OFWs abroad, especially in cities distant from capitals, where embassies or consular offices are located.
In case of difficulty in establishing consular offices, in port cities in particular where many Filipino seafarers dock, tap Honorary Consular Officers, or upstanding Filipino Community (FilCom) members with a heart for service.
Make 24-hour hotlines available on all foreign posts and ensure that embassy officers are accessible to OFWs at all times.
Make the Assistance to National Fund (ATN) and Legal Assistance Fund (LAF) fully accessible to distressed Filipinos, especially in emergency cases.
Government should be able to provide speedy legal assistance for OFWs, especially those who are in conflict with the law in other countries.
Once an OFW is repatriated, government shall be able to provide him/her with full assistance on social reintegration, medical, and psychological needs.
Constant updating of skills and further professionalization of our foreign service corps to make them even more responsive to OFW's needs.
Carefully collate data on which countries and firms are good employers, then prioritize deployment to countries which treat foreign workers fairly. Recruiters with bad reputation will be blacklisted.
As a medium-term goal, gradually change the nature of overseas eployment --- from domestic helpers and blue collar workers to professionals (accountants, lawyers, doctors, nurses, chefs, etc).
Are you an OFW? What are your thoughts on the candidates' platforms? Tell us in the comments section! – Rappler.com
Which candidate matches your stand on issues? Find out here.
Who won in the 2016 Philippine elections?
Check out the 2016 official election results through the link below:
Check out the 2016 unofficial election results for the national and local races through the links below
For live updates on the aftermath of the May 9 elections, check out our extensive
2016 Philippine elections
coverage!