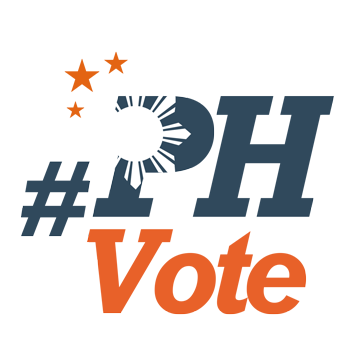 1
The Leader I Want: Leila De Lima's to-fix list for 2016

MANILA, Philippines – Leila de Lima had served as justice secretary for 5 years before she resigned in 2015 to run for senator in this year's elections. She chaired the Commission on Human Rights from 2008-2010.
With her background as an election lawyer, De Lima's platform centers on human rights, rule of law, and an anti-corruption campaign.
During her 5-year stint in the Department of Justice, she was involved in a number of high-profile cases including the pork barrel scam, the Mamasapano clash, and the illegal detention case against Iglesia ni Cristo officials.
Despite her admitted fear of politics, de Lima filed her Certificate of Candidacy on October 15, 2015, under the ruling Liberal Party.
When asked why she finally decided to join the Senate race, she said, "Kulang ang aking oras as justice secretary so itutuloy ko sa Senado (I didn't have enough time as justice secretary so I will continue it in the Senate)."
As part of Rappler #PHvote's "The Leader I Want" series, we look at De Lima's stand on key issues that the next batch of senators will have to address.
Justice
De Lima's main platform is justice without fear or favor.
Her brand of justice – one that follows the law – and her human rights advocacy had put her at odds with presidential aspirant Davao City Mayor Rodrigo Duterte, who is accused of using extrajudicial means to eliminate criminals. In January, she dismissed Duterte's anti-crime promise as "not feasible."
"I always see justice and human rights as standing together, as going side by side. We cannot talk about justice without human rights and human rights without justice; it's got to be always both," she said in Rappler Talk.
"Forget about attaining justice if you don't respect human rights," she added.
If elected, De Lima said she wants to update "obsolete provisions" in the Revised Penal Code to address new developments in human trafficking, drug trafficking, and cybercrime.
She also plans to push for the simplification of the criminal investigation process so that the guilty will be punished and the innocent, freed faster.
Corruption
De Lima said a "new offensive" is needed in fighting corruption, which is one of her advocacies.
If elected, De Lima said her priority would be to review laws on corruption.
"I'd like to take a very close look at the existing legal procedures and legal mechanisms on hidden wealth, how to make it more difficult for the plunderers to use, hide and conceal their ill-gotten wealth. That's what we lack. We have the forfeiture law, but how come it's still so difficult to freeze [assets]?" she said.
De Lima was involved in several high-profile cases against politicians tagged in the multi-billion peso pork barrel scam. But while 3 senators were indicted when she was at the helm of the justice department, De Lima had been criticized for the slow-pace of handling the cases and alleged "selective justice," or not prioritizing cases involving administration allies, which she had denied.
Social inequity
The Philippine Star quoted De Lima as saying that "poverty is the greatest injustice among Filipinos."
She also thinks that just like corruption, poverty cannot be totally eradicated, but through education, it can be reduced. She will push for free scholarship for farmers' children, if elected.
Climate change and disasters
When it comes to disasters, De Lima said in an Inquirer article that the PH-US Enhanced Defense Cooperation Agreement (EDCA) will help the country during disaster response, because of new equipment that the government will acquire.
EDCA is an executive agreement that gives US troops, planes and ships increased rotational presence in Philippine military bases, and allows Washington to build facilities to store fuel and equipment there.
Foreign policy
De Lima supports the strong strategic partnership of the United States and the Philippines, calling the Supreme Court's favorable ruling on EDCA as a "much needed boost" to the country's armed forces modernization. De Lima was a member of the Visiting Forces Agreement Commission.
On the Philippines' dispute with China in the West Philippine Sea (South China Sea), De Lima adheres to the Aquino administration's policy of resolving the matter through international law.
De Lima is part of the official delegation that represented the country at the oral arguments on the Philippines' case against China before the arbitral tribunal at The Hague, the Netherlands.
On her participation in the historic case, De Lima told the Inquirer, "I go to The Hague with my head held high, knowing that ours is a principled position based on the rule of international law and upholding of national sovereignty and dignity as a nation."
Peace in Mindanao
De Lima is in favor of the proposed Bangsamoro Basic Law, and defended the constitutionality of its provision on an autonomous justice system, among others.
"We have no doubt that the provisions of this draft law comply with the spirit of the Constitution," De Lima said in a GMA News report.
Before resigning as justice secretary, De Lima;s department investigated the Mamasapano case. The probe led to the filing of criminal charges against at least 90 individuals. No one has been convicted yet. – Rappler.com
Leila De Lima is among the senatorial candidates who will participate in Rappler's #TheLeaderIWant Senatorial Debates at the University of the Philippines School of Economics Auditorium in Quezon City on Friday, April 15, from 3 pm to 5:30 pm.
Who won in the 2016 Philippine elections?
Check out the 2016 official election results through the link below:
Check out the 2016 unofficial election results for the national and local races through the links below
For live updates on the aftermath of the May 9 elections, check out our extensive
2016 Philippine elections
coverage!