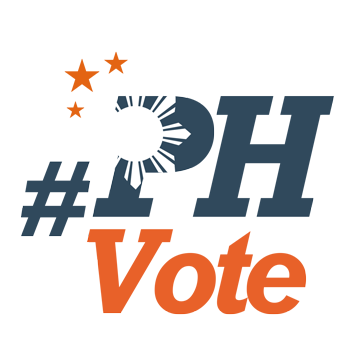 1
The Leader I Want: Jericho Petilla's to-fix list for 2016

MANILA, Philippines – Jericho Petilla served as the Department of Energy's secretary for two years before resigning in 2015.
In December 2013, two months after Super Typhoon Yolanda (Haiyan) hit the Visayas region, he submitted his resignation letter to President Benigno Aquino III, saying that he failed to fulfill his promise to restore electricity by Christmas Eve in all Yolanda-hit areas. Aquino refused to accept it.
As energy chief, he was able to improve power-generation investments and resolve the dispute between Korean firm Kepco and Metropolitan Waterworks and Sewerage System.
Before this, Petilla served as the governor of Leyte for 9 years from 2004 to 2013. He comes from the Loreto-Cari-Petilla clan, a well-entrenched political family in the province. (READ: Who is Jericho Petilla?)
In 2007, Petilla was supposed to run for senator under President Gloria Macapagal Arroyo's Team Unity ticket, but decided to back out a week after filing his candidacy.
Now that he has finally decided to run for senator, what are his plans to solve key issues affecting the country?
Running under the Liberal Party (LP), Petilla's top 3 priorities are health, education, and energy. (READ: #TheLeaderIWant: Jericho Petilla and power)
As part of Rappler #PHvote's "The Leader I Want" series, we look at Petilla's stand on key issues that the next batch of senators will have to address.
Energy
If elected, Petilla vows to solve the country's power issues, especially in Mindanao, where he vows that there will be an oversupply of electricity in the region.
"Once I get elected, they will have an oversupply. In fact, their problem in 2016, late, is going to be an oversupply. People in Mindanao understand that."
On the use of renewable energy, a Manila Bulletin article reported that Petilla will push for the construction of more renewable energy plants in the country once elected.
Corruption
Rappler reported in 2015 that the real reason behind Petilla's resignation was President Aquino's decision to appoint Geronimo Sta Ana as the 5th commissioner of the Energy Regulatory Commission (ERC). Sta Ana is linked to one of the country's biggest power players, the Aboitiz group.
The appointment didn't sit well with Petilla because it compromises the ERC, which determines whether or not power players colluded in jacking up electricity prices for millions of customers of the Manila Electric Company (Meralco), the Philippines' largest electricity distributor, in 2013.
Social inequity
Having an experience in the academe, Petilla will also prioritize education. He said said it's time for the country to do away with a traditional education system. "I think it's time to move into innovation, multimedia, for example," he said.
Health care is also among his priorities. "Bakit health? Kasi dito sa Pilipinas, 'pag nagkasakit ka, baon ka na sa utang isang sakit ka lang. Dalawang sakit, magnanakaw ka na." (Why health? Because in the Philippines, once you get sick, you'll be heavily indebted [even if you only got sick] once. You get sick a second time, you'll start stealing.)
Climate change and disasters
As energy chief, Petilla announced that, by 2020, about 23 coal-powered plants would be operational. Coal, and the use of other fossil fuels, is said to be contributing to the worsening climate change.
However, once elected, Petilla said he would push for the creation of more renewable energy plants in the country. Experts recommend the use of renewable energy source such as hydropower, geothermal, biomass, solar, wind and ocean, to avoid contributing more to the effects of climate change.
Foreign policy
According to a Philippine Star article, while it is unclear how much oil and gas reserves are in the West Philippine Sea, Petilla said that the Philippines should remain firm in its claim on the disputed territory.
The article quoted Petilla as saying that the "Aquino administration owes it to the future generation of Filipinos to pursue its territorial claim."
He added that China's reclamation efforts are affecting the country's bid for energy security.
Peace process in Mindanao
In an ABS-CBN article, Petilla is said to believe that while there are still a lot to improve in the proposed Bangsamoro Basic Law, it is already a "premise that we can work on, than going back to war."
In an article on his official website, Petilla said that the lack of peace in Mindanao is affecting the power industry in the country, citing recent bombings of transmission towers in some parts of Mindanao. – Rappler.com
Who won in the 2016 Philippine elections?
Check out the 2016 official election results through the link below:
Check out the 2016 unofficial election results for the national and local races through the links below
For live updates on the aftermath of the May 9 elections, check out our extensive
2016 Philippine elections
coverage!