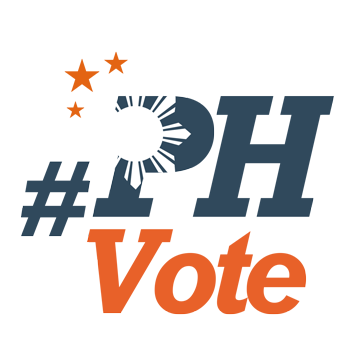 1
Baligod, Belgica, Kapunan, Petilla on why they should be elected senator

MANILA, Philippines – A mix of new names and seasoned political veterans will be fighting for 12 Senate seats in the May 9 elections.
For 3 Fridays in April, Rappler will be hosting a series of senatorial debates to help voters assess senatorial aspirants and make informed choices based on the candidates' platforms and promises.
For the first leg of the debate on Friday, April 8, at the AMA University, 4 candidates took the hot seat to answer questions on various pressing national issues, and to explain why they should be elected to the Senate.
Levi Baligod
Baligod was the former lawyer of whistleblowers Benhur Luy and Merlina Suñas in the controversial case against lawmakers implicated in the biggest corruption scandal in the country.
The pork barrel scam involved lawmakers and other public officials who supposedly connived with alleged mastermind Janet Lim Napoles to channel public funds into fake non-governmental organizations in exchange for kickbacks.
He was a co-complainant with the National Bureau of Investigation (NBI) in the plunder case against those involved in the scam.
For his first foray into the Senate, Baligod said he wants to continue the anti-corruption drive he started with his pork barrel scam cases, and continue the fight against thieves in government.
"Kaya ako tumatakbo ngayon ay naniniwala ako na hindi pa tapos ang trabaho (I am running now because I believe my job is not yet done)," he said, adding that aside from the pork barrel scam, he has since discovered other similar scams in the agriculture sector.
"Ginagawa ko ito para mabasag ang sense of impunity ng mga opisyal na magnakaw (I'm doing this to break the sense of impunity of thieving officials)," he added.
If elected to the Senate, Baligod said he wants to abolish the pork barrel system because it gives corrupt politicians an opportunity to steal public funds.
"Kailangang malutas ang suliranin natin sa corruption para mas lalong umangat ang bansa (The problem of corruption has to be solved so that our country can progress)," he said.
Baligod is also pushing for a review of other discretionary funds.
Greco Belgica
A pastor and former Manila councilor, Belgica is best known for filing petitions before the Supreme Court against the different forms of discretionary funds.
In 2013, he filed a petition seeking to strike down lawmakers' priority development assistance fund (PDAF), the President's Social Fund (PSF), and the Malampaya fund.
The High Court backed his petitions in September 2013 when it ruled that the PDAF was unconstitutional. The SC also stopped the release of Malampaya funds for non-energy projects and disallowed the use of the PSF for infrastructure development projects.
A year later, he won another victory in his petition against the government's pump-priming mechanism, the Disbursement Acceleration Program. The SC struck down two schemes under the spending program as unconstitutional.
Belgica is running for the Senate for the second time, now banking on an anti-corruption platform. He said that for change to happen, those involved in corrupt activities should be investigated and prosecuted.
But, he said, this won't happen if those involved in illegal activities are asked to carry out the investigation.
"Paano mag-iimbestiga kung ang taong dapat imbestigahan ay naghawak ng pork barrel (How can there be an investigation if the very people who shold be investigated handle the pork barrel)?" he asked
"It's better that we elect those who have not handled the pork barrel," he added in Filipino.
If elected, Belgica promised to investigate those involved in corrupt practices and the misuse of public funds.
Lorna Kapunan
"Kung gusto 'nyo manalo [ngayong election], bumili kayo ng ticket of hope – ako po 'yun (If you want to win this election, buy the ticket of hope – that's me," lawyer Lorna Kapunan said as she introduced herself to the students on Friday.
Kapunan is part of the Senate slate of presidential candidate Grace Poe and running mate Francis "Chiz" Escudero.
She has represented celebrities and controversial clients, including pork barrel queen Janet Lim-Napoles. She is more widely known for women's rights and family cases she has handled.
Kapunan is running under the political party Aksyon Demokratiko – the same vehicle for the presidential campaign of her friend and law firm partner, the late senator Raul Roco.
On Friday, she talked about her legislative agenda, and her desire to push for an honest government, opportunity for all, peace, and poverty reduction. Her platform also includes education and environment.
As she eyes a Senate seat, she said she will bring to the table 38 years of experience as a lawyer.
Jericho Petilla
Former energy secretary Jericho Petilla introduced himself on Friday as one of the few candidates in this election whose platform focuses on energy.
"Nababahala ako lahat nakikipaglaban [for] education, corruption, at health. Pero may isang importanteng bagay na walang gustong makipaglaban dahil complicated: enerhiya at kuryente," he said.
(I'm concerned because everyone's fighting for education, against corruption, and for health. But there's one important issue no one is fighting for because it's complicated: energy and electricity."
Petilla, who served as Leyte governor for 9 years before being appointed energy chief in 2012, is running under the ruling Liberal Party.
He comes from the Loreto-Cari-Petilla clan, a well-entrenched political family in Leyte. As energy chief, he was able to improve power generation investments and resolve the dispute between Korean firm Kepco and Metropolitan Waterworks and Sewerage System.
Aside from energy, Petilla said his top 3 priorities as senatorial candidate also include health and education.
Petilla on Friday said this country cannot move forward as long as electricity rates are very high. A way to reduce it, he said, is through legislation, and he vows to work on amending the Electric Power Industry Reform Act should he win in May. – Rappler.com
Who won in the 2016 Philippine elections?
Check out the 2016 official election results through the link below:
Check out the 2016 unofficial election results for the national and local races through the links below
For live updates on the aftermath of the May 9 elections, check out our extensive
2016 Philippine elections
coverage!