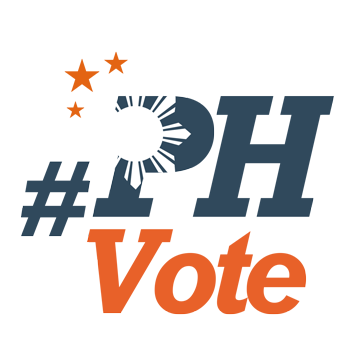 1
'Politically-motivated' killings aplenty before PH elections – CHR

MANILA, Philippines – From June 2015 to March 2016, there have been 49 instances of "politically-motivated" killings, assaults, and harassments in the country, the Commission on Human Rights (CHR) reported on Friday, April 8.
Meanwhile, 11 election-related "frustrated and attempted homicide" charges were reported since January, with most cases coming from Northern Mindanao.
These reports, however, are yet to be validated and fully investigated before "they are decided to be ripe for filing of criminal charges," according to CHR.
Incidents of loose firearms and presence of private armed groups were also recorded in Zamboanga del Sur, Basilan, Sulu,Tawi-tawi, Zamboanga City, and CARAGA.
Despite the election gun ban, 23 people have been killed or wounded by gunshots, CHR said.
Here is the breakdown of the incidents:
Election-related violence documented by CHR
from June 2015 to March 2016

Region

Area

Number of victims

Zamboanga Peninsula
Zamboanga Sibugay
9
ARMM
Basilan, Lanao del Sur, Tawi-tawi
8
Northern Mindanao
Misamis Occidental
7
Calabarzon
Batangas, Laguna
5
Eastern Visayas
Samar
5
MIMAROPA
Palawan
3
NCR
Antipolo City, Malabon City
3
Bicol region
Masbate
2
Western Visayas
Negros Occidental
2
Central Visayas
Cebu
2
CARAGA
Surigao del Norte
2
Central Luzon
Nueva Ecija
1
Hot spots
The report is a product of "Bantay Karapatan sa Halalan" (BKH), a CHR project in partnership with various poll watchdogs and human rights groups.
The CHR has also partenered with the Commission on Elections (Comelec) to ensure the reporting of all election-related human rights violations, as well as the prosecution of those liable.
The BKH focused on the following areas which have been considered as election hot spots in the past:
NCR: Manila, Makati, Caloocan
CAR: Abra
Region 1: Pangasinan
Region 2: Cagayan
Region 3: Zambales
Region 4: Quezon, Palawan
Region 5: Sorsogon, Masbate
Region 6: Antique (Semirara Island), Iloilo
Region 7: Cebu
Region 8: Calbayog, Tacloban
Region 9: Zamboanga del Sur
Region 10: Iligan, Marawi
Region 11: Compostela Valley
Region 12: Koronadal
CARAGA: Agusan del Norte
ARMM: Maguindanao
Such areas were identified as hot spots due to their "frequency and degree of election-related human rights violations."
Election, violations
The BKH found that there are "considerable number of areas" where candidates are running unopposed. Such candidates are mostly incumbent officials or come from families of the incumbent.
"This incident lessens the opportunity for the voters to choose their rightful leaders," the BKH reported.
Another issue of concern is the fact that "a significant number" of Filipinos who cannot vote because they were unable to register their biometric information with the Comelec.
They mostly belong to vulnerable groups such as indigenous peoples, persons with disabilities, and senior citizens. Many of them come from parts of Luzon.
The BKH also found cases of harassments committed by non-state armed groups, mostly rooted in political rivalries, across the central and Southern parts of Luzon.
"These include incidents of extortion by those requiring permits to campaign,to win in some parts where non-state armed groups are present," the BKH revealed.
Meanwhile, in the National Capital Region (NCR), some candidates practice "negative campaigning," which focuses on gossip and weakens voter education.
"In the long term, this practice may lead voters and potentially good politicians to be disillusioned," the CHR said.
Such violations are directed at incumbent officials, candidates, and supporters. Perpetrators include unknown assailants, rivals, and opposition groups.
The CHR is calling for an in-depth investigation to verify the findings of the BKH report.
"There is a challenge in determining exact statistics as news blackouts from the regions are happening," according to complaints filed at the BKH operation center.
Vote buying
Across most regions, the CHR has observed "systematic" vote buying not only in the past, but also in this year's elections. (READ: Different forms of vote buying)
"Voters are sometimes forced to accept money just so they will not be identified as belonging to or supporting the opposing candidate," the CHR found.
Interestingly, when candidatese are unopposed, there will be less money distributed among communities. During elections, they only distribute food. (READ: Report vote buying)
Some witnesses, the CRH stressed, are afraid to report vote buying because they fear what candidates might do in return. Others refuse to speak out because they themselves have sold their votes. – Rappler.com
To volunteer or to learn more on what you can do, you can reach the Commission on Human Rights through the BKH program at (02) 294-8704, on Facebook, or visit the BKH operations center at the CHR central office.
Know of any election-related wrongdoings? Use the #PHVoteWatch map to report vote buying and vote selling, campaign finance anomalies, election-related violence, campaign violations, technical glitches, and other problems observed among communities.
Together, let's each find #TheLeaderIWant and agree on who we want. To volunteer for any of these efforts, email us through move.ph@rappler.com.
Who won in the 2016 Philippine elections?
Check out the 2016 official election results through the link below:
Check out the 2016 unofficial election results for the national and local races through the links below
For live updates on the aftermath of the May 9 elections, check out our extensive
2016 Philippine elections
coverage!