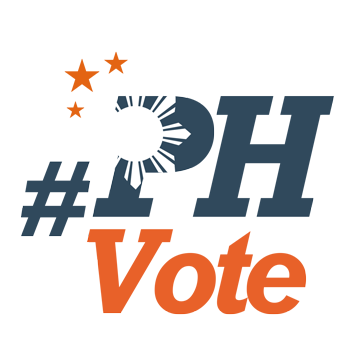 1
Belgica: Lower income tax rate to 10%, scrap VAT

MANILA, Philippines – Senatorial candidate Greco Belgica on Friday, April 8, pushed for the adoption of a 10% flat taxation rate, saying this would provide Filipinos with more money to spend on their own needs – rendering the need for free social services unnecessary.
The former Manila councilor added that it would be better to put the money in the hands of the Filipino public instead of in the government, where the funds may be subject to misuse and theft.

"Mas mahalaga na ang pera, hawak ng tao kaysa sa gobyerno at gagawing pork barrel ng pulitiko," he said during the Rappler senatorial debate at the AMA University in Quezon City.
(It's more important that the money is in the people's hands instead of with the government and would be turned into pork barrel by politicians.)
He added that if the people have more money, there will be no need for free services because citizens will be able to afford the hospital services they want and go to their preferred schools, among others.
Belgica earlier said that imposing a flat tax rate would be more faithful to the constitutional mandate of an "equitable" taxation system and simplify the tax collection process.
In Belgica's proposal, all individuals will be taxed 10% of their income, and other taxes – including the 12% value added tax (VAT) – would be scrapped.
He said that the prices of consumer goods will go down because VAT would be scrapped.
Responding to Belgica's proposal, senatorial candidate and former energy secretary Jericho Petilla said that he agreed that tax reform is needed, but said that the 10% flat rate proposal should be studied further.
Petilla pointed out that the current tax rates have not changed for nearly 10 years.
The question on taxes has surfaced as an electoral issue in recent months, with the 6 candidates vying for the presidency offering their own takes.
Vice President Jejomar Binay has promised to exempt those earning P30,000 and below from paying taxes, while Davao City Mayor Rodrigo Duterte put the cap on those earning P20,000 below.
Senators Grace Poe and Miriam Defensor Santiago, meanwhile, said they backed proposals to lower personal and corporate tax rates.
Administration candidate Manuel Roxas II said he was open to reviewing the tax code, but said this should be discussed away from the heat of the elections.
The Aquino government does not back calls to lower income tax rates, saying social services and government programs would stand to suffer.
But Belgica believes that imposing the flat tax rate won't affect government revenues. He also pointed out that millions of public funds are lost to corruption. – Rappler.com
Who won in the 2016 Philippine elections?
Check out the 2016 official election results through the link below:
Check out the 2016 unofficial election results for the national and local races through the links below
For live updates on the aftermath of the May 9 elections, check out our extensive
2016 Philippine elections
coverage!