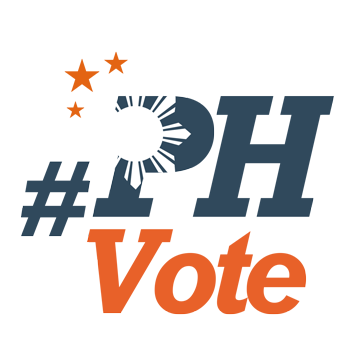 1
Duterte's dream legacy: 3 major train lines across PH

MANILA, Philippines – Presidential candidate Rodrigo Duterte says he will be happy with his 6 years in power if he could manage to build for the Philippines 3 major train systems: the Mindanao railway, Manila-Bicol railway, and Manila-Batangas railway.
Speaking to members of the tourism industry in Pasay City on Friday, April 8, he said one way to finance such an ambitious dream is to strike a deal with China, with which the Philippines is locked in a maritime dispute.
He previously said he is open to joint exploration of the West Philippine Sea, which is rumored to have deposits of oil.
"If I do not have the money to put up the capital to build equipment [to extract the oil], I will just wait for my royalty or my share of the oil. Just build me a train around Mindanao, a railway, and a railway from Manila to Bicol and Manila to Batangas, to the tip, I'd be happy. My 6 years, tapos na ako (I'm done) if that is the only [thing] I can get from this," he said.
China has built train systems for other countries like Nairobi in Africa and is building its first train in the United States, one that would link Los Angeles and Las Vegas.

High-speed train to Clark Airport
Duterte said that if the international arbitration case currently being pursued by the Philippines against China does not pan out, he would rather go on one-on-one talks with China than go to war.
"You think that I'd waste the lives of our Filipino soldiers for the shitting issue of jurisdiction?" he asked.
Building a Mindanao railway system will be among Duterte's priorities if elected, he has said previously. (READ: Duterte, Cayetano platform focuses on crime, economy)
Trains would spur development in other regions and at the same time, decongest Metro Manila.
"How can you promote tourism when the traffic is even more horrendous? That is where our problem is. Remember that the ferrying of goods and services in any country, it's always the fastest and the cheapest, and the safest," he said.
Duterte also spoke of the need for a high-speed train from Clark Airport in Pampanga to Manila. Only with such a train can the airport be fully utilized, allowing the decongestion of the overloaded Ninoy Aquino International Airport.
"When you talk of development in Pampanga, convert it into a facility for regular flights, we have to build a high-speed train for the commuters because if you do not have the train you cannot transfer the people and nobody would take the flights there coming to Manila," he said.
Safety of tourists 'guaranteed'
Aside from easing traffic, Duterte promised the tourism industry that he could guarantee safety of all, including tourists.
"Ako, if I'm there, I can assure you first of one thing: safety. Hindi lang sa turista (Not just for tourists), for everybody," he said.
One thing stopping the Philippine tourism industry from taking flight are the security threats in the country, particularly in Mindanao, where kidnapping of tourists has become a "cottage industry", he said. (READ: Abu Sayyaf demands billions for foreign hostages)
"If we have several resorts there and we give the guarantee that everybody can go anywhere in the scenic spots in our country, we have to assure them of their safety. And the Philippines is really not known for that anymore," he said.
Several countries, including the United States, Canada, and South Korea have issued warnings against travel to the Philippines because of the threat of kidnappings, particularly in Mindanao. – Rappler.com
Who won in the 2016 Philippine elections?
Check out the 2016 official election results through the link below:
Check out the 2016 unofficial election results for the national and local races through the links below
For live updates on the aftermath of the May 9 elections, check out our extensive
2016 Philippine elections
coverage!