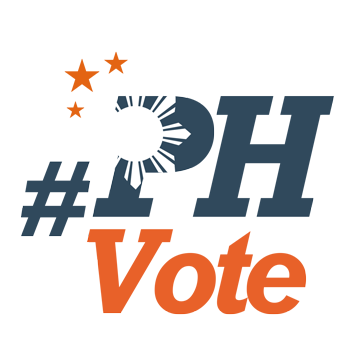 1
Comelec prints 56.77M ballots in record speed

MANILA, Philippines – Exactly a month before the May 9 polls, the Commission on Elections (Comelec) on Saturday, April 9, announced it has printed all of the needed 56.77 million ballots in record speed.
The Comelec had targeted to finish ballot printing at the National Printing Office (NPO) in Quezon City by April 25. This means the poll body is more than two weeks ahead of schedule.
In a rare news conference set on a weekend, Comelec Chairman Andres Bautista said this is the fastest ballot-printing process since the Philippines began automated national elections in 2010.
He also said this is the biggest number of ballots printed in Philippine history – a total of 56,772,230.
"May agam-agam noong umpisa dahil medyo na-delay tayo sa ating pag-uumpisa ng pag-iimprenta – February 18 na. Pero nakita 'nyo naman, kahit papa'no, mabilis pa nating naimprenta dahil nga nareformat natin 'yung ballot at naging mas maiksi," Bautista said Saturday.
(There was uncertainty at the start because we had been delayed in starting to print – February 18. But as you can see now, in a way, printing became faster because we reformatted the ballot and it became shorter.)
Bautista explained that the Comelec designed this year's ballots to be "around 5 to 7 inches shorter than the ballots used in 2010 and 2013."
He noted, too, that the printing of ballots ran for 81 days in 2010, and 57 days in 2013.
This year, ballot printing was done in 49 days, "even if the number of ballots was more."
1% of ballots spoiled
Now that the ballots have been printed, the next step is to test if these ballots will work with vote-counting machines from technology provider Smartmatic.
This step, called verification, aims "to ensure that the ballots will be read and votes will be counted," the poll body said.
The Comelec said 77.39% of printed ballots have been verified as of 6 pm on Friday, April 8.
The verification of all ballots is set to be finished on April 25.
At the same time, the Comelec has quarantined 759,923 ballots as of Friday "for various defects" such as being wrongly cut, incomplete, oversized, or smudged. Of this number, 730,923 ballots have been reprinted.
The spoiled ballots make up "a little over 1% of the total number of printed ballots."
The Comelec said that "as a security measure, spoiled ballots are shredded and shall only be disposed of" after the May 9 elections.
Ballot printing had earlier been delayed at least 3 times. This was caused, among other things, by a case filed by presidential bet Senator Grace Poe against the Comelec before the Supreme Court (SC), which derailed the Comelec from finalizing its list of candidates.
The SC ruled with finality on Saturday that Poe, a survey front-runner, can run for president.
The good news about ballot printing comes as the Comelec faces other problems, such as the need for enough thermal paper to print voting receipts on election day. – Rappler.com
Who won in the 2016 Philippine elections?
Check out the 2016 official election results through the link below:
Check out the 2016 unofficial election results for the national and local races through the links below
For live updates on the aftermath of the May 9 elections, check out our extensive
2016 Philippine elections
coverage!