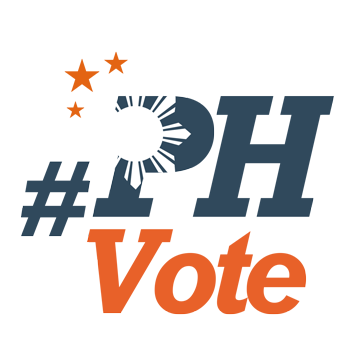 1
Brother of LP's Governor Mangudadatu supports Duterte

MAGUINDANAO, Philippines – The governor of Maguindanao, Esmael "Toto" Mangudadatu, may be provincial chapter chairman of the ruling Liberal Party but his brother, a former mayor, supports Rodrigo Duterte's candidacy for president.
Ibrahim "Jong" Mangudadatu, the former mayor of Buluan in Maguindanao, was on stage with the Mindanaoan presidential candidate on Saturday, April 9, raising his fist as Duterte shouted "Mabuhay ang Moro! (Long live the Moro people!)" to a crowd of enthusiastic supporters.
"Siya lang ang may malasakit sa amin (only he has compassion for us)," said Mangudadatu when asked why he is supporting Duterte.
Personal ties also bind the two politicians.
"Since mga bata pa kami noon, maliit pa kami, family friends na ang Duterte saka Mangudadatu (Since we were kids, when we were little, the Duterte and Mangudadatu families were friends)," he told Rappler.
In fact, he said many people ask him why he is the only one in his family openly supporting Duterte.
"Syempre, 'yung mga iba LP [Liberal Party] 'yan, alam mo naman, gobyerno natin ngayon (Of course, the others are LP, you know how our government is)," he said.
Crowd in Maguindanao goes wild as Duterte arrives here in Maguindanao. They were waiting for 3 hours. #PHVote pic.twitter.com/5m2NYpuxYX

— Pia Ranada (@piaranada) April 9, 2016
The Mangudadatus are a well-entrenched family in Maguindanao, the most vote-rich province in the Autonomous Region of Muslim Mindanao (ARMM).
Governor Mangudadatu, as an LP member, supports the candidacy of former Interior Secretary Manuel "Mar" Roxas II. More than 30 out of Maguindanao's 36 members belong to the ruling party.
Governor Mangudadatu was also the target of the 2009 Maguindanao massacre in which 58 individuals, including 32 journalists, were killed. (READ: 6 updates on the Maguindanao massacre's 6th year)
The Ampatuans, a rival family of the Mangudadatus in politics, are suspected of orchestrating the massacre to sabotage Toto Mangudadatu's gubernatorial candidacy.
Members of the Ampatuan clan recently endorsed the presidential bid of Vice President Jejomar Binay.
A president 'for the Moro people'
Despite lacking the support of Maguindanao local officials, Duterte was enthusiastically greeted by a crowd of hundreds in Buluan.
He had two messages for the audience: the Aquino administration has failed ARMM, and he, Duterte, is the only candidate who cares for the Moro people.
His prime example of Aquino's failure is the non-passage of the Bangsamoro Basic Law (BBL) despite the president certifying it as urgent legislation.
"Pinangakuan nila ang Bangsamoro ng BBL. Sinasabi ko na noon, duda ako diyan. Idri-dribble lang nila. Totoo nga. Dumating ang panahon na matatapos na lang ang administrasyon ni Aquino, walang BBL na lumabas. Ngayon, napahiya tayo," he said to cheers and applause.
(They promised us the BBL. I said before that I was skeptical about it. They will only dribble it. And it's true. The end of the Aquino administration is at hand and no BBL has been passed. We just embarrassed ourselves.)
Duterte's alternative is federalism, the creation of more autonomous states that would be further empowered by their ability to keep 60% to 70% of their income instead of depending on the national government to give them their budget.
In his version of federalism, Duterte said the content of the BBL would be preserved and adopted within the federal arrangement.
"Kung ano 'yang nakalagay diyan sa BBL, huwag na natin galawin. Mag federal tayo para mabigyan natin ang ating kababayan sa ibang lugar," he said.
(Whatever is in the BBL, let us not touch it anymore. Let's go federal so we can also give chances to our fellow Filipinos in other regions.)
ARMM is one of the poorest and most troubled regions in the entire country. The presence of rebels and private armies have made the region unstable and have crippled the economy.
In January 2015, the province was again rocked by the Mamasapano massacre, a deadly clash between police forces and Moro rebels during an operation to hunt for terrorists.
Duterte believes federalism will "correct the historical injustice" perceived by Moro rebels and will thus supposedly bring peace to Mindanao.
ARMM is key for Duterte at this point in the campaign. A recent voters' preference survey showed a 10 percentage-point dip in support for him in the region while rivals Roxas and Binay gained. – Rappler.com
Who won in the 2016 Philippine elections?
Check out the 2016 official election results through the link below:
Check out the 2016 unofficial election results for the national and local races through the links below
For live updates on the aftermath of the May 9 elections, check out our extensive
2016 Philippine elections
coverage!