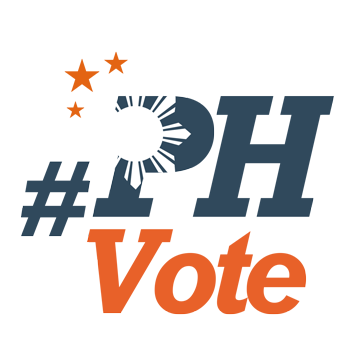 1
Poe appeals to Pinoys in US: 'Become dual citizens'

MANILA, Philippines (UPDATED) – Presidential bet Grace Poe appealed to Filipinos working and living in the United States to become citizens of both countries, just like her and her family.
In a video message entitled "Grace Poe to Overseas 'Fighting' Filipinos" published on Friday, April 8, a day before the start of the month-long overseas absentee voting, Poe urged Filipino-turned-American citizens to "exercise their birth right."
"I encourage the more than 4 million of you living and working in the United States to apply for dual citizenship. I appeal to all of you to exercise your birth right and become dual citizens because the Philippines is still your home," Poe said.
"The advantages, I assure you, are substantial, including regaining the right to vote and to own property in the Philippines," she added.
Poe's foreign citizenship was questioned in various bodies. The Supreme Court ultimately decided that the senator can run for president, as she is a natural-born Filipino and has met the 10-year residency requirement.
Poe was found abandoned in a church in Jaro, Iloilo in 1968. She was later on adopted by movie stars Susan Roces and Fernando Poe Jr.
In 1991, after graduating from Boston College, Poe married Teodoro Misael Daniel "Neil" Vera Llamanzares, who was a citizen of both the US and the Philippines since birth. Poe herself became a full-fledged American citizen in 2001. (READ: TIMELINE: Grace Poe's citizenship, residency)
In 2006, Poe and her 3 children availed of Republic Act 9225 or the Citizenship Retention and Reacquisition Act, allowing them to reacquire their natural-born Filipino status; thus, becoming dual citizens of the US and the Philippines.
She then renounced her US citizenship before a notary public in Pasig City, a day before she took oath as chairperson of the Movie and Television Review and Classification Board (MTRCB).
Her family's citizenship is also being questioned, with some critics saying it will be "bad" for a First Gentleman to have divided loyalty if Poe wins.
Poe earlier vowed her husband – a former US Air Force serviceman – would renounce his foreign citizenship but no further details were provided.
The senator has related her life story to millions of OFWs, saying she knows their plight, having worked and lived abroad herself.
In the same video, the presidential bet presented her platforms and urged OFWs to vote for someone with "untainted leadership" and who fights for Filipinos' rights.
"Muli (again), I am proud to have been one of you who have lived away from the country but who continues to love the Philippines," Poe said. – Rappler.com
Who won in the 2016 Philippine elections?
Check out the 2016 official election results through the link below:
Check out the 2016 unofficial election results for the national and local races through the links below
For live updates on the aftermath of the May 9 elections, check out our extensive
2016 Philippine elections
coverage!