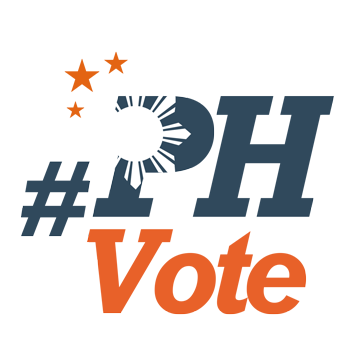 1
Rappler editors' pick: Cayetano wins VP debate

MANILA, Philippines (UPDATED) – Rappler editors named Senator Alan Peter Cayetano the overall winner at the Vice Presidential debates held Sunday, April 10 at the University of Santo Tomas. (LIVE: PiliPinas 2016 - Vice Presidential Debate)
He was most consistent in talking about his and presidential candidate Rodrigo Duterte's platforms, continually bringing up the tandem's promise to eradicate crime in 3-6 months. Their message of political will and leadership was clear. (READ: Pilipinas 2016: What will define VP bets' governance?)
Netizens, on the other hand, chose Leni Robredo as the overall winner of the debate. (READ: Who was overall winner of VP debate? Netizens choose Robredo)
A big issue in this race is the rise of Ferdinand Marcos Jr, son and namesake of the late dictator, in the surveys. He is now tied with Escudero for the top spot.
Sunday's debate put Marcos on the spotlight, and Cayetano's early attacks put him on the defensive.
In heated exchanges with Marcos, Cayetano was able to cite specific figures on the Marcos ill-gotten wealth, countering Marcos' arguments that these numbers were unsubstantiated. He positioned key moments in his political career as consistent reminders of what he says is his fight against corruption.
Significantly, when Marcos tried to hit what must be one of the glaring questions surrounding the Duterte-Cayetano campaign – by noting that Duterte previously said he would give Marcos the presidency should he fail to eradicate crime in the given time period – Cayetano was able to turn this around by saying Duterte said this in a "playful" way.
He spun this as a lack of desire on his part to become president – that whether or not people voted for him, he believed in Duterte. (READ: 'Love triangle' not over? Cayetano, Marcos fight over Duterte)
Inconsistencies
Still, Cayetano was selected winner despite a few glaring inconsistencies.
He did hit political families in government (Cojuangco, Aquino, Marcos, among others), despite being from one himself. His father was senator, he and sister Pia are sitting as senators together, at the same time his wife is mayor of Taguig while his brother Lino is congressman.
Cayetano said, talking about injustice of fund collection in the Philippines: "Nagpapagawa ang gobyerno ng kalsada, pero hindi pinagbabayad ang mga may kotseng gumagamit ng kalsada. Pero bakit ang mga magsasaka, pinagbabayad ng irrigation fee?"

In fact, there's a road user's tax. It's a little-known fund that the Arroyo administration used for her 2004 campaign.
Let's take a look back on some of the candidates' key positions throughout the rounds:
On corruption
For the first question, candidates were asked, "How can you ensure that you will fight corruption, especially to those [candidates] who have been accused or linked to this problem?"
Escudero spoke about championing the Freedom of Information bill. He said that whether friend or enemy, those found guilty will have to be held accountable, reiterating that he and standard-bearer Grace Poe were committed to fighting corruption. He said that discretion was a key to corruption – but asked later about being a beneficiary of pork barrel, he said that this was not an issue.
In broad strokes, Honasan spoke about empowering local government units, and empowering platforms, and stressed the need for leaders to be elected based on their issues tackled, not personalities.
Robredo spoke about the following: accountability, transparency of govt transactions, people participation in government as key to fighting corrpution. She gave concrete examples of her own involvement in this throughout her political career, describing differences between the House's FOI bill and the Senates, indicating that the House bill was more transparent as it was not demand-driven (Escudero hit this later on.)
Trillanes spoke about the need to raise salaries in government, coming up with an anti-corruption agency under the executive department, in order to fight corrpution.
Marcos said that the "corrosive influence of corruption is clear," and that it was a hindrance to progress. He categorically said that his record was clean and that the fight against corruption should not be politicized.
But Cayetano hit back at Marcos, who has faced his own corruption charges in relation to the Napoles scandal, and continues to face allegations that his family, starting from the presidency of his father Ferdinand Marcos, stole staggering amounts of the Philippines' money. Marcos questioned Cayetano's numbers, although he held firm, citing figures from the Presidential Commission on Good Government.


Cayetano positioned moments in his own political career as part of his fight against corruption – his involvement in EDSA 1 and 2, as well as the corruption charges against Vice President Binay.
On graft and corruption
Here, candidates were asked about what they felt was the most appropriate penalty for graft and corruption. The question was originally intended for Cayetano.
Cayetano answered that was most important was "not the penalty, it's the certainty that you will be caught, you will be punished."

The tension between Marcos and Cayetano continued as the former critized Cayetano's statements that the way to get into power is by stealing. Cayetano clarified (with a jibe against Marcos) that he was being sarcastic.
Cayetano hit Marcos' attendance record when it comes to cases regarding corruption – which Marcos said was a move to avoid participating in endless politicking. Trillanes agreed with Cayetano with regard to the need to participate in corruption probes, particularly when it came to Binay.

Trillanes also emphasized the need for a sphere of punishments when it comes to graft and corruption.
On judicial systems and economic growth
Candidates were asked: What can be done to improve judicial system of PH? The next question was about how candidates planned to continue economic growth.
Trillanes spoke about the need to enable mechanisms for an internal ombudsman to police ranks, as well as the creation marshall service to allow key decision makers security.
Honasan reiterated his points in broad strokes, saying that economic gowth required long-term thinking, the reinforcement of a functioning political party system, and clear priorities in the national agenda.
Robredo pointed out the urgency of improving ease of doing business in the Philippines, but noting it was important to make sure judicial appointments would not be politicized any longer. Later, she mentioned the need for the inclusive growth to be felt by all of the country's citizens, something Marcos and Escudero echoed.
How to keep political dynasties in check?
Honasan cautioned against making rash decisions and learning more about their impacton society; Robredo later named a study regarding this. Trillanes said it was important to keep the basis not only on one's name, but on whether or not they are corrupt. He hit Escudero's transparency, asking why he did not note his mother was congresswoman of Sorsogon. Escudero replied that he has not automatically supported relatives in a race, and that the context of the question was about his father.
Bongbong Marcos faced more questions about his political family and Marcos ill-gotten wealth in this round, but he said that it was important to put the surnames aside and focus on the politician's track record, then citing his involvement against political dynasties. Robredo did the same.
Cayetano reiterated the need for political will and leadership, while conceding that he did not know right now the answer to keep this in check.
Later, Robredo asked Escudero and Marcos why they did not support increased sin tax. Escudero and Marcos said they did not support more taxes that would be detrimental for the poor – although Robredo said that the tax was for makers of cigarettes and liquor.
Read more here. (VP bets want to pass anti-dynasty law)
This round placed Bongbong Marcos in the spotlight. He was asked categorically, whether he acknowledeged that human rights abuses were committed in the Marcos presidency and whether he was willing to apologize for his father in that regard.
To this, he said: "I certainly acknowledge every human rights abuse in every administration. I think it is necessary that we do so or else we are to repeat the mistakes and abuses of the past." (READ: Marcos on human rights abuses: I can only apologize for myself)
"I will apologize for any wrongdoing I may have done, that I may have caused. I can apologize for myself, not for anyone else," he said.
Robredo said she let him go on the apology issue, but insisted the Marcos family return the ill-gotten wealth that is supposedly with them.
Marcos responded by denying possession of these billions of pesos: "I cannot give what I do not have." He added that no court has issued any order to him to give back any money to the government. He also said that the delay was caused by the government, which Robredo defended by saying that the root cause of delay was that the Marcos family has yet to give back the funds.
Cayetano vs Marcos over human rights

Senator Alan Peter Cayetano to Senator Bongbong Marcos: Kung ako nagsisinungaling... mag-wiwithdraw ako. Pero pag ikaw ang mali, hindi lang mag-wiwithdraw, isauli mo ang pera sa tao #PHVote #PiliPinasDebate2016 Follow the debates here: www.rappler.com/phvotedebates

Posted by Rappler on Sunday, April 10, 2016
In general, candidates agreed that moving some key establishments out of metro Manila would help decongest the city, and that fixing the railway system would be key to solving the traffic problem.
In a yes-no question, all candidates answered that they would hold networks accountable for under-delivering on Internet speed. (Read more on what they said about connectivity here.)
Peace in Mindanao
Candidates were also asked, "How do you propose to achieve long lasting peace in Mindanao?"
In this round, candidates had differing ideas and positioned their arguments in light of their own platforms.
Marcos talked about why he did not support the current Bangsamoro Basic Law (BBL), and raised his substitute bill, which he said consulted a wider group and was more inclusive. He said that peace with Muslim countrymen was critical to keeping the ISIS threat at bay.
Trillanes spoke about the need to go back to the negotiating table and talked about more constitutional and security provisions that should be added to the BBL. He said he also supported more autonomy in some regions of Mindanao.
While repeating that he did not wish to negotiate with terrorists, Escudero said that poverty was the root of rebellion and that it was important to focus on these issues as well, saying it was important to put your money where your mouth is. (READ: Chiz: Gov't should not negotiate with Abu Sayyaf, terrorists)
Cayetano took the opportunity to highlight his time spent in Mindanao, saying that federalism was a key to solving problems in Mindanao. Poverty and historical injustice, he said, should also be addressed.
Crime
Asked about the Duterte-Cayetano promise to address crime in 3-6 months, Cayetano reiterated the need for modern crime-fighting methods, alongside what has been the key proposition in their campaign – political will. (READ: 'Certainty of arrest' will stop corruption – Cayetano)
Trillanes was asked to speak about earlier comments he made that a Duterte presidency would be a "disaster." He said it was important to keep realistic expectations, and said that crime in Davao itself, Duterte's own backyard, had not been completely eliminated.
Foreign policy
Asked their thoughts on the Philippines' maritime conflict with China, Robredo said that peaceful arbitration was the way to go, although the country should be starting to modernize the military while waiting for a decision. A leadership role in organizing our case in alignment with other nations with a similar stance was also important.
Trillanes gave a similar answer, although he also said it was important to not have the relationship with China become too hostile as there were other aspects to consider as well.
Both Marcos and Escudero, when asked what they would say to the new US president, emphasized that the Philippines would be looking after its own interests first and foremost.
They also commented on the current presidential candidates in the US:
Criteria
Rappler editors judged the winner based on the following criteria:
Truthfulness (values, consistency)
Overall impact (vision, leadership, ability to articulate thoughts)
Knowledge/facts on file
The event was organized by the Commission on Elections (Comelec) and its media partners. CNN Philippines and Business Mirror organized this event.
Check out real-time updates on Rappler's live blog for the PiliPinas 2016 Vice Presidential Debate. – Rappler.com
For more on the vice presidential candidates, check out each one's to-fix list below:
Who won in the 2016 Philippine elections?
Check out the 2016 official election results through the link below:
Check out the 2016 unofficial election results for the national and local races through the links below
For live updates on the aftermath of the May 9 elections, check out our extensive
2016 Philippine elections
coverage!