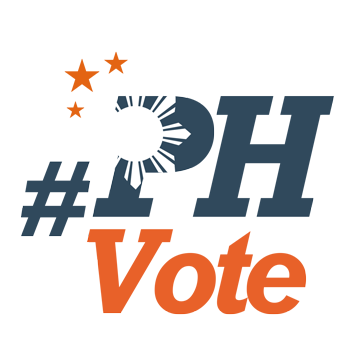 1
Only 1/5 of VP debate are TV ads

MANILA, Philippines – Like in the last two 2016 presidential debates, over a hundred television ads played during the only vice presidential debate at the University of Santo Tomas (UST) in Manila on Sunday, April 10.
But, compared to previous debates, the commercial breaks in the 3-hour VP debate took a smaller share – only around 1/5 – of the entire broadcast.
Rappler counted 109 ad placements during the VP debate aired by CNN Philippines.
This was slightly more than what was recorded during the second presidential debate in Cebu City on March 20. Hosted by TV5, it featured 107 TV ads – including political ads, as corrected by Rappler in a previous report.
So far, the first presidential debate, aired live from Cagayan de Oro City (CDO) by GMA-7 on February 21, has the most commercials, at 117, according to a report by Mindanews.
The TV ads during Sunday's VP debate played across 7 commercial breaks, each exactly 6 minutes long, for a combined 42 minutes. This was only 21% of the 200-minute CNN broadcast, which started at 5 pm and ended at 8:20 pm.
During the Cebu presidential debate, 26% of the 160-minute TV5 broadcast, or 41 minutes and 37 seconds, went to commercials.
Both are below the 35.6% share (48 minutes) for TV ads of the 135-minute Cagayan de Oro presidential debate during the GMA-7 broadcast, according to Mindanews.
More pol ads by nat'l bets
However, the VP debate had more political ads versus the previous presidential debates.
Rappler counted a total of 24 TV ads paid for by national candidates, with a total airtime of 8 minutes and 45 seconds.
Mindanews reported that only 12 political ads aired during the first presidential debate in CDO. Meanwhile, Rappler counted 15 TV ads during the 2nd debate in Cebu.
At the VP debate on Sunday, 2 of 6 vice presidential candidates on stage had political ads: Francis "Chiz" Escudero and Ma. Leonor "Leni" Robredo.
Two 15-second paid ads featured Escudero. Meanwhile, 2 15-second ads and 3 30-second ads promoted Robredo.
President Benigno Aquino III endorsed the Liberal Party ticket – standard-bearer Manuel "Mar" Roxas II and Robredo – in two of the 30-second commercials, while actress and the President's sister Kris Aquino endorsed Robredo in one of the 15-second ads.
The other 17 were political ads by 8 senatorial candidates:
Walden Bello - 3 30-second ads

Teofisto "TG" Guingona III - 3 15-second ads
Leila de Lima - 3 15-second ads

Francis Tolentino - 2 30-second ads

Miguel Zubiri - 2 30-second ads

Martin Romualdez - 2 15-second ads

Ralph Recto - 1 30-second ad

Francis Pangilinan - 1 15-second ad
Four 30-second spots by the Commission on Elections (Comelec) also aired during commercial breaks. These ads showed viewers how to vote on election day, May 9.
Two 'Pride' detergent ads likewise played near the end of the VP debate. Each 30 seconds long, the ads by ACS Manufacturing Corporation seemingly allude to opponents of presidential bet Roxas. (EXPLAINER: Can Comelec regulate 'Pride' ad that attacks Roxas rivals?)
The 3rd and last leg of the Comelec-organized presidential debate will take place on April 24 at the University of Pangasinan, with ABS-CBN and the Manila Bulletin as media partners. – Rappler.com
Who won in the 2016 Philippine elections?
Check out the 2016 official election results through the link below:
Check out the 2016 unofficial election results for the national and local races through the links below
For live updates on the aftermath of the May 9 elections, check out our extensive
2016 Philippine elections
coverage!