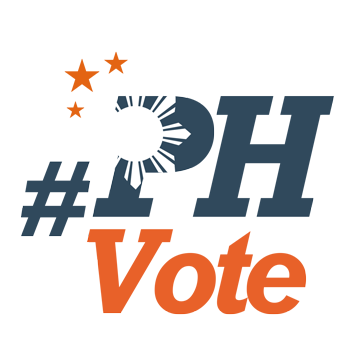 1
Candidates gang up on Bongbong Marcos in VP debate

MANILA, Philippines – Leading vice presidential candidate Ferdinand Marcos Jr became the center of tirades during the vice presidential debate on Sunday, April 10.
Being the son and namesake of the late president and dictator Ferdinand Marcos, the senator was put in a spotlight especially on the issues of corruption, human rights violation, and political dynasties.
Camarines Sur Representative Leni Robredo and fellow Nacionalista Party (NP) members senators Alan Peter Cayetano and Antonio Trillanes IV dealt Marcos the biggest blows.
Cayetano particularly started several heated exchanges with Marcos during the debate.
Bitter rival?
Cayetano belied Marcos' claim of not having any records of corruption, reminding him of the $10 billion worth of ill-gotten wealth his family amassed during the martial law. He also pointed out that Marcos allegedly allocated P205 million of his Priority Development Assistance Funds (PDAF) to several bogus non-governmental organizations of Janet Lim Napoles.
He also raised his fellow senator's absence from Senate hearings on cases against corruption. Marcos said he skipped such hearings because these were being done as a form of politicking, but Trillanes rebutted this, saying that attending these investigations is not politicking but showing love for the country.
Although Marcos was able to answer to Cayetano's allegations, his strongest retort was when he pointed out Duterte's statement that if the presidential candidate fails to wipe out crime in his first 6 months as as chief executive, he would entrust the presidency to Marcos.
But this boomeranged to Marcos when Cayetano highlighted how he is loyal to Duterte while Marcos allows himself to be paired with presidential candidates other that his standard-bearer Miriam Santiago wherever they are popular.
Cayetano is Davao City Mayor Rodrigo Duterte's running mate, but his presidential candidate is also close to Marcos. There is a seemingly bitter rivalry between the two as there is also a strong base of Duterte-Marcos supporters in each other's bailiwick in Ilocos and Davao City.
Feisty woman
Robredo showed her feisty side as she continued to be critical of the human rights violations during the regime of the late President Marcos.
Marcos Jr stood firm on Sunday that he would not apologize for the crimes of his father during the martial rule, pointing out that he could only say sorry for the pains he himself caused other people. However, he said that he acknowledges "all human rights violations in all administrations."
But Robredo asserted that it is not enough to simply acknowledge one's wrongdoings but insisted that the Marcoses return the wealth they stole from the people.
Marcos responded, "I cannot give what I do not have." He stressed that no courts had ordered him to return any money.
Since the celebration of the 30th anniversary of the EDSA People Power Revolution, Robredo has been very vocal about her stance on the atrocities and stolen wealth during the martial law. The two had an earlier face-off on martial law issues during a vice presidential forum hosted by Go Negosyo.
Robredo is considered as one of Marcos' close rivals in the race aside from Senator Francis Escudero. The trend of major pre-election survey results show that both Marcos and Robredo's figures are going up while Escudero's are on the slide.
Marcos: 'It's expected'
Marcos remained seemingly unaffected with the issues thrown against him.
Political consultant Malou Tiquia lauded him for enduring his contenders' jibes.
"He was calm, composed and just laughed through it. The body language was in check. For some, it showed character; to others, leadership under pressure," she wrote in a Facebook post on Monday, April 11.
She also noted that Marcos exuded a hint of his old man with his actions. "The glide was smooth and the hits were direct. Even that famous pose (spread hands and V sign) was vintage Apo. There was also a line or two which came directly from the father, if my recollection serves me right," she said.
For his part, Marcos said he did feel he was ganged up on during the debate, but that he expected it. He earlier said that he was prepared for both an intellectual exchange and mudslinging.
"Alam mo, matagal na rin ako sa trabahong ito eh. Sanay na tayo diyan, sa ganyang klaseng pambabatikos. Kagaya ng aking sinasabi, kapag ikaw ay nangunguna, talagang asahan mong hahatakin ka ng iba. Magandang sign din 'yun, kaya ako ay nagpapasalamat sa atensyon sa akin," he told reporters after the debate.
(You know, I've been in this job for a long time. We are used to that kind of criticisms. Like what I always say, if you are on top, expect others to pull you down. It's a good sign that's why I am thankful for the attention given to me.)
Others stayed safe?
It was notable too how Escudero, whom Marcos had overtaken for the top survey spot, kept silent during the heated discussions. In fact, he even affirmed or agreed with Marcos in a number of topics.
In thelatest survey released by the Social Weather Stations (SWS) on Sunday, Marcos pulled away from Escudero. The former got 26% while the latter only garnered 21%. Escudero is now statistically tied with Robredo for the second spot.
Vice President Jejomar Binay's running mate Senator Gregorio Honasan II was also silent when Marcos was placed in the hot seat.
Rappler earlier reported that Honasan was actually rooting for Marcos as Binay's running mate. Even their strongest ally in Cavite, a known United Nationalist Alliance (UNA) stronghold, has endorsed Marcos as their vice president.
Marcos was also endorsed by key members of NP ahead of Sunday's event. Representative Mark Villar and Mayor Vergel Aguilar both threw in their support for Marcos when he visited Las Piñas on Wednesday, April 6.
Villar is the son of NP head Senaor Cynthia Villar while Aguilar is her brother.
NP previously said that they will not be endorsing anyone from their 3 members who are all vying for the vice presidential post. – Rappler.com
Who won in the 2016 Philippine elections?
Check out the 2016 official election results through the link below:
Check out the 2016 unofficial election results for the national and local races through the links below
For live updates on the aftermath of the May 9 elections, check out our extensive
2016 Philippine elections
coverage!