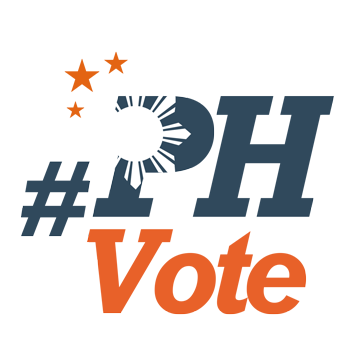 2
Binay: Duterte is an executioner
MANILA, Philippines – As Davao City Mayor Rodrigo Duterte gets the lead in a new pre-election survey, Vice President Jejomar Binay warns Filipinos against voting for the mayor.
Binay calls the tough-talking Duterte an "executioner who kills the poor."
Mara Cepeda reports. – Rappler.com

Vice President Jejomar Binay hits Davao City Mayor Rody Duterte anew on the same day the tough-talking mayor grabs solo lead in a presidential survey.
A few hours before the United Nationalist Alliance standard-bearer holds a rally in Caloocan City, the Social Weather Stations releases the result of its latest presidential survey.
For the first time, Duterte takes the lead instead of landing in a statistical tie with Senator Grace Poe.
Binay warns the crowd against voting for the Davao City mayor.
JEJOMAR BINAY, PRESIDENTIAL CANDIDATE: There are people who are amazed when he says, "I will kill him! I will cut off his head!" Why? Your admiration should not translate into votes. When you vote, vote for someone whom you can be proud of as president. It's the responsibility of every Filipino not to vote for Duterte.
The Vice President adds that Duterte is allegedly committing extrajudicial killings against the poor and the young, a charge that Duterte has already denied.
JEJOMAR BINAY, PRESIDENTIAL CANDIDATE: Why? This is a group of poor people. If we have a national fist that is Manny Pacquiao, we also have a national executioner who kills the poor. That's wrong.
The Vice President also takes back what he said during the Cebu debate that Duterte is qualified to run for president like him.
JEJOMAR BINAY, PRESIDENTIAL CANDIDATE: You know, Duterte is like a drain. When you praise him, he believes it's true.
But why hit Duterte just now? Binay used to criticize rivals Roxas and Poe in past sortie speeches.
JEJOMAR BINAY, PRESIDENTIAL CANDIDATE: Well, I was able to prove it. I saw almost all the evidence. I was able to revisit what he said.
Duterte says he understands Binay's need to win because if he loses, he and his family would go to jail.
Binay and members of his family face several accusations of corruption, graft, and malversation of public funds.
Binay's running mate, Senator Gringo Honasan, defends his standard-bearer in his latest tirades against Duterte.
GRINGO HONASAN, VICE PRESIDENTIAL CANDIDATE: You're still wondering why some of the candidates are already losing patience? And the Vice President is not an exception. You're hitting the family. Guaranteed by the Constitution. I am not a lawyer. No person shall be deprived of life, liberty, and property without due process.
Binay says he's not afraid of Duterte because he knows he is telling the truth.
With less than a month to go before May 9, it's crunch time for all presidential candidates.
For the Vice President, the last few days will be spent proving to the people that Binay is the best choice to become the next president of the Philippines.
Mara Cepeda, Rappler, Caloocan City.
Who won in the 2016 Philippine elections?
Check out the 2016 official election results through the link below:
Check out the 2016 unofficial election results for the national and local races through the links below
For live updates on the aftermath of the May 9 elections, check out our extensive
2016 Philippine elections
coverage!