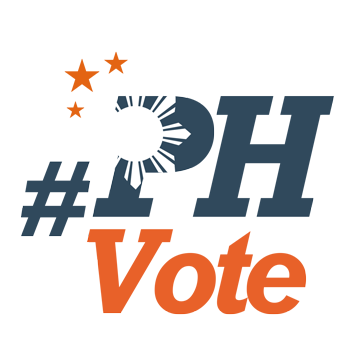 1
Honasan showed 'depth and experience' in VP debate

MANILA, Philippines – Senator Gregorio "Gringo" Honasan II may not have been a crowd favorite, but analysts said he did well during the only vice presidential leg in the PiliPinas Debates 2016 series.
"Honasan showed to all his depth and experience. He was at ease discussing issues and policies. He cut the chase and directly went to explain things," said political consultant Malou Tiquia in a Facebook post on Monday, April 11.
Political analyst and governance specialist Prospero de Vera Jr also said Honasan veered away from attacking his 5 opponents for the vice presidency.
"Also in terms of his demeanor, he shows his seniority among the candidates. He refused to engage in mudslinging, he refused to attack the other candidates, and he kept on telling the other candidates to talk about issues, so he did extremely well to me," De Vera told Rappler.
Interestingly, the former coup plotter who played a key role in the 1986 EDSA People Revolution did not grill Senator Ferdinand "Bongbong" Marcos Jr, son of the late strongman, about the human rights violations and corruption during Martial Law.
Honasan was also called out by Senator Antonio Trillanes IV for saying he would "fight trial by publicity" when debate moderators asked Honasan how he plans to fight corruption when the 4-term senator is implicated in the pork barrel scam.
He allegedly pocketed P1.75 million in development funds for the poor through fake non-governmental organizations.
Trillanes said he could not accept Honasan's answer because it is a classic line of United Nationalist Alliance (UNA) standard-bearer Vice President Jejomar Binay, who is facing corruption allegations like his running mate.
'Stable mindset'
Honasan: Stop politicizing development

Senator Gregorio Honasan: Stop politicizing development, make regions connect with each other. #PiliPinas2016 #PHVote Follow the debates here: www.rappler.com/phdebates

Posted by Rappler on Sunday, April 10, 2016
Among all the VP bets, Honasan is the most experienced: he has 18 years as a senator, 17 years as a soldier, and 7 years as a rebel on his belt.
De Vera said the VP candidate of the United Nationalist Alliance (UNA) was able to exhibit this during the debate, especially when Honasan brought up the need for a centralized zoning plan to improve provincial transportation. (READ: The Leader I Want: Gringo Honasan's to-fix list for 2016)
"[I think he answered very well the] one about land use because he has been handling the land use code for at least 3 Congresses now," said De Vera.
Tiquia also praised Honasan because she said he was able to show that "security was his ace."
"In these days you need that stable mindset. Strategic not reckless, long-term, not time bound for 6 months law and order bullshit. An officer and a gentleman chose to elevate the discourse than push people to the mud," she said.
Both analysts agree that Honasan's closing statement was one of his strongest points during the debate.
After summarizing his career as a politician and military man, Honasan said: "Pero ang pinakamahalaga kong qualification: ako ay isang mabuting padre de pamilya at asawa, at isang mabuting ama. Kapag tinanong niyo ang mga apo ko, ako ang the best na lolo."
(But my most important qualification: I am good father and husband. If you ask my grandchildren, I am the best grandfather.)
For Tiquia, Honasan words showed a "soldier speaking from his heart," which the political strategist believes to be "a rarity."
No spotlight on UNA?
Honasan's performance is not without its criticisms, however.
Some netizens thought Honasan was "overshadowed" by the other candidates during the debate.
I love this debate and despite the acrimony and heat, everyone keeps his cool. Chiz and Honasan overshadowed though.

— Teddy Locsin Jr. (@teddyboylocsin) April 10, 2016
Honasan's contribution so far in the debates:

"Pinky? Can you hear me?"#PiliPinasDebate2016

— Jan Michael (@unvrslcnsprcy) April 10, 2016
Honasan seems like not so much a VP, but a spokesperson of Binay only. #PiliPinasDebate2016

— ᴍᴀɴᴜᴇʟ ᴀɴɢᴜʟᴏ (@OlugnaLeunam) April 10, 2016
"I think this was especially true when he was asked about the father and son [question in relation to] Bongbong Marcos….He did not directly answer the questions of the moderator. On that level, he was on the safe side," said political analyst Robert Go from the University of the Philippines.
De Vera also thinks Honasan failed to highlight UNA's platform, which he earlier told Rappler was his primary goal in the debate.
"Corruption is an issue being thrown at the UNA candidate and you know, he cannot aggressively participate in that portion. And that [ate] up a lot of time. So there was less time to go to the other strengths. For example there were no questions like addressing poverty which was the strength of Binay camp," said De Vera.
But Honasan disagreed. (READ: How do VP bets think they fared in UST debate?)
"One thing for sure [is that] I believe that I was able to relate my answers to every question and issue raised to the platform of UNA, which the VP and I represent," he said.
"Importante ay naintindihan nila ang plataporma ng UNA na dinadala namin ni Vice President Binay. Mission accomplished na kami. Two-thirds into the formal campaign period, uulit-ulitin lang namin 'to," Honasan added.
(What's important is that the people understood UNA's platform that Vice President Binay and I are putting forward. We have accomplished our mission. Two-thirds into the formal campaign period, we will just be repeated this.) – with a report from Patty Pasion/Rappler.com
Who won in the 2016 Philippine elections?
Check out the 2016 official election results through the link below:
Check out the 2016 unofficial election results for the national and local races through the links below
For live updates on the aftermath of the May 9 elections, check out our extensive
2016 Philippine elections
coverage!