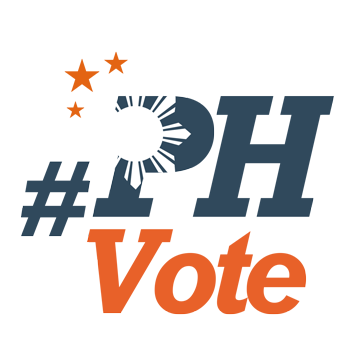 3
Duterte gains solo lead in ABS-CBN poll

MANILA, Philippines (4th UPDATE) – Davao City Mayor Rodrigo Duterte gained the solo lead in an ABS-CBN survey on presidential aspirants released on Tuesday, April 12.
The survey, conducted by Pulse Asia Research, Incorporated from March 29 to April 3, showed Duterte with a voter preference rating of 30% – 6-percentage points higher than his 24% rating in the March 15-20 ABS-CBN poll.
Poe was second with 25%, a 3-percentage point drop from her previous rating, while Vice President Jejomar Binay and administration standard-bearer Manuel "Mar" Roxas II were statistically tied at third place with 20% and 19%, respectively.
Binay lost 3 percentage points, while Roxas' rating remained the same.
Voter preference for Senator Miriam Defensor Santiago remained at 2%.
The nationwide survey, conducted among 4,000 registered voters, has an error margin of ±1.5% at the 95% confidence level.

Regions, social classes
Metro Manila voters favored Duterte with 32%, up by 2 percentage points; and Poe, 30%, down by 1 percentage point.
Duterte continued to strengthen his grip on Mindanao voters with 55% – a 12-percentage point surge – while Poe was the most preferred candidate in the rest of Luzon with 31%, a 4 percentage-point drop.
Roxas was the top choice in the Visayas with 34%, a 3-percentage point loss from the last poll in mid-March.
Duterte was also the top choice of voters in the well-off Class ABC with 41%, a 9-percentage point surge; and in Class D with 31%, up by 6 percentage points.
Among socioeconomic classes, Poe had the biggest reduction in ratings among voters in Class ABC, dropping to 17% from 30% – a 13-percentage point erosion.
The poorest Class E favored 3 presidential candidates: Poe (29%), Duterte (26%), and Binay (23%).
Among the presidential candidates, Binay was the only one who had lower ratings in all regional groups and socio-economic classes.
Holmes also said that as of April 3, 4% of voters "do not support any candidate, refuse to name their preferred presidential bet or are still undecided as regards whom to elect as president in May 2016."
Poe still top 'back-up' candidate
Poe continued to be Filipinos' top alternative presidential candidate, or the candidate they would likely vote for if their favored bet drops out of the race, with 31%.
Next is Binay with 19%, Duterte with 15%, and Roxas with 13%. The last choice is Santiago with a second-choice preference rating of 5%.
Holmes said that 17% or almost two of every 10 registered voters with a first choice for president do not have a back-up candidate, are ambivalent, or refuse name a second choice for the post.
"Disinclination to name a second choice for president is more marked in Class ABC than in Class E (25% versus 12%)," he said.

Subnational estimates for the geographic areas covered in the survey have the following error margins at 95% confidence level: ±4.6% for Metro Manila, ±2.3% for the rest of Luzon, ±3.4% for Visayas, and ±3.3 for Mindanao.
During the survey period, among the major issues were the violent dispersal of a farmers' protest in Kidapawan City that killed two people and injured over a hundred others, hacking of data from the Commission on Elections site, the Senate probe into the Bangladesh bank heist, and the release of comics depicting part of the life of Roxas, including his experience during and after the onslaught of Super Typhoon Yolanda in the Visayas.
The ABS-CBN poll was conducted over a week after the second presidential debate in Cebu City on March 21. Duterte swept the Rappler online polls for that debate, while a mobile survey conducted by the Social Weather Stations deemed Poe as the winner of the debate.
Poll results to guide campaign
In a statement, Duterte campaign manager Leoncio Evasco said the Duterte camp welcomes the latest survey results with "guarded optimism."
"While we welcome this with guarded optimism, we are fully aware that the battle is not yet over," Evasco said.
He urged Duterte's supporters "to continue to reach out to the undecided."
Poe's spokesperson, Valenzuela City Mayor Rex Gatchalian, said in a statement that the latest poll results will guide the Poe campaign.
"The information this survey provides will serve as compass for our group in charting our next course. We will continue to study the data contained in this survey," Gatchalian said.
He reiterated that the Poe camp remained confident that voters would gravitate towards the senator "as more people hear and understand the essence of Gobyernong may Puso."
Asked whether the latest poll result is reason for the Poe camp to go into panic mode, Gatchalian said: "No. What is important is we mine the survey for data that will help us in our next moves. Surveys serve as guides and roadmaps and we will take advantage of the information contained in this survey."
Poe's numbers were expected to get a significant boost from the Supreme Court decision to allow her to run, made on March 9. Her rating increased to 28% from 26% in the March 15-20 ABS-CBN poll, but slipped to 25% in the latest survey. The High Court upheld its ruling on April 9. – Rappler.com
Who won in the 2016 Philippine elections?
Check out the 2016 official election results through the link below:
Check out the 2016 unofficial election results for the national and local races through the links below
For live updates on the aftermath of the May 9 elections, check out our extensive
2016 Philippine elections
coverage!