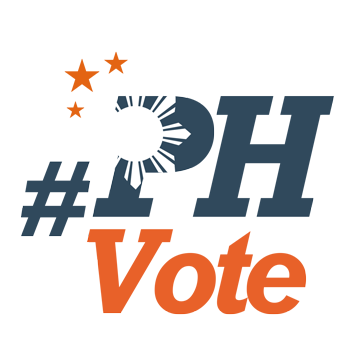 1
Binay: Still a 2-way race between me and Roxas

MANILA, Philippines – Vice President Jejomar Binay believes that regardless of survey results during the campaign period, the presidential race would still be down to him and Liberal Party standard-bearer Manuel "Mar" Roxas II in the end.
The United Nationalist Alliance (UNA) standard-bearer told reporters on Monday, April 11, that only he and Roxas have the machinery to win the elections.
"Kasi kayo na mga kasama ko sa pag-iikot, nakikita naman ninyo na kaming dalawa lang ni Mar Roxas ang may organisasyon (You reporters who join me as I go around the country, you can see that only Mar Roxas and I have the organization)," said Binay.
He took a quick potshot at his rival, alleging, "Si Mar Roxas napakaraming salapi ang ginagastos na pera ng bayan (Mar Roxas has spent huge amounts of public funds)."
Binay was referring to accusations that Roxas is using the Aquino administration's Pantawid Pamilyang Pilipino Program and the Bottom-Up Budgetting Program to "buy" votes for Roxas, which the administration had denied.
Duterte and Poe, 'not threats'
The Vice President made the statement on the same day Duterte overtook survey front-runner Poe for the first time in a Social Weather Stations survey.
The day after, an ABS-CBN survey showed similar results – Duterte grabbed solo lead, Poe in second place, and Binay and Roxas tied for third place.
The Vice President, however, is unfazed,
He said that despite the popularity of Duterte and Poe, the two candidates have only built their respective organizations recently, or just for this campaign.
"'Yung dalawa, wala 'yun. Ngayon lang nagkakandakumahog na kumuha at magtayo ng organisasyon sa pagkakampanya," said Binay.
(Those two are not threats. They've only started building their organizations during the campaign period.)
While he said he didn't consider Duterte a threat, Binay had been actively discrediting the Davao mayor in his campaign speeches since his rival climbed to the top of the polls, initially tying with Poe in the last Laylo survey released on April 5.
Binay has been portraying Duterte as an extrajudicial "killer" who will victimize innocent crime suspects who are poor. (READ: Binay: Presidency not for 'liars, merciless killers')
Asked why he was only attacking Duterte now, Binay claimed this was because he finally found the evidence to justify tagging the mayor as a "national executioner who kills the poor."
Binay used to be the poll front runner until the Senate began its yearlong investigation into corruption allegations against him in 2014. He managed to bounce back in early March 2015, and again in December 2015.
Binay last held top spot, tied with Poe, in the Pulse Asia Research, Incorporated survey in March 2016, but has since been overtaken by Poe and Duterte.
Early bird
The Vice President was the first to declare his intention to run for president – as early as after his election in 2010.
He has been touring the country since 2010, in his capacity as concurrent public housing chief and presidential adviser on overseas Filipino workers' concerns. His rivals had deemed these activities as early campaigning, since they included public market visits, and other engagements not covered by his Cabinet functions.
Since announcing his presidential bid, Binay has been building alliances with local politicians and strengthening connections with parallel groups and volunteer organizations across the country.
These include the sister cities of Makati, where Binay was mayor for 21 years, the Boy Scouts of the Philippines, of which Binay is national president, and Binay's fraternity Alpha Phi Omega.
In the final stretch of the campaign, however, Binay, had lost allies in key areas such as Cebu – the province with the most number of registered voters in the country – where One Cebu severed its ties with the UNA standard-bearer and promised to deliver 1 million votes to Duterte.
Former president now Manila Mayor Joseph Estrada, who ran in tandem with Binay in the 2010 elections, has endorsed Poe. – Rappler.com
Who won in the 2016 Philippine elections?
Check out the 2016 official election results through the link below:
Check out the 2016 unofficial election results for the national and local races through the links below
For live updates on the aftermath of the May 9 elections, check out our extensive
2016 Philippine elections
coverage!