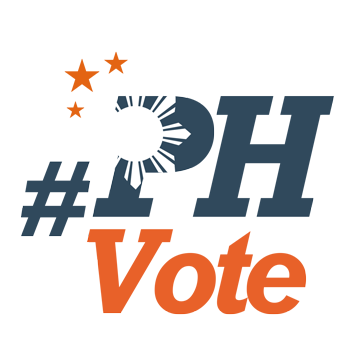 1
Miriam Santiago not yet out of the presidential race – Marcos

BACOLOD CITY, Philippines – Vice presidential bet Ferdinand "Bongbong" Marcos Jr said on Tuesday, April 12, that his standard-bearer Miriam Defensor Santiago is not yet out of the presidential race despite her poor showing in pre-election surveys.
"Senator Miriam is not out of the race. She remains to be my presidential candidate. I will continue to campaign for her," Marcos told reporters.
Santiago has made herself scarce after their tandem's proclamation rally in Marcos' hometown of Batac, Ilocos Norte, on February 9. She does not hold rallies, motorcades, or sorties, and agreed to only a few university speaking engagements.
Pre-election surveys have put Santiago at the tailend of the presidential race, getting only 2% to 3% preference. Meanwhile, support for a Rodrigo Duterte-Bongbong Marcos ticket has been growing as well.
In Bacolod, Marcos stressed that he has no second choice for president. "My only choice is Senator Miriam for president."
He believes that they will surprise many people when the results of the May 9 elections will come out.
"I'm sure many people will be surprised. She is down in the surveys and it looks like there's no support, but if you go to specific areas, there's a lot of people who are supporting her," the vice presidential bet said.
"It doesn't reflect in the surveys. But if you look at it, we won the mock elections at schools. Nakatago ang suporta para sa kanya (The support for her is hidden)," he said.
Marcos said that he will join Santiago in Iloilo on Wednesday when she campaigns there. Iloilo is her home province.
The latest ABS-CBN survey released on Tuesday showed Marcos leading the vice presidential pack with 28%. He was followed by Camarines Sur Representative Leni Robredo and Senator Francis Escudero, who are statistically tied for the second place, with 22% and 21%, respectively.
He said the "surveys reflect the support and understanding of our people" of his message of "unity and cooperation."
Marcos said: "The judicious way to handle it (the campaign) is to consider everybody serious contenders. And that's what I'm doing.... I take all of my opposition seriously." (READ: The Scrum: Why Bongbong Marcos might win as VP) – Rappler.com
Who won in the 2016 Philippine elections?
Check out the 2016 official election results through the link below:
Check out the 2016 unofficial election results for the national and local races through the links below
For live updates on the aftermath of the May 9 elections, check out our extensive
2016 Philippine elections
coverage!