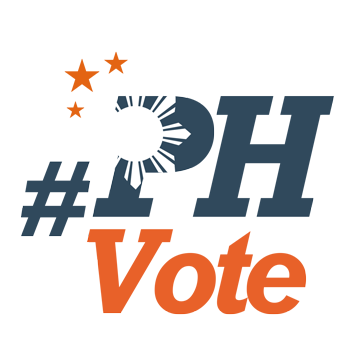 1
Taking home vote receipts? You can go to jail

MANILA, Philippines – If you vote and take home your voting receipt on election day, you can go to jail.
It is now an election offense to bring voting receipts out of polling precincts, the Commission on Elections (Comelec) said in a resolution promulgated Tuesday, April 12.
"The voter's receipt is an official document or election paraphernalia," the Comelec said in Resolution 10088, the amendment of its general instructions for election inspectors.
"Hence, any person who takes away the voter's receipt commits an election offense punishable under Section 261 (z) (12) of the Omnibus Election Code," the poll body said.
In declaring this an election offense, the Comelec echoed a Supreme Court (SC) decision ordering it to issue voting receipts. The SC in this decision said the Comelec "has enough power and discretion to instruct the Board of Election Inspectors to have legal custody of the voter's receipt."
Section 261 (z) (12) of the Omnibus Election Code, after all, said an election offense is committed by "any person who, without legal authority, destroys, substitutes, or takes away from the possession of those having legal custody thereof, or from the place where they are legally deposited, any election form or document or ballot box which contains official ballots or other documents used in the election."
The Omnibus Election Code said any person found guilty of an election offense "shall be punished with imprisonment of not less than one year but not more than six years, and shall not be subject to probation."
Poll inspectors to 'note' objections
Earlier, the Comelec said it is issuing "simple receipts" for this year's elections to comply with the SC ruling on the Voter Verified Paper Audit Trail (VVPAT).
These simple receipts will not have security features such as ballot numbers, precinct numbers, and hash codes. (READ: Comelec: Vote receipts for 2016 legally useless)
Using simple receipts will allow the Comelec to comply with the SC ruling this year without having to postpone the May 9 polls.
The Comelec is permitted to include the security features, instead, in future elections.
Under the general instructions released on Tuesday, the voter is supposed to verify his or her votes appearing on the receipt.
Once the voter has verified the votes, he or she should drop this piece of paper in an official receptacle.
If the voter sees that the receipt doesn't reflect his or her choices, the election inspector is supposed to only "note the specific objection in the minutes."
Each objection is not meant to be resolved on the spot, but in future election protests. – Rappler.com
Who won in the 2016 Philippine elections?
Check out the 2016 official election results through the link below:
Check out the 2016 unofficial election results for the national and local races through the links below
For live updates on the aftermath of the May 9 elections, check out our extensive
2016 Philippine elections
coverage!