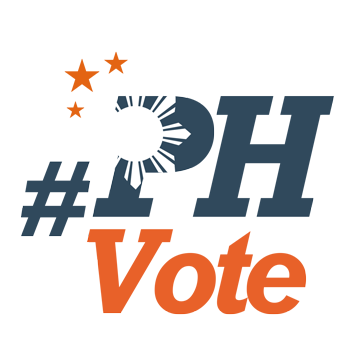 1
Duterte's anti-crime promise: 'Suppress' or 'stop' crime?

MANILA, Philippines – Stop or suppress crime?
It may just be a play on words but recently, Rodrigo Duterte has been making some clarifications in his speeches when talking about his most famous campaign promise: to stop crime, drugs, and corruption in 3 to 6 months.
"I can promise you, I will suppress crime – hindi 'stop,' that's impossible – not in months, but in weeks," he told a crowd of thousands in Taguig City on Monday, April 11.
The next day, during a rally in Cainta, he made the same clarification.
"Synonym ng suppression is stopping. Hindi ko talaga mai-stop as in stop (I cannot really stop as in stop). For as long as there is society, and there are men and women and children in a society there will always be crime. When I say 'suppression,' it's really 'stopping'," he said.
"Ngayon kung gusto mo talaga 'stop', my orders, barilin niyo lahat. Pag dinemanda kayo, sabihin niyo sa fiscal, si Duterte 'yan. Isali mo si Duterte kasi siya ang nagbigay ng order," he continued.
(Now, if you really want 'stop', my orders will be, 'shoot all the criminals.' When they file a lawsuit, tell the fiscal, it's because of Duterte. Include Duterte because he gave the order.)
'Impossible' to stop crime
And yet in previous speeches, he rarely made that clarification, simply using the word "stop." For instance, in his speech in UP Los Baños, he said, "Sabi ko (I said), I would stop drugs and crime and criminality in 3 to 6 months."
Admitting he knows it's impossible to totally stop crime, Duterte told reporters in Cainta, "As long as there is society, you will never run out of criminals."
Asked why he uses the word "stop" in his campaign promise, he said, "To be emphatic about it…Pag sinabi mong (When you say) 'stop', it means the effort, doesn't mean to say, subjective 'yan eh."
Critics, including his rivals for the presidency, have expressed skepticism about Duterte's ability to deliver his anti-crime promise.
His response to such skepticism is always, "If I cannot do it in months, I will never be able to do it even if you give me 10 years."
But in Taguig, Duterte added that the first step he would take is to "raise [crime and drugs] as a national security threat. I will go after druglords, big-time [criminals]. As for children, let's just rehabilitate them."
He has also said he would "use the military and police to hunt them down and shoot them if they put up a violent resistance."
To make sure the law enforcers do their job, he would double their salaries and give them more benefits.
'50% is political will'
His running mate Alan Peter Cayetano reiterated during the Cainta rally that when it comes to solving crime, "50% of the problem is political will."
While this may sound simplistic, he said a good president could significantly reduce crime by sheer force of will and strong directives to law enforcement.
"Ang peace and order po, hindi parang kalye o tren 'yan na kailangan mo 2, 3 taon. Ang peace and order, 'pag hindi mo kaya sa 6 na buwan, hindi ka dapat maging pangulo ng Republika ng Pilipinas," he said.
(Peace and order is not like a road or train project which needs 2, 3 years. In peace and order, if you can't do it in 6 months, you should not be president of the Republic of the Philippines.)
Crime and the spread of drugs are emerging as top voters' concerns. – Rappler.com
Who won in the 2016 Philippine elections?
Check out the 2016 official election results through the link below:
Check out the 2016 unofficial election results for the national and local races through the links below
For live updates on the aftermath of the May 9 elections, check out our extensive
2016 Philippine elections
coverage!